Mahmoud Ahmadinejad Led Iran During a Twitter Ban—But Now He's Tweeting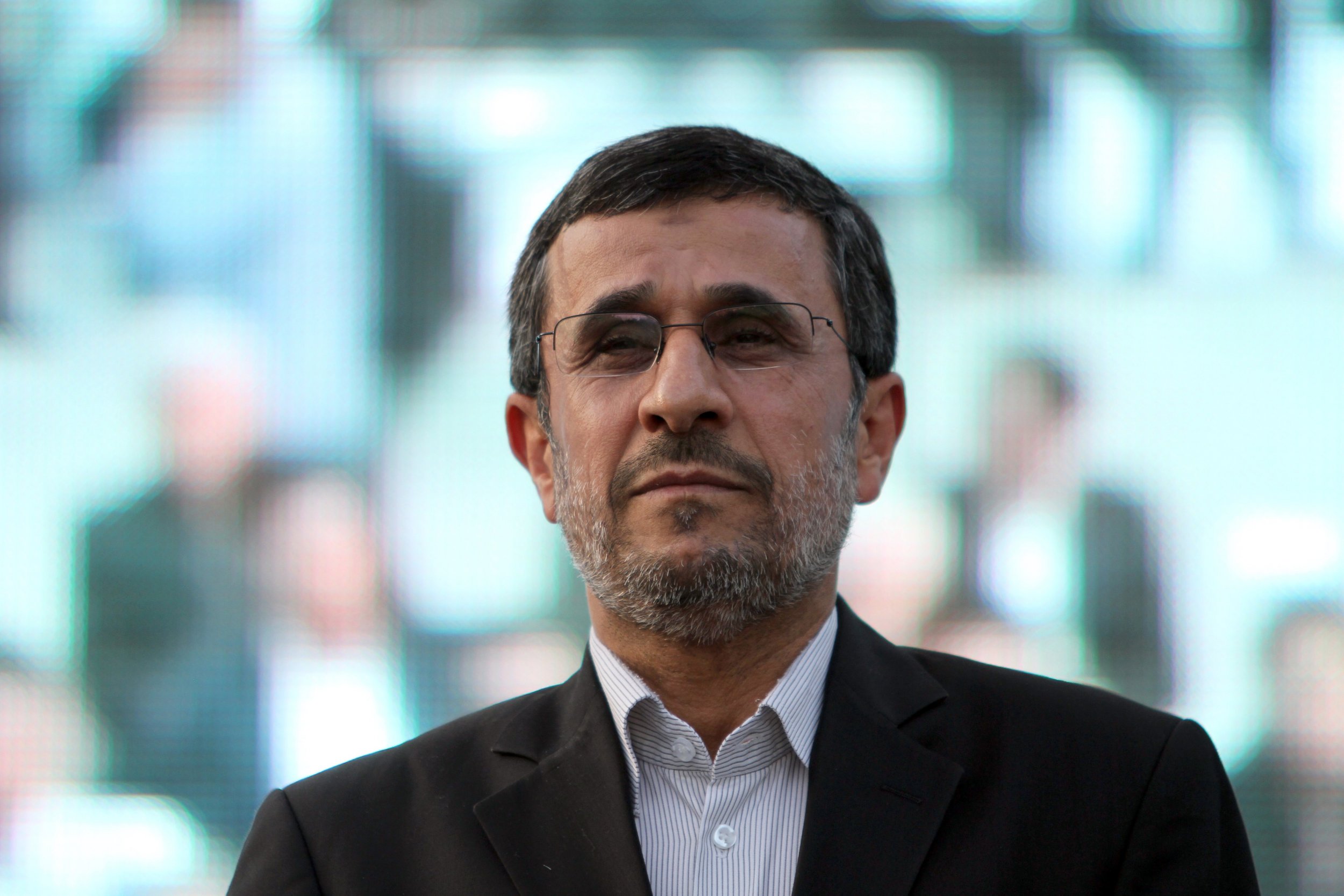 Former Iranian President Mahmoud Ahmadinejad, who was leading the country when it banned Twitter in 2009, finally joined the social media platform on Sunday.
The conservative leader, who ran the country from 2005 to 2013, faced a wave of protest following his re-election in 2009. In what became known as the Green Movement, protesters made use of Twitter to help organize and mobilize in Iranian cities, particularly the capital, Tehran. Iranian officials responded to the unrest by blocking access to Twitter.
Read more: Iran's Supreme Leader deals blow to Ahmadinejad's chances of presidential re-election
Despite restrictions against Iranian civilians wishing to use the platform, leading members of the Iranian elite, such as current President Hassan Rouhani, hold Twitter accounts and appear to have unimpeded access to the service.
"In the name of God, Peace be upon all the freedom loving people of the world #Imontwitter," Ahmadinejad wrote in his first tweet.
He then posted a video message, in which he said: "In the name of God, the most merciful and most compassionate. Follow me at Ahmadinejad1956. That's me. Peace and love, and best wishes." The year Ahmadinejad used in his username is his year of birth.
His Twitter bio reads: "Husband, Dad, Grandfather, University Professor, President, Mayor, Proud Iranian."
The ban on Twitter forced Iranians who wanted to use the platform—mostly academics—young Iranians and journalists, to find ways around the government's firewall, using virtual private networks, or VPNs, that allow for computers to make connections in different countries. The Iranian regime is concerned that greater access to the internet will erode the country's conservative values, and boost dissent among its people. Last year, the cyber arm of Iran's Revolutionary Guards, known as the Gherdab, rounded up 450 social media users it said were "carrying out immoral activities." The regime has banned thousands of social media accounts, and the Minister for Culture and Islamic Guidance Reza Salehi Amiri said in January that it was blocking social media accounts affecting "the cultural values of our youth."
In January 2016, following the lifting of U.S. and EU sanctions i n return f o r T e h r a n m e e t i n g i t s o b l i g a t i o n s in a landmark n u c l e a r d e a l s i g n e d i n J u l y 2 0 1 5, some users reported the service returning, as well as Facebook and YouTube. The International Campaign For Human Rights in Iran reported in November that the regime had partially lifted restrictions on Twitter, allowing millions to access the social media service.
When challenged about the ban in 2009, Ahmadinejad said he believed in "maximum freedom of expression" and said he would look into the ban, but his government never offered an explanation for the social media block on Iranians.
It is unclear why Ahmadinejad started a Twitter account, but his supporters have called on him to run for election in the country's presidential vote in May. He had appeared likely to run until Supreme Leader Ayatollah Ali Khamenei told him not to put himself forward in what was a boost to moderate reformist Hassan Rouhani, who is expected to seek a second term.
Ahmadinejad "came to me and I told him not to stand" for the election, Khamenei told Iran's state Islamic Republic News Agency in September.
"It will create polar opposites and divisions in the country, which I believe is harmful," he said, according to the report.