Death Toll of Iranians in Hajj Stampede Almost Doubles, to 464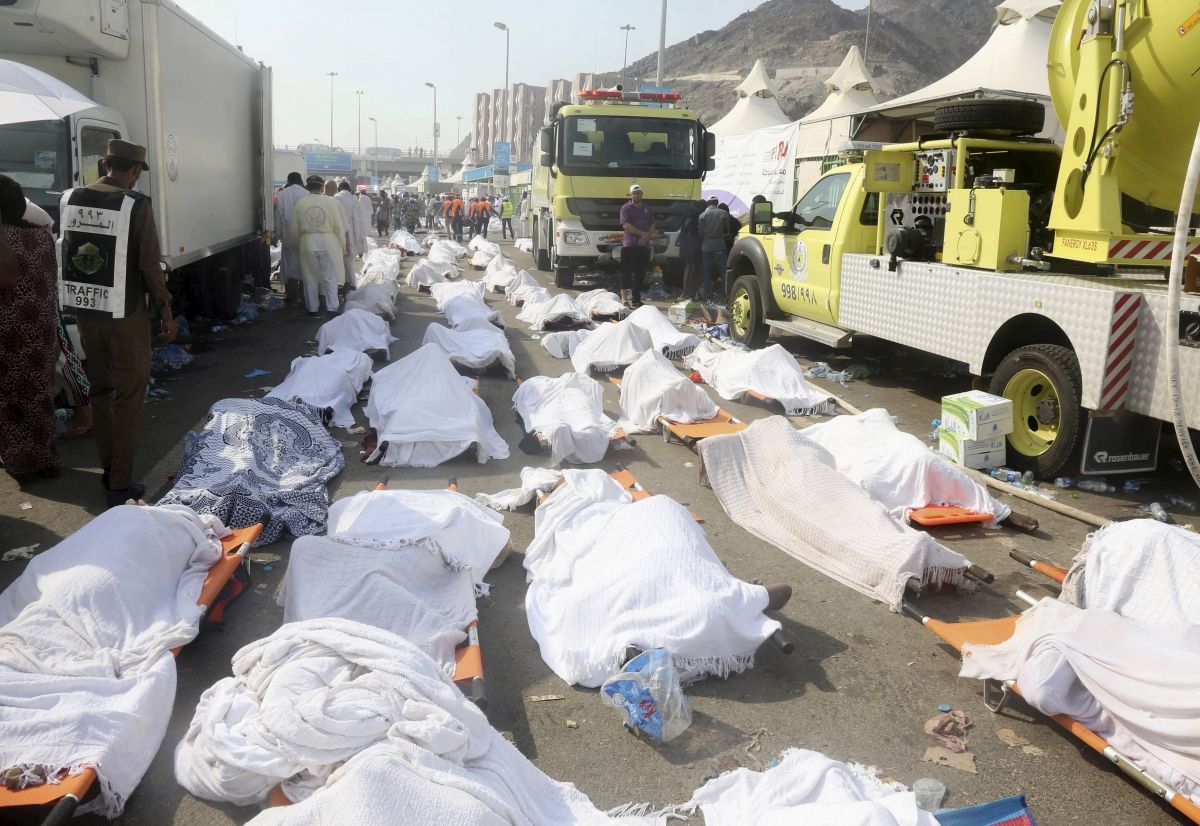 The number of Iranians killed in the hajj stampede on September 24 has been revised to 464, almost double the previously released figure, according to the country's Hajj and Pilgrimage Organization.
The organization said 14 Iranians who were injured in the crush are still receiving treatment in Saudi hospitals. Iranian authorities added that they had no hope any more missing pilgrims would be found alive, according to the BBC.
Saudi officials have been heavily criticized by a number of countries for how they have handled the disaster and the time it's taken them to publish a list of the casualties. Iran, a fierce rival of Saudi Arabia, has said the country should be tried in an international court over the tragedy.
"This is not incompetence, it is a crime," Iran's Prosecutor General Ebrahim Raisi told state broadcaster IRIB. Speaking to editors in New York on September 25, ahead of his address at the U.N. General Assembly, Iranian President Hassan Rouhani said the deaths of the pilgrims "shows an ineptitude" by Saudi Arabia.
At least 769 people died in the disaster last week, according to Saudi figures, making it the worst disaster to hit the hajj in 25 years. Iran, Nigeria and India have disputed this death toll.
The tragedy occurred as thousands of pilgrims traveled through Mina on the second day of the pilgrimage to perform a ritual called "the stoning of the devil"; everyone on on the hajj is required to throw seven stones at the pillars of Jamarat that represent the devil. Saudi Health Minister Khaled al-Falih blamed the pilgrims for the disaster, telling the Arabic television channel El-Ekhbariya that they had moved "without respecting the timetables" of the pilgrimage. It's been reported that the crush occurred as two large groups of pilgrims met at right angles near the pillars.
The hajj is the fifth and final pillar of Islam and something that all Muslims must undertake one time if able. Last year around two million people attended the pilgrimage, which lasts a week.
Over the years, Saudi officials have spent billions of dollars on improving transport and infrastructure to ensure safety for the attendees. After this year's disaster, Saudi Arabia's most senior cleric, the Grand Mufti Sheikh Abdul Aziz bin-Abdullah al-Sheikh, defended the Saudi authorities, saying the disaster was "beyond human control," the BBC reported. The country's ruler, King Salman has ordered a safety review into the disaster.