Iran's Deputy Health Minister Tests Positive for Coronavirus a Day After He Tells Citizens the Virus Is Under Control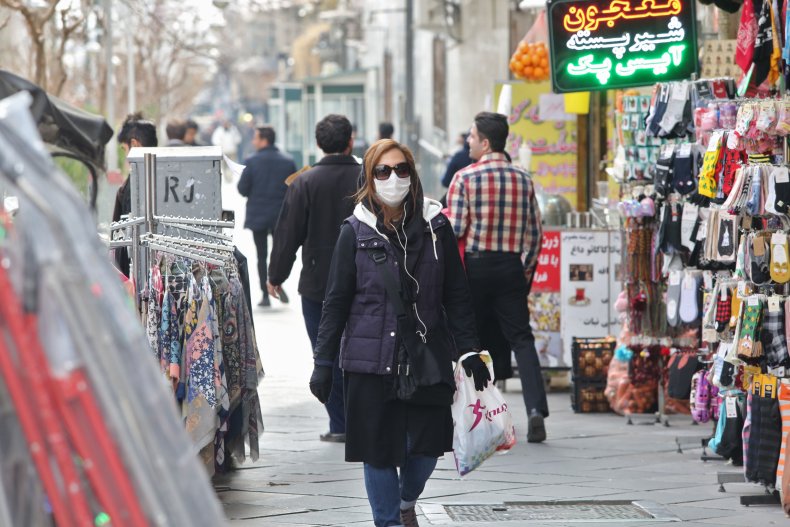 Iran's deputy health minister, Iraj Harirchi, tested positive for the widespread coronavirus Tuesday just one day after he held a press conference to announce that the government had the virus under control.
Harirchi can been seen in a video posted to Twitter by FARS News Station, where he admitted that he tested positive for the coronavirus strain known as COVID-19, and that he was isolating himself as he started taking medication. He also noted that Iranian health authorities would be successful in stopping the virus.
Harirchi's video on Tuesday comes just one day after he stood at a press conference to talk about how the virus is being handled in Iran. He said that the Iranian government had 61 confirmed cases of COVID-19 and a dozen deaths.
Following his claim, speculation around the outbreak of the virus in Iran grew, and Ahmad Amirabadi Farahani, a lawmaker from the city of Qom, which has been the country's worst-hit city by the virus, claimed that there had been 50 deaths. Hrirchi disputed this claim and stated that if even a quarter of the 50 claimed deaths were true, he would resign. According to BBC, Farahani refused to retract his claim and noted that he had sent a list of 40 people that have died to the minister and was awaiting his resignation.
According to Business Insider, as of Tuesday, Iranian officials stated that there have been 95 confirmed cases and 15 total deaths.
In addition to Harirchi admitting a positive test for COVID-19, a member of Iran's parliament, Mahmoud Sadeghi, also admitted on Tuesday that he tested positive for the virus. "I don't have a lot of hope of continuing life in this world," Sadeghi wrote on his Twitter, translated by BBC.com.
Despite two different Iranian officials testing positive for COVID-19, Iran's President Hassan Rouhani spoke to his nation on Tuesday, referring to the virus as an "uninvited and inauspicious guest."
"We will get through the virus," he added.
On Monday, the World Health Organization (WHO) Director-General held a press conference to speak about the virus's confirmed numbers and called the sudden increase in Iran's confirmed cases "deeply concerning."
"As of 6 a.m. Geneva time this morning, China has reported a total of 77,362 cases of COVID-19 to WHO, including 2618 deaths," said WHO Director-General Tedros Adhanom Ghebreyesus.
"Outside China, there are now 2074 cases in 28 countries and 23 deaths. The sudden increases of cases in Italy, the Islamic Republic of Iran and the Republic of Korea is deeply concerning," he added.