Iran's Rouhani Promises "Harshest Possible Sentence" for Acid Attack Perpetrators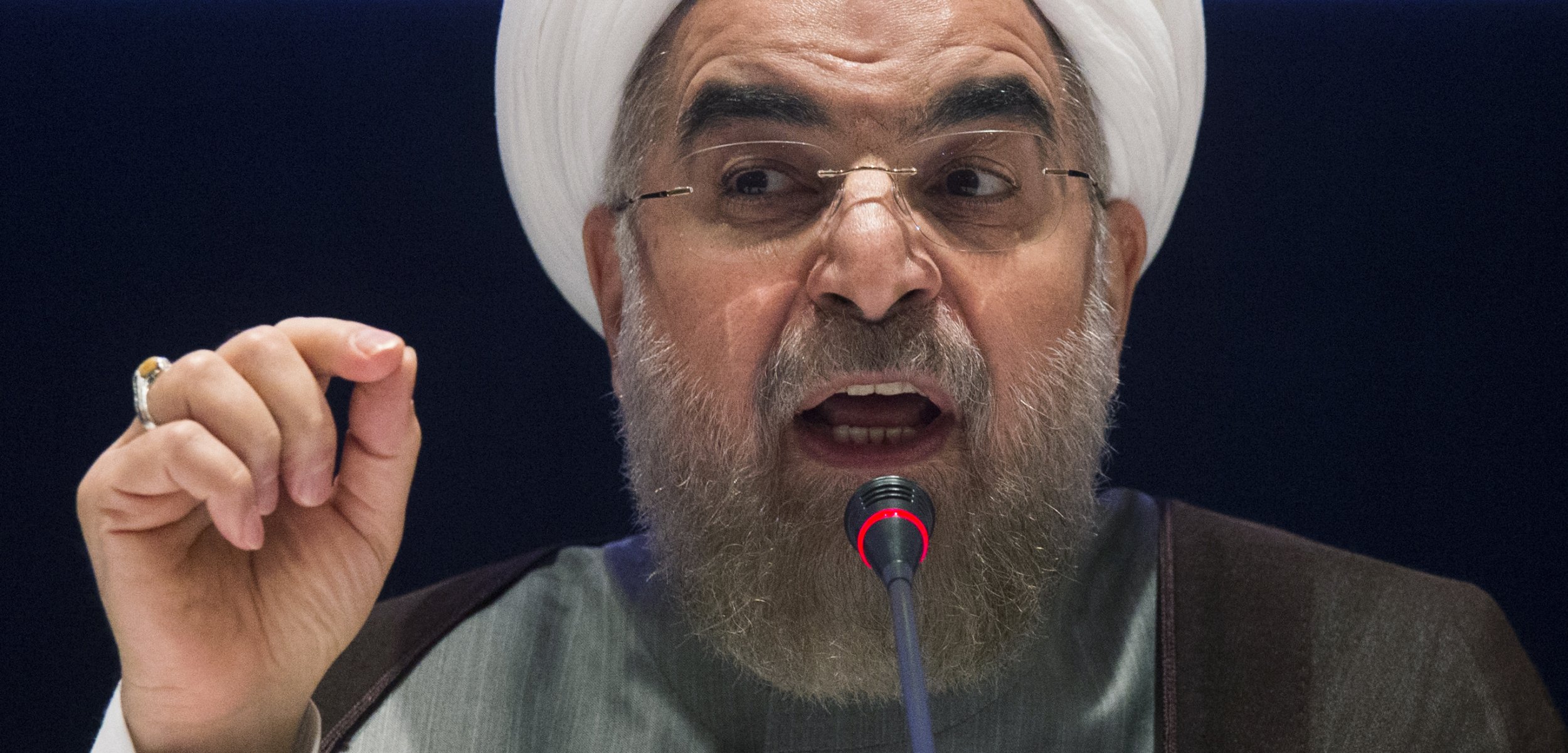 Iran's President Hassan Rouhani has called for the "harshest possible sentence" for those responsible for a recent surge in acid attacks, amidst growing national and international outrage.
Following a cabinet meeting on Sunday, Rouhani pledged that his Government would pursue the cases "with all its might", and that the culprits would be "harshly dealt with", according to Press TV, the state media channel.
"People should be in no doubt that the government is doing everything to arrest those responsible for these crimes," he said. "The most severe punishment awaits them."
In recent weeks, as many as 25 Iranian women have been been targeted by in acid attacks which have left at least one dead and many more suffering from serious burns to their hands and faces. One victim, 26-year-old Sohelia Jorkesh from Isfahan, has lost the sight from one eye while doctors are battling to save the other.
Thousands of Iranians took to the streets over the weekend, demanding justice for the victims and security for all citizens. The attacks and subsequent protests attracted attention from media outlets around the world, yet so far, there has been little progress in locating the assailants. Several men who were initially taken into custody were later released due to insufficient evidence, according to Iranian media.
Many human rights activists are skeptical of official calls for swift justice, blaming the rhetoric of conservative voices in parliament and the empowering of vigilante groups for the spike in acid attacks.
Hadi Ghaemi, the executive director of the International Campaign for Human Rights in Iran, a New York based NGO, believes that the women were targeted for violating Islamic dress codes, and linked the surge in attacks to recent rhetoric from conservative leaders.
"This comes in the midst of a year-long verbal attack by conservative forces in Iran attacking women for their clothes," Ghaemi told Newsweek. "There have been verbal warnings and calls that blood must be shed. These are not isolated incidents."
Maryam Namazie, an Iranian feminist campaigner and co-founder of the Council of Ex Muslims, directly blamed Rouhani and his theocratic government for the attacks.
"I think the regime is responsible for the acid attacks" she said. "It is their propaganda against badly veiled women and the movement to unveil that has brought these attacks about."
She added that official condemnations of the acid attacks were suspect, serving as concessions to popular opinion rather than expressions of genuine outrage.
"That Rouhani and other government officials feign to oppose the acid attacks is as a result of the huge protests they have been faced with. They often back track when they see widespread opposition.
The regime's rules, its misogyny, its views on badly veiled and unveiled women as subhuman are directly responsible for the acid attacks."
It is common for Iranian police to caution women seen in public places sporting so-called "bad hijab", a term which encompasses any veil offering less coverage than the traditional head-to-toe covering, the chador. The conservative lawmakers who dominate Iran's parliament recently proposed a law which would allow vigilante patrols to carry out similar policing according to the Islamic principle of "enjoining good and forbidding wrong".
Although Rouhani has been hailed as a moderating force in Iran since his presidential inauguration in 2013, there have been few discernible changes to the authoritarian regime. According to the National Council of Resistance of Iran, "group executions in prisons and on city streets, torture and the tormenting to death of political prisoners continued throughout Iran in 2013".
Despite global appeals for a retrial, 26-year-old decorator Reyhaneh Jabbari was hanged over the weekend. Human rights activists said that Jabbari had killed a man in self-defence after he tried to sexually assault her, and that her confession came under duress.
Friends of a Free Iran, a group in the European Parliament, said that Jabbari's execution throws Rouhani's 'moderation' into doubt.
"This despicable hanging of a young girl who only acted in self-defence along with a series of systematic acid attacks on women in the streets which have caused several deaths and severe injuries in recent days once again show that 'moderation' with the new Iranian President Hassan Rouhani is nothing but a myth," the group said in a statement.
Correction: In an earlier version of this article, a quote about executions and torture of political prisoners continuing throughout 2013 was misattributed to Human Rights Watch. It in fact came from a press release from the National Council of Resistance of Iran.