Iran's Supreme Leader Calls For Parliament That 'Stands Up To Foreign Powers'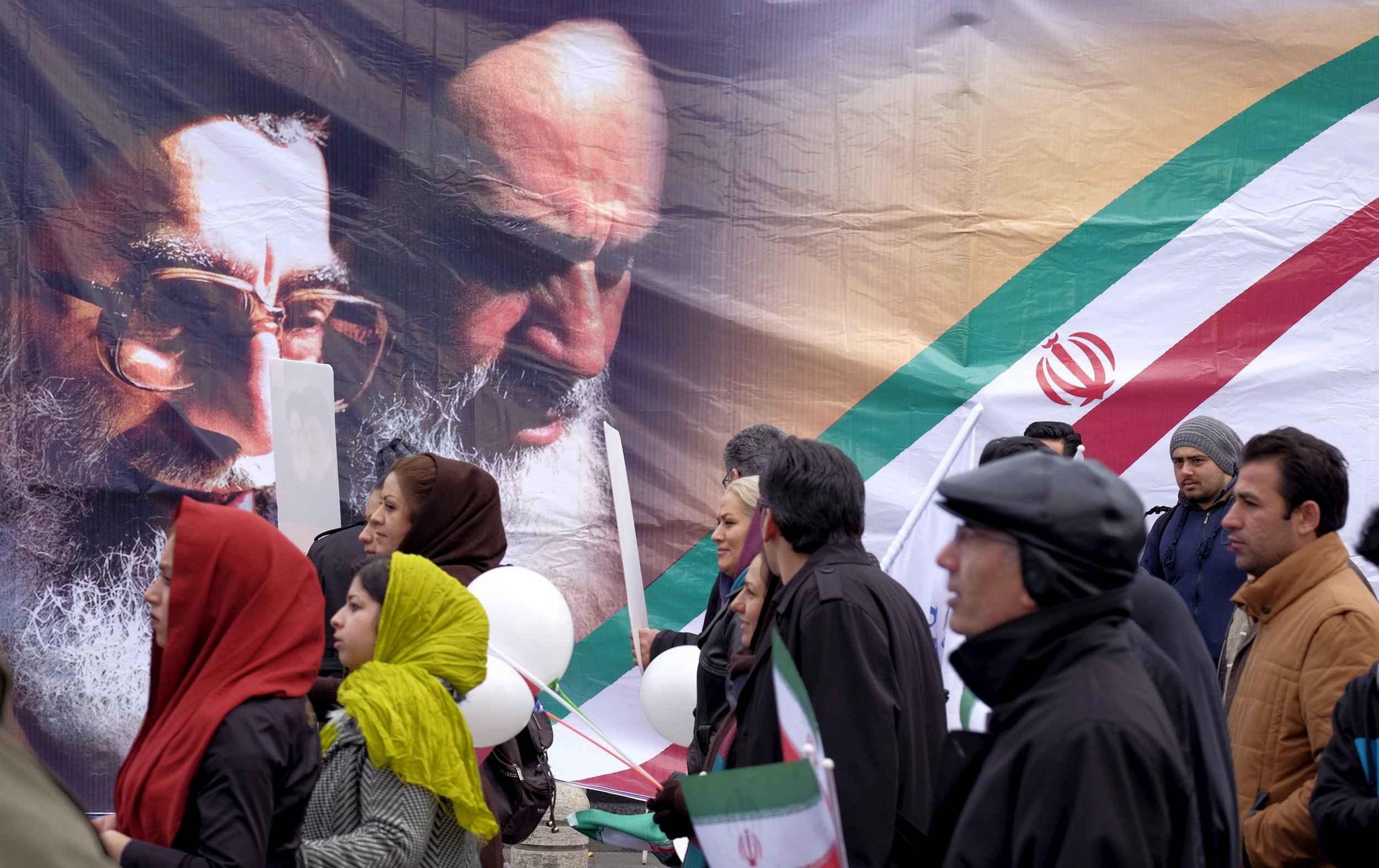 Iran's top religious leader called on Wednesday for Iranians voting in Friday's elections to choose a parliament that is ready to stand up to foreign powers perceived to be interfering in the country's affairs, according to his website.
"The nation will vote for a parliament that puts Iran's dignity and independence first, and stands up to foreign powers whose influence on Iran has been removed," Supreme Leader Ayatollah Ali Khamenei said.
His comments appear to be a swipe at the United States, who he regularly chastises for what he sees as Washington's attempts to influence Iran's direction. In September 2015, the hardline leader called the U.S. "Big Satan", saying that the country wishes to "infiltrate and impose [its] will" on the Islamic Republic.
Iranians will head to the polls on February 26 to vote in two elections: one for a new parliament and the other for the Assembly of Experts, a body that has the power to select the next Supreme Leader.
The vote is the first in the country since Iran signed an historic nuclear deal with six world powers in July 2015 in order to lift a crippling international sanctions regime on its economy.
There are 290 members of Iran's parliament but approximately 6,000 candidates vying to get in. The parliament is significant as it approves all cabinet positions and bills that the moderate President Hassan Rouhani will attempt to pass into law. He needs a parliament that supports the policies he wants to implement if he is going to win re-election next year.
Khamenei is now 76 and if he succumbs to the poor health he has suffered in the past the Assembly of Experts will choose his successor. Therefore, the makeup of the body's 88 seats—whether it turns out to be predominantly ultra-conservative or majority moderate—will be of vital importance to the future direction of Iranian domestic and foreign policy.