Iran's Supreme Leader Calls U.S. 'Number One Enemy' and Says Trump Won't Bully Him on Nuclear Deal
Iran's supreme leader blasted President Donald Trump's harsh condemnation of his country last month, and emphasized his commitment to resisting U.S. attempts to renegotiate a multilateral nuclear treaty and to defending his country's reputation from accusations by Washington.
Even though the International Atomic Energy Agency, other leading world powers included in the Iran nuclear deal and Trump's own State Department have repeatedly found Iran to be in compliance with the terms of the 2015 Joint Comprehensive Plan of Action (JCPOA), Trump announced last month he would decertify the treaty, calling Iran a "fanatical regime" that funded terrorism abroad. A number of Iranian officials have responded to Trump's controversial move with outrage, and Ayatollah Ali Khamenei, the country's top authority, attacked the U.S. president for aiming his rhetoric at Iran as a whole, rather than just its leadership.
Related: In Trump's war with Iran, U.S. allies are siding with Russia and China
"Such foolish words reveal that the Americans are not only an enemy to the leadership and government of Iran, but they are hostile to the very existence of a tireless nation that has for decades stood against them," Khamenei told a group of students Thursday, according to Iran's semi-official Mehr News Agency.
"America is the number one enemy of our nation," he added in comments translated by Reuters. "We will never accept their bullying over the nuclear deal."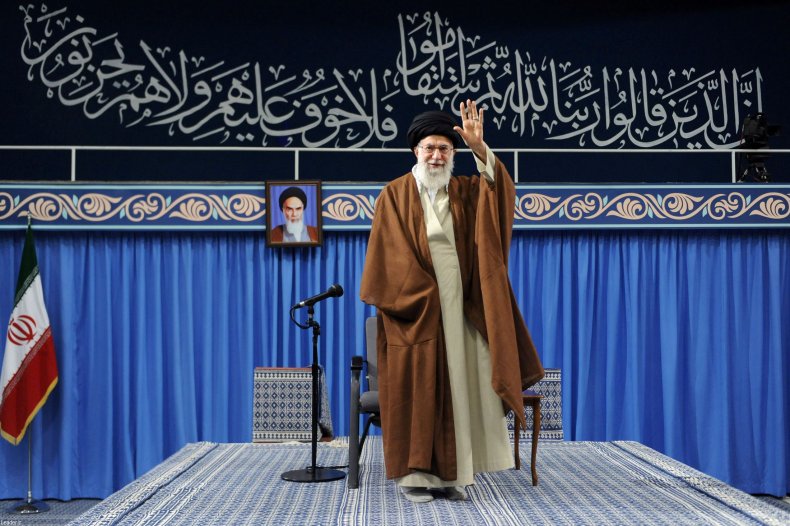 Responding to Trump and his administration's attempts to isolate Iran diplomatically, Khamenei said his foes in the U.S. "are not capable of understanding the fact that a nation with such a rich history and culture cannot be eradicated," according to Press TV, the English-language affiliate of the semi-official Islamic Republic of Iran Broadcasting agency. In a potential violation of the JCPOA's terms, Trump encouraged nations to cut economic ties with Iran because of its support for groups deemed terrorist organizations by the U.S. government.
In his speech last month, Trump claimed Iranians "paid a heavy price" for their current administration and that they "are longing to reclaim their country's proud history, its culture, its civilization, its cooperation with its neighbors." He also laid additional sanctions on Iran's elite Islamic Revolutionary Guard Corps.
Iran, in turn, has accused the U.S. of destabilizing the Middle East through various military interventions that Tehran attributes to the rise of Islamist militant groups such as Al-Qaeda and the Islamic State (ISIS). Both the U.S. and Iran have contributed significantly to the battle against ISIS in recent years, but the parallel campaigns have not seen eye-to-eye. The result has been a sharp rise in Iranian influence—especially in Iraq and Syria, two countries where the U.S. has increasingly struggled to achieve its own goals.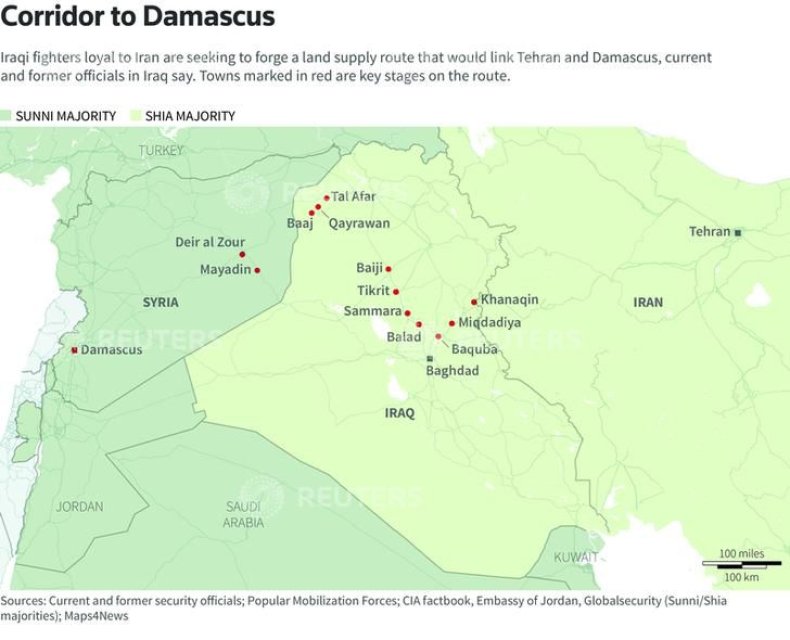 Khamenei's remarks Thursday came just ahead of the National Day in the Fight Against Global Arrogance, traditionally recognized on the 4th of Aban on the Iranian Shamsi calendar, a date that falls on Saturday.
The date marks three significant events in the country's history that portray the U.S. in a negative light: the arrest of future Islamic Republic founder Ayatollah Ruhollah Khomeini by the U.S.- and U.K.-installed Shah Mohammad Reza Pahlavi in 1964; the outbreak of bloody clashes between students and the shah's forces in 1978; and the storming of the U.S. embassy in 1979 that began a 444-day hostage crisis.
The U.S. and Iran have not held formal diplomatic relations since the crisis, though President Barack Obama and his Iranian counterpart, Hassan Rouhani, announced in 2015 they had reached a deal that would lift billions of dollars worth of sanctions against Iran in exchange for Tehran agreeing to severely restrict its nuclear production. In addition to the U.S. and Iran, the JCPOA was signed by China, France, Germany, Russia and the U.K., all of which have come out against Trump's decision not to certify the landmark agreement.