Iran's Supreme Leader Cites Conspiracy Theory That COVID-19 Is Poison Built Specifically to Kill Iranians, Rejects U.S. Aid
Iran's Supreme Leader Ayatollah Ali Khamenei pushed a conspiracy theory on Sunday, rejecting the possibility of any U.S. aid amid the coronavirus outbreak and suggesting the novel virus was a "poison" designed specifically to kill Iranians.
Already suffering under the weight of stringent sanctions imposed by the order of President Donald Trump, Iran has become one of the worst-hit countries in the world in the ongoing coronavirus pandemic. On Wednesday, Secretary of State Mike Pompoe announced that more sanctions would be added for Iran, despite reports that the Persian Gulf nation was already struggling to obtain much needed medical supplies to combat the outbreak.
As a result, Khamenei on Sunday refused the possibility of accepting U.S. assistance in fighting the virus, picking up on a conspiracy theory promoted by Chinese officials, the Associated Press reported. Some Chinese leaders have suggested that coronavirus was designed in a lab by the U.S. to target their country, which was the first in the world to be hit by the novel virus.
"I do not know how real this accusation is but when it exists, who in their right mind would trust you to bring them medication?" the Iranian leader said, referring to the conspiracy theory. "Possibly your medicine is a way to spread the virus more." He went on to suggest that coronavirus could have been "specifically built for Iran using the genetic data of Iranians which they have obtained through different means."
Khamenei reiterated the allegations and criticism in a series of Twitter posts as well.
"The US govt has declared a few times that they are ready to help #Iran with medicines to fight the #CoronaOutbreak. That's strange. Firstly, based on the words of your own officials, you face shortages in the US. So use what you have for your own patients," he tweeted.
"2nd, you're accused of having created #Coronavirus. I don't know how true it is. But when there's such an allegation, can a wise man trust you?" he asked. "You could be giving medicines that spread the virus or cause it to remain. Experience shows you can't be trusted & you do such things."
There is no evidence that the U.S. or any other country or organization created the coronavirus. A scientific study has already concluded that the virus arose naturally through evolutionary mutations.
Tensions have been high between Iran and the U.S. for decades but briefly improved under the administration of former President Barack Obama. Relations deteriorated rapidly under President Donald Trump, particularly with the commander-in-chief's decision to withdraw from the Joint Comprehensive Plan of Action (JCPOA), known commonly as the Iran nuclear deal.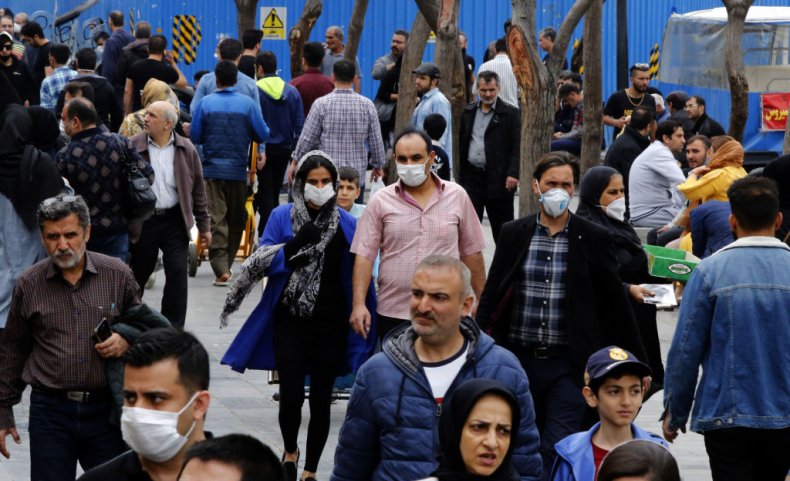 JCPOA--which was signed by the Obama administration, Russia, China, the European Union, France, Germany and the United Kingdom--offered Iran sanctions relief and international investment in exchange for curbing its nuclear program. Trump, who had long criticized the deal, withdrew the U.S. in May 2018 over the objections of the other signatories and many U.S. lawmakers. The president also re-implemented sanctions on the Islamic Republic, despite consistent reports from the United Nations' nuclear watchdog confirming that Iran remained in compliance with the international treaty.
While the U.S. has maintained that its sanctions do not prevent Iran from obtaining medical equipment, medications or other health care supplies, they have in reality forced many companies to avoid selling to the country. Meanwhile, Iran has more than 20,000 confirmed cases of coronavirus, with more than 7,600 recoveries and over 1,500 deaths, according to a tracker maintained by John Hopkins University.
The U.S. now has more cases of coronavirus than Iran, with well over 26,000 people confirmed to be infected.
Iran's Supreme Leader Cites Conspiracy Theory That COVID-19 Is Poison Built Specifically to Kill Iranians, Rejects U.S. Aid | U.S.