Iran's Supreme Leader: ISIS Attacks in Tehran 'Reinforce Hatred' of U.S., Saudi Arabia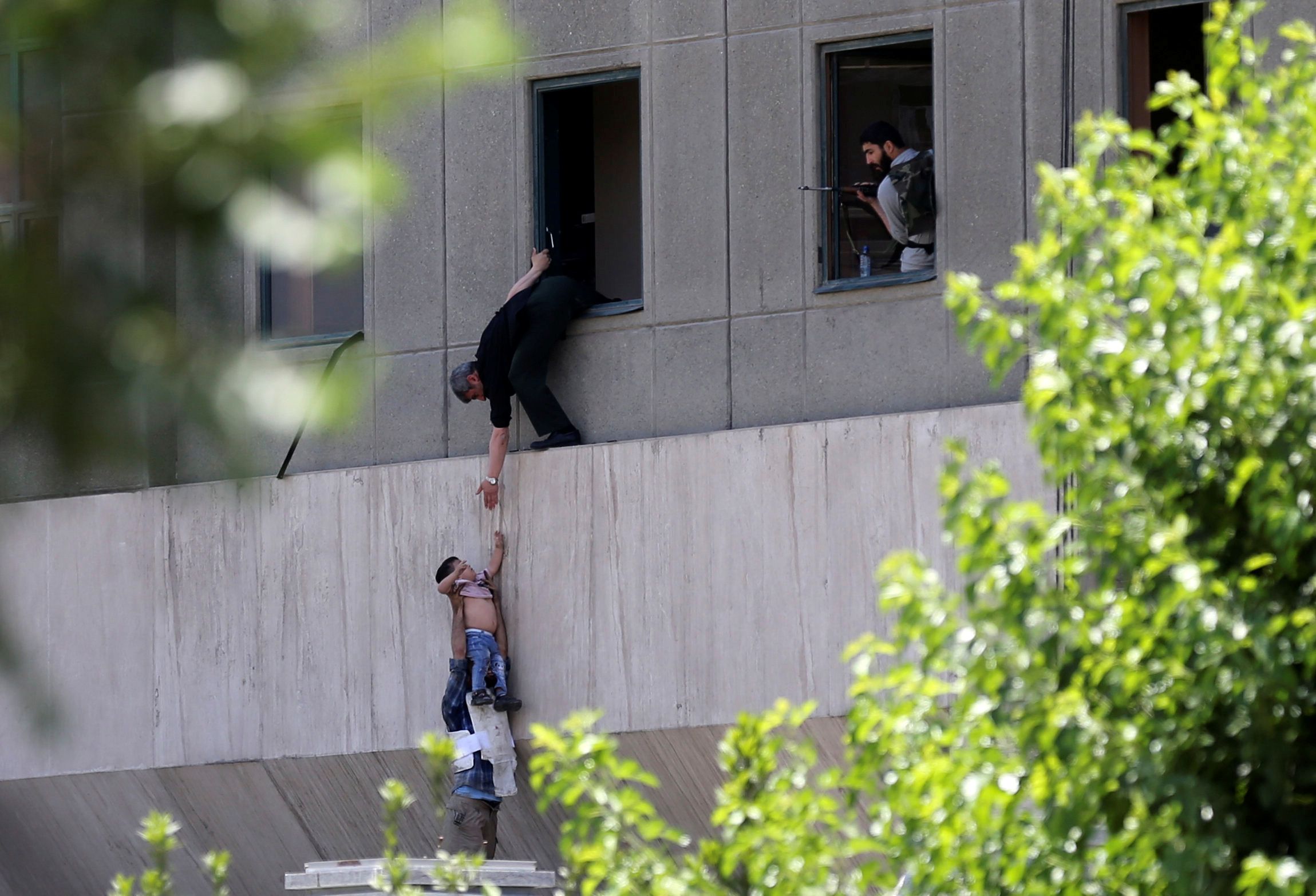 Iran's Supreme Leader Ayatollah Ali Khamenei said Friday that the twin attacks in Tehran claimed by the Islamic State militant group (ISIS) only serve to "reinforce hatred" of the U.S. and Saudi Arabia.
His comments, striking out at the country's principal rivals, came at the funerals of the 17 people killed when gunmen and suicide bombers on Wednesday stormed the Iranian parliament and the Mausoleum of Ayatollah Ruhollah Khomeini, the architect of the Islamic Republic.
"Such acts will have no other result than to reinforce hatred for the U.S. government and its agents in the region, like the Saudi [government]," Khamenei wrote in a message of condolence.
The Iranian Revolutionary Guards blamed Saudi Arabia, its Sunni rival in the region, for the attack. Parliament speaker Ali Larijani also took aim at Riyadh, calling it "a tribal state very far from anything like a democracy."
He then turned on the U.S., condemning Washington's sanctions on the country's economy. The U.S. "knows that the Revolutionary Guard and its Quds force are the most important regional forces fighting terrorists," he said, referring to the elite arm of the Revolutionary Guards.
The decision to impose restrictions on Iran "demonstrates their alignment with terrorists in the region," he continued, in a speech delivered at the ceremony.
Read more: Trump's response to Iran ISIS attack is "repugnant," says foreign minister
In response to the attack, U.S. President Donald Trump said "states that sponsor terrorism risk falling victim to the evil they promote." Iran's Foreign Minister tweeted in response that Trump's comments were "repugnant."
Iran's intelligence ministry said the attackers were Iranians who had joined ISIS in Iraq and Syria and returned home to carry out the attack. Iranian authorities warned last year that the country faces a significant threat from ISIS, which promotes an ultra-conservative strand of Sunni Islam that analysts have described as "medieval." Hardline Sunnis consider Shiite Islam to be heresy, viewing their worship at shrines as idolatrous.
It was the first major ISIS-claimed attack on Iranian soil. The jihadi group has increased its propaganda output aimed at Iranians and Persian speakers this year, including a video in March that called on Iran's Sunnis to take up arms against Iran's Shiite elite. Four issues of its online magazine Rumiyah were also translated into Farsi. Around 9 percent of the Iranian population is Sunni, while the rest are mainly Shiites.