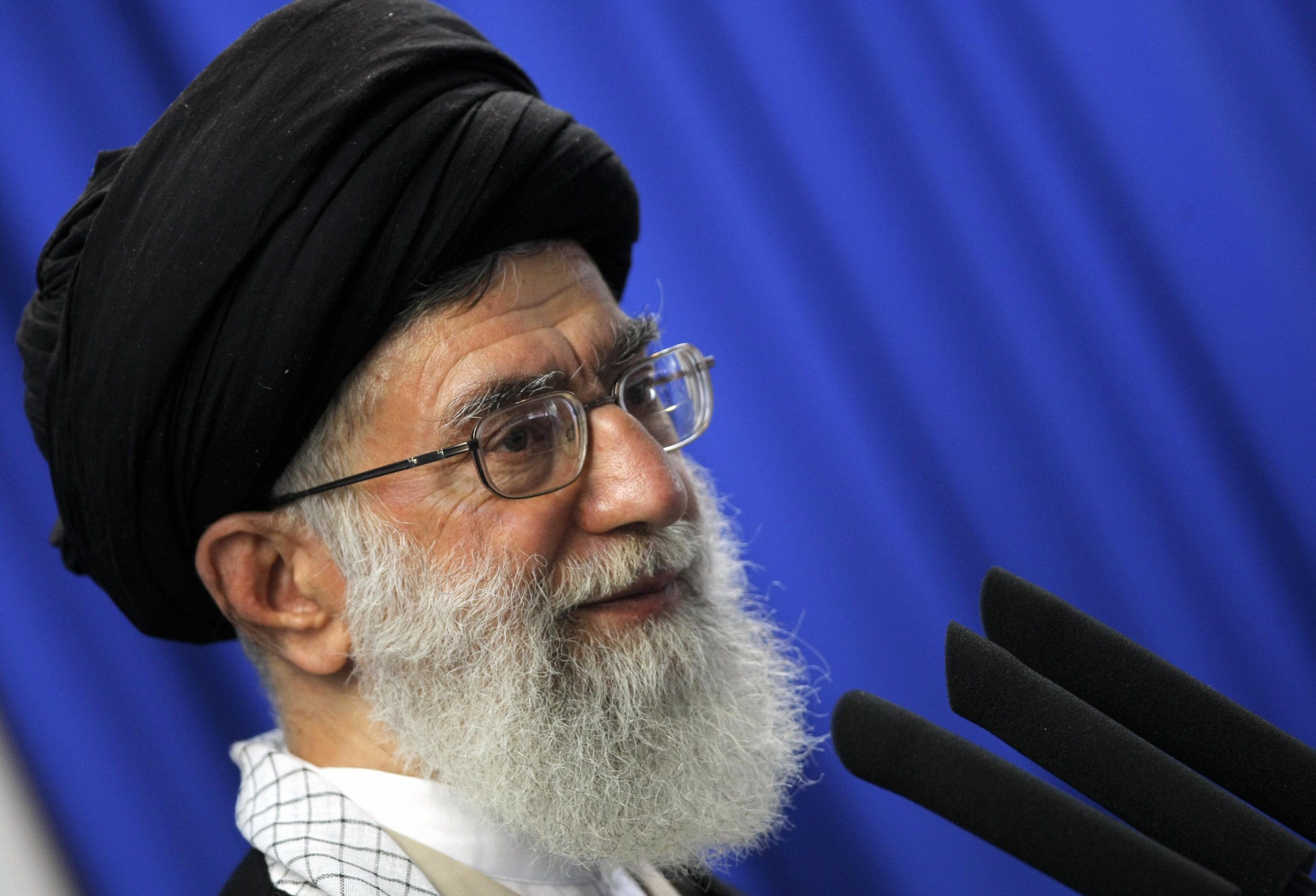 Iran's Supreme Leader Ayatollah Ali Khamenei said Monday that the U.S. was not to be trusted after January's nuclear deal.
He added that any talks with Washington on regional issues would be impossible as such dialogue is "lethal poison."
The country's highest religious leader said that no real change had been witnessed in the everyday lives of Iranians six months after the lifting of sanctions as part of a landmark nuclear deal, signed in July 2015, came into effect.
"They want us to negotiate with them on the regional issues but the nuclear deal experience tells us that this is a lethal poison," he said in a speech in Tehran, according to Fars news agency.
"The Americans want to take everything in return for nothing," he continued. "Negotiations with such a government mean diversion from the correct path of the country's progress, making repeated concessions and bearing their bullying, violations and disloyalty in practice."
Tehran signed the deal with the U.S., Britain, China, France, Russia and Germany in a bid to ease a crippling sanctions regime on its economy. In return, the world powers sought to neutralize Iran's nuclear program, removing thousands of centrifuges where uranium could be enriched and depleting the country's uranium stockpile.
The deal saw a flood of investment into Iran from companies around the world and President Hassan Rouhani hopes to bring in up to $50 billion in foreign investment each year. But this hope comes at a time when the U.S. presidential election is dominating the political landscape in Washington, with the outcome far from certain.
Republican presidential candidate Donald Trump has threatened to completely remove the agreement if he is elected in November.
In a speech to lobby group American Israel Public Affairs Committee (AIPAC) in March, Trump said that his "number one priority is to dismantle the disastrous deal with Iran." He has said that if the deal remains, he would "police that contract so tough they don't have a chance."
A Trump win could see an end to the nuclear deal and sanctions reinstated on Iran if it restarts its nuclear programs in violation of the deal. Khamenei said in June that "if the threat from the American presidential candidates to tear up the deal becomes operational then the Islamic Republic will set fire to the deal."
A win for Hillary Clinton will not necessarily be great news for Tehran, either, as she has cautioned about the threat that Iran poses to Israel, with Khamenei repeatedly threatening to destroy the country, for example posting a Holocaust denial video in January.