Iran's Supreme Leader Slams Biden Admin's 'False Words' Amid Nuclear Talks
Iran's Supreme Leader Ayatollah Ali Khamenei strongly criticized efforts of President Joe Biden's administration and European leaders to return the Persian Gulf nation to its commitments under the 2015 nuclear deal, slamming the "false words" of the United States.
The 2015 agreement—officially called the Joint Comprehensive Plan of Action (JCPOA)—is a treaty that promises Iran sanctions relief and international investment in exchange for the nation curbing its nuclear program. Former President Barack Obama's administration pushed through the accord alongside leaders from the United Kingdom, France, Germany, the European Union, Russia and China, but former President Donald Trump withdrew from the deal in 2018 and reimplemented harsh sanctions against Iran.
Biden's administration is now working to restore the international pact and bring Iran back into compliance. But Khamenei signaled Wednesday that Iran was not willing to compromise its position.
"The US is not after accepting the truth through #negotiations. Rather, it seeks to impose its false words. The Europeans have also confessed in some private meetings with our officials that #Iran is in the right, & they acknowledge our policy that sanctions must be removed first," Khamenei wrote in a series of Twitter posts.
Taking aim at Europe and the U.S., he said the "suggestions they make are often arrogant and degrading, thus they aren't even worth looking at." Khamenei called the U.S. an "aggressor" and said Europeans "follow the U.S. because they don't have any true independence."
At the same time, Khamenei suggested Iran would be willing to return to the agreement if its demands are met. He expressed a desire for Iran's negotiators to "enjoy divine success."
"We have already declared #Iran's policy. #Sanctions must be removed first. Once we are certain that has been done, we will carry out our commitments. This is because they have broken their promises tens of times, and it is the same now," the Iranian leader wrote.
A State Department spokesperson told Newsweek in an email that Iran and the U.S. share "a common objective" to restore the JCPOA.
"The United States and Iran have stated a common objective of returning to mutual compliance with the JCPOA. We have been engaged constructively in a diplomatic process to achieve that goal," the spokesperson said.
"In Vienna last week, we explored concrete approaches concerning the steps both Iran and the U.S. would need to take to return to compliance. The U.S. delegation is in Vienna this week for the resumption of talks and the working groups in order to discuss a possible mutual return to compliance with the JCPOA."
After Trump withdrew from the Iran nuclear deal and reimplemented harsh sanctions, Iranian leaders repeatedly negotiated with European leaders, as well as Russia and China, to preserve the JCPOA. A year after the Trump administration walked away from U.S. commitments, Iran announced that it would begin enriching uranium and stop abiding by its commitments under the international agreement. Meanwhile, European leaders, Russia and China repeatedly expressed their displeasure with the Trump administration's policy toward Iran.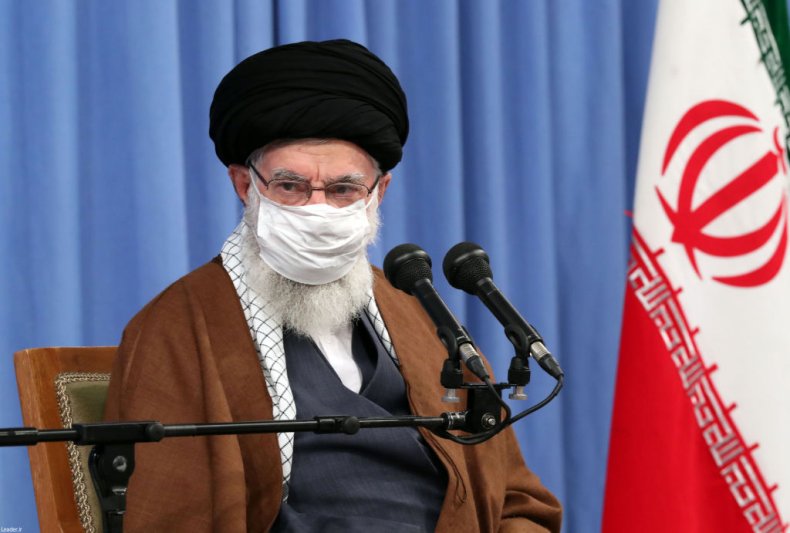 During his campaign, Biden—who served as vice president when Obama signed the agreement—said he would work on returning to the international accord and indirect talks have moved forward with European leaders. Although Iranian officials have shown a willingness to talk, one of the negotiators said this week that Iran would begin enriching uranium up to 60 percent purity, the Associated Press reported on Tuesday. The country had already been enriching uranium up to 20 percent.
Updated 10:57 AM ET, with comment from the State Department.