Iraq Calls for International War Against Islamic State; Iran Vows Solidarity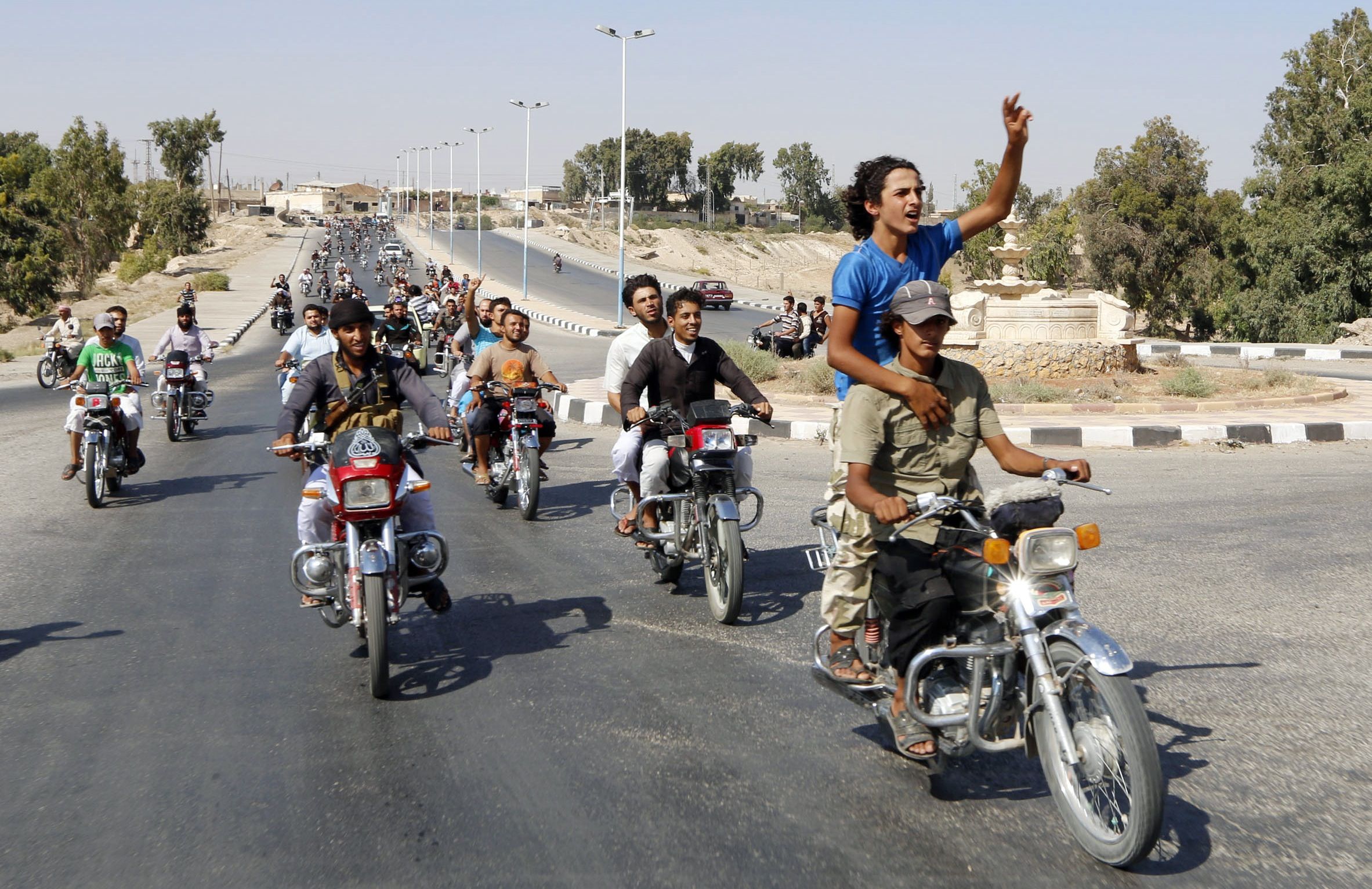 BAGHDAD (Reuters) - Iraq's Prime Minister-designate Haider al-Abadi said on Sunday during talks with Iran's foreign minister that international efforts would be necessary to destroy Islamic State Sunni militants who have seized swathes of his country and of Syria.
Foreign Minister Mohammad Javad Zarif of Iran, a Shi'ite Muslim regional power likely to wield influence over the formation of Abadi's new cabinet, reaffirmed Tehran's support for Iraq's territorial unity and its fight against militants.
"Abadi pointed to the presence of many dangers posed in the region as a result of the existence of the terrorist gang Islamic State which requires regional and international efforts to exterminate this terrorist organization," his office said in a statement after the talks with Zarif.
The advance of Islamic State through northern Iraq has alarmed the Baghdad government and its Western allies, prompting the first U.S. air strikes in Iraq since U.S. occupation forces pulled out in 2011.
The Sunni Muslim militant group sees Shi'ite Muslims -- a majority in Iraq -- as infidels who deserve to be killed and has driven thousands of non-Muslims from their homes.
Bombings across Iraq killed at least 35 people on Saturday in apparent revenge attacks after Shi'ite militiamen machine-gunned a Sunni Muslim mosque in Diyala Province on Friday, killing 68 worshippers in an attack that further deepens the country's sectarian conflict.
Critics have accused Iraq's outgoing prime minister, Nuri al-Maliki, a Shi'ite like Abadi, of fueling the conflict by pursuing a narrowly sectarian agenda that excluded Sunnis from positions of power and influence.
IRAN PLEDGES SOLIDARITY
Abadi is now seeking support from Sunnis and ethnic Kurds to take on the Islamic State insurgency -- a policy of reaching out that Iran's Zarif praised on Sunday.
"We feel very comfortable about the democratic process in Iraq which has reached to a logical result through selecting prime minister-designate Haider al-Abadi to form an inclusive government that comprises all Iraqi sects," Zarif told a news conference with Iraqi Foreign Minister Hoshiyar Zebari.
"The Islamic Republic of Iran will keep standing by your side. Iran backs the unity of Iraq and the stabilizing of security and considers that as a priority in its foreign policy," he said.
Sunnis blame Iranian-trained Shi'ite militias for sectarian bloodshed, including kidnappings and killings. The militias say they are hunting down Islamic State militants.
Bombings, kidnappings and execution-style shootings occur almost daily in Iraq, echoing the dark days of 2006-2007, the peak of a sectarian civil war.
Asked about reports that Iranian soldiers were fighting alongside Iraqi forces in the battle against Islamic State, Zarif said:
"The information about the presence of Iranian soldiers in Iraq is not correct. We don't have a single Iranian soldier on Iraqi soil because Iraq does not need those soldiers."
Islamic State militants have mostly routed Kurdish forces in the north in recent weeks, seizing more towns, oilfields and Iraq's largest dam. Backed by U.S. airpower, Kurdish forces later took back control of Mosul dam.
Although the U.S. air campaign launched this month has caused some setbacks for Islamic State, they do not address the deeper problem of sectarian warfare which the group has fuelled with its attacks on Shi'ites.
In retaliation for the airstrikes, Islamic State released a video showing one of its black-clad fighters beheading U.S. journalist James Foley.