Iraqi Christians Face 'Death Sentence' as Trump Prepares Mass Deportations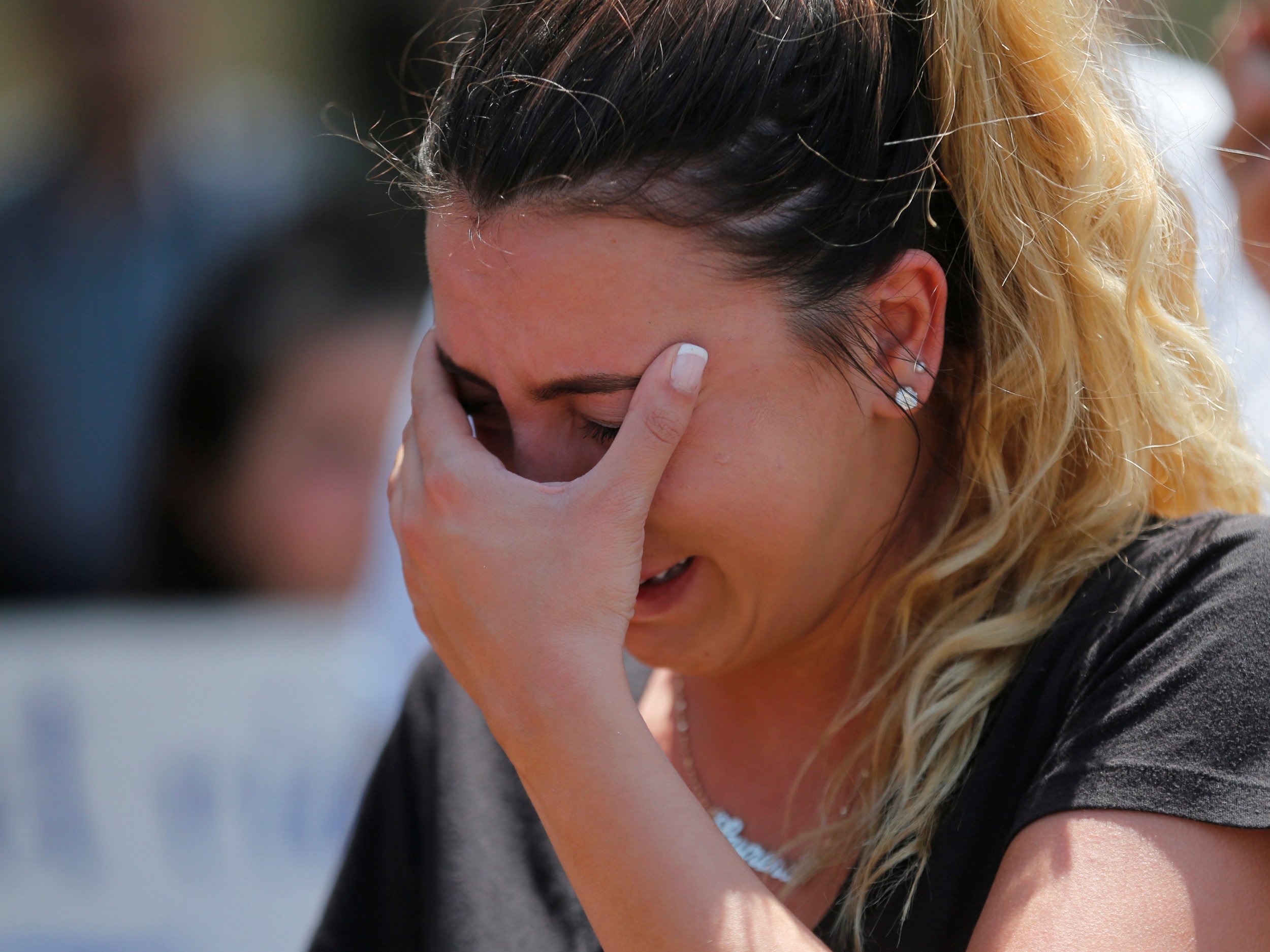 A large roundup of Iraqi Christians by Immigration and Customs Enforcement (ICE) has been met with widespread criticism toward President Donald Trump, who previously pledged to protect such communities from persecution in the Middle East.
Dozens of Iraqi Christians and other immigrants were seized over the weekend in a series of ICE raids, many of which took place in Michigan, a state known for its large Middle Eastern population. Those arrested face risk of deportation back to their home countries, some of which Trump had previously criticized as being hostile toward Christians.
Many of the detained are facing years-old charges and some having not committed any crimes in the past two or three decades, CNN reported. Activists such as Steve Oshana, an Assyrian-Christian who is executive director of A Demand for Action, a non-profit that assists at-risk religious and ethnic communities in the Middle East, have attacked Trump for allowing authorities to send Christians back to places like Iraq, where the U.S. has said a "genocide" against the faith was occurring.
Related: Iraqi Girl Kidnapped by ISIS Happy to be 'With Mum and Dad' Again
"Someone like the president of the United States has to step in, he has promised in the past that he was going to protect our community, but the people that are being sent back now are being sent back as a direct deal between the United States and the Iraqi government to accept these people," Oshana, who claimed that some of those arrested had not committed any crimes at all, told Catholic news outlet EWTN Monday.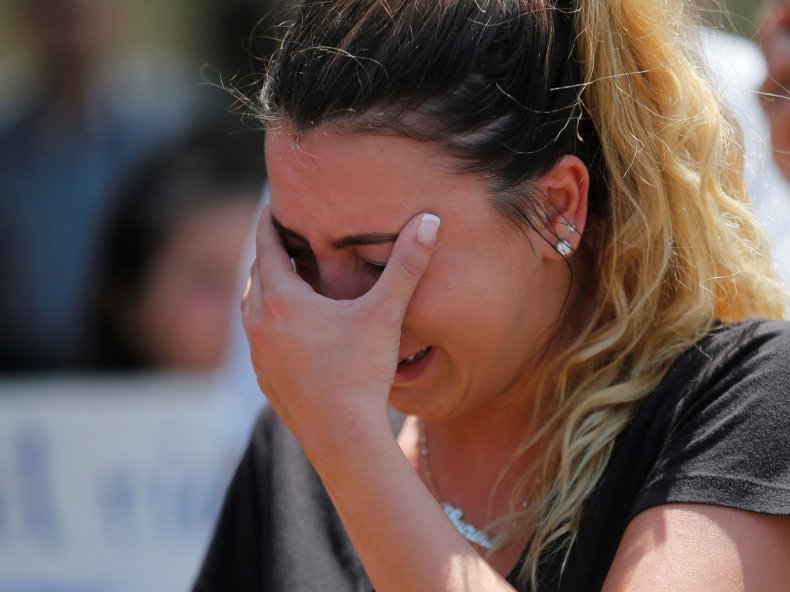 While ICE stated that the raids were "consistent with the routine, targeted arrests carried out by ICE's Fugitive Operations Teams on a daily basis," scenes of chaos reportedly broke out near Detroit's ICE office as busses removed the suspects, according to Michigan's Local 4 News. Protestors, who claimed as many as 80 people had been apprehended in the area, assembled outside the detention centers, shouting slogans that accused ICE of racism and attempting to block the buses from departing, RT reported. Local lawyer Wisam Naoum said Sunday that ICE officers deliberately waited to take action when the local Chaldean Catholic Assyrian community gathered for mass.
"This is a deliberate attack on the Chaldean Catholic Assyrian community of Detroit by the Administration. They waited until Sunday when our community would be going to church and gathering with their families and have rounded up to 40-60 community members," Naoum said in Facebook post.
Naoum said he had heard reports of suspects being sent to prisons as far away as Ohio and that some final orders had been received to deport individuals back to Mosul, the former Iraqi stronghold of the Islamic State militant group (ISIS) that now serves as the venue for a violent showdown between the jihadists and an Iraqi government-led offensive. ISIS has its origins in Iraq's Sunni Muslim jihadist movement and the ultraconservative group took control of up to 45 percent of the country in 2014, subjecting Shiite Muslims, Christians and ethnic minorities to mass torture, enslavement and executions.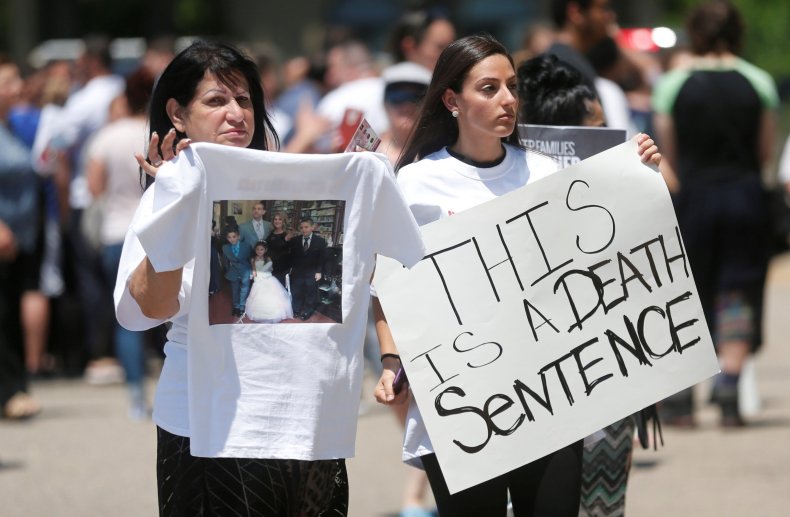 "Christians in the Middle-East have been executed in large numbers. We cannot allow this horror to continue!" Trump tweeted in January.
ISIS's infiltration of Iraq led Trump to add the war-torn nation to a list of countries he sought to ban all travel and immigration from shortly after the Republican leader took office earlier this year. The measure was struck down by a federal court shortly thereafter, prompting Trump to resubmit the order, this time omitting Iraq, as he had faced criticism from both the Iraqi community and government, which is deeply involved in the fight against ISIS. The Iraqi government in exchange reportedly agreed to accept Iraqi nationals designated for deportation by the U.S., according to Politico.
Despite Iraq's absence, the second inception of the travel ban was also blocked, and was most recently struck down again in a federal appeals court Monday.