A 'Staggering' 19,000 Iraqi Civilians Have Been Killed in Less Than Two Years: U.N.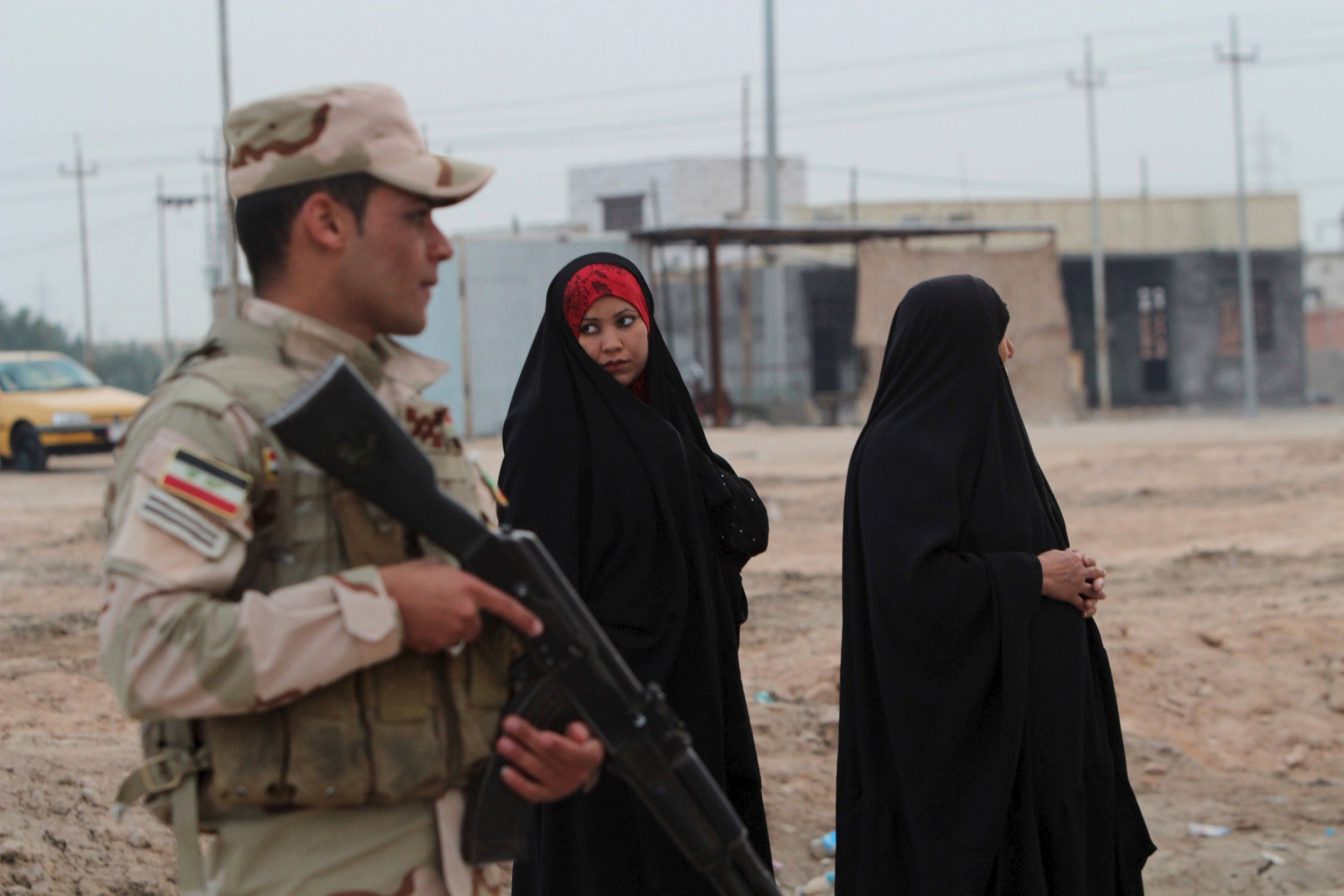 Nearly 19,000 Iraqi civilians have been killed in less than two years in Iraq's ongoing conflict, a "staggering" death toll, according to a new report from the United Nations.
In addition to the more than 18,802 civilians who have been killed in violence between the Islamic State militant group (ISIS) and the Iraqi government, 3.2 million people have been internally displaced inside Iraq and 36,245 were injured, according to the report, published on Tuesday by the U.N. Assistance Mission for Iraq and the Office of the High Commissioner for Human Rights. The number of dead and wounded covers the period of January 1, 2014, to October 31, 2015.
"The violence suffered by civilians in Iraq remains staggering. The so-called 'Islamic State of Iraq and the Levant' (ISIL) continues to commit systematic and widespread violence and abuses of international human rights law and humanitarian law," the report states. "These acts may, in some instances, amount to war crimes, crimes against humanity, and possibly genocide."
The report details executions by ISIS that include shooting, beheading, bulldozing, burning alive and throwing people off buildings, often in a public forum. Those targeted by ISIS include journalists, police officers, doctors, lawyers and former Iraqi security forces. ISIS forces are still holding around 3,500 mostly women and children belonging to the Yazidi minority community. Many of them have been forced into sexual slavery or killed after attempting to escape, according to the report.
Between 800 and 900 children have been taken from Mosul, the northern Iraqi town controlled by ISIS, and forced into military and educational training, according to the report. It also details the discovery of a number of mass graves, including some in Basra governorates from the era of Saddam Hussein and the Shiite uprisings in 1991.
Iraqis are one of the largest groups of refugees that continue to arrive in Europe via a treacherous journey across the Mediterranean Sea. After Syrians (56 percent) and Afghans (25 percent), Iraqis are the third largest nationality reaching Europe, making up 10 percent of sea arrivals to Europe, according to the U.N. refugee agency (UNHCR). More than 30,300 people have arrived in Europe so far this year.
"Even the obscene casualty figures fail to accurately reflect exactly how terribly civilians are suffering in Iraq," Zeid Ra'ad al-Hussein, the U.N. human rights chief, said in a statement. "The figures capture those who were killed or maimed by overt violence, but countless others have died from the lack of access to basic food, water or medical care."
"This report lays bare the enduring suffering of civilians in Iraq and starkly illustrates what Iraqi refugees are attempting to escape when they flee to Europe and other regions," he added. "This is the horror they face in their homelands."