Iraq Detaining ISIS Suspects From Mosul in 'Horrendous' Makeshift Prisons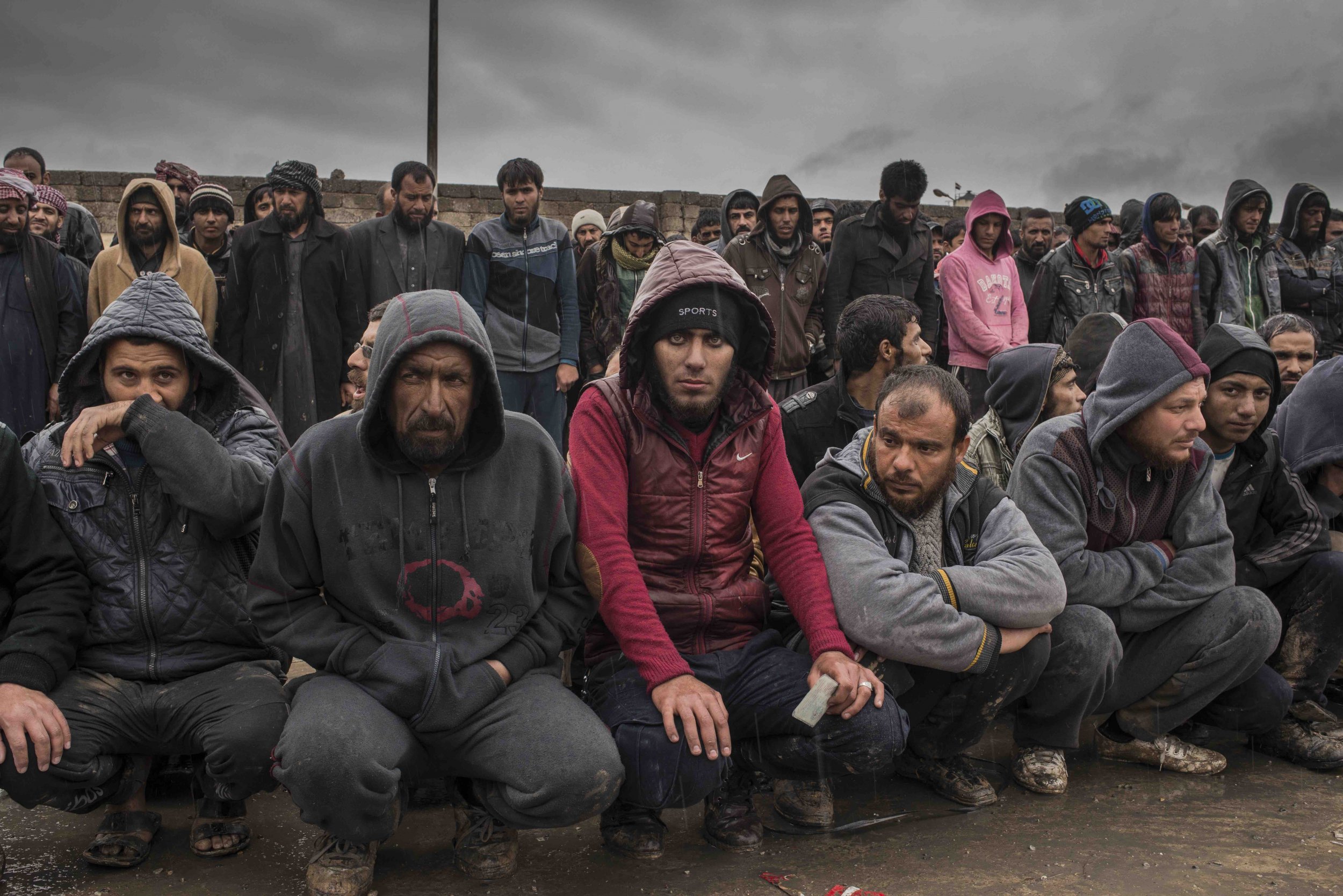 Iraqi authorities are holding over a thousand detainees suspected of links to the Islamic State militant group (ISIS) in "horrendous conditions" in prisons south of the northern Iraqi city of Mosul, according to a rights group.
Human Rights Watch (HRW) said Tuesday in a report that the Iraqi interior ministry had detained at least 1,269 men and boys without charge, and with limited access to medical care, at three makeshift detention centers.
Two of the centers are in Qayyarah, 60 kilometers south of Mosul, and one is at a police station in Hammam al-Alil, 30 kilometers south of Mosul, HRW says. In Qayyarah, 80 detainees are minors, the youngest a 13-year-old.
Tens of thousands of people, mostly civilians, have fled Mosul as an Iraqi coalition recaptured swathes of territory in the eastern part of the city, before launching a new offensive on the western districts.
At least four prisoners have died, according to HRW, "in cases that appear to be linked to lack of proper medical care and poor conditions," while two prisoners' legs have been amputated, "apparently because of lack of treatment for treatable wounds."
The detainees are individually interrogated by the intelligence service at the detention centers. Many are then transferred to the capital, Baghdad, to face charges.
Read more: ISIS, losing its grip on Mosul, frees prisoners from jails
Sarah Leah Whitson, Middle East director at HRW, warned that poor treatment of suspects could have the opposite effect of pushing people into the arms of extremist groups.
"The deplorable prison conditions in Qayyarah and Hammam al-Alil show that the Iraqi government is not providing the most basic detention standards or due process," she said in the report. "Iraqis should understand better than most the dangerous consequences of abusing detainees in cruel prison conditions."
Concerns raised by human rights groups as the battle for Mosul rages follow reports of torture and other mistreatment by Iraqi security forces while screening suspects during the campaign to liberate the western Iraqi city of Fallujah.