Iraqi Forces Continue to Battle ISIS in Fallujah Despite Calls of Liberation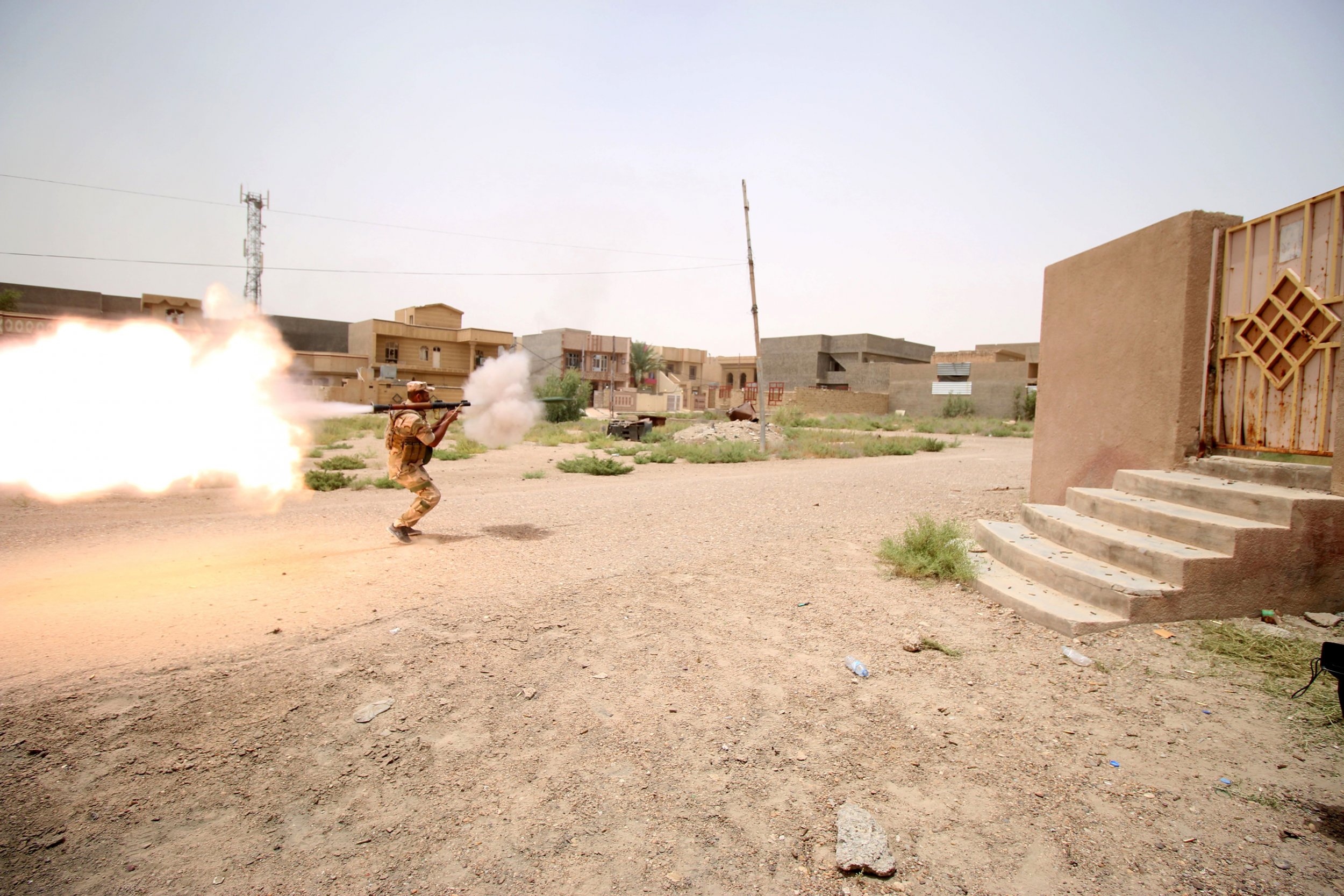 Iraqi forces are locked in ongoing battles with fighters from the Islamic State militant group (ISIS) in the western Iraqi city of Fallujah despite liberating most of the city from the group last week, an Iraqi commander said on Monday.
Brigadier General Haider al-Obeidi, speaking to the Associated Press, said that ISIS fighters remain camped in houses and buildings around the city. He said that Baghdad hopes to remove the group entirely from the city "in the coming few days."
The fighters remaining in the city are mostly foreign members of the radical Islamist group and therefore cannot blend in with the local Sunni Arab population, he said. Many ISIS members have attempted to flee the city by shaving their beards and their hair as the Iraqi advance on the city intensified.
The group has snipers and militants armed with rocket-propelled grenades left in the city, he added. Booby traps also remain a hazard for Iraqi forces, a typical tactic used by the radical Islamist group when fleeing a city, as in the Syrian-Kurdish city of Kobani or the western Iraqi city of Ramadi.
ISIS captured Fallujah in January 2014 in what was one of its first conquests before establishing its self-proclaimed caliphate across Iraq and Syria in June 2014. The progress made by the Iraqi forces in the city has led to one of the worst humanitarian crises to hit the country since the Iraq War.
Camps on the outskirts of the city are already filled to capacity with refugees who have fled ISIS but as Iraqi forces liberated more areas, civilians poured out of the city, adding to the increasing strain on Baghdad's resources.
"The operation is going well but the humanitarian situation is horrific," said Muhannad Haimour, a spokesman for Suhaib al-Rawi, the governor of Anbar, Iraq's largest province where Fallujah is located.
The Norwegian Refugee Council estimates that some 62,000 people have fled the city since the Iraqi operation began last month, with 30,000 fleeing on Friday alone as Iraqi forces captured the city's central government building. Iraqi forces raised the flag over the building, with Iraqi Prime Minister Haider al-Abadi stating that the city had essentially been liberated from the group.
While the clashes are continuing in the city, the total liberation of the city could be just days away, prying back a city used by the group as a control center in close proximity to the Iraqi capital, just 64 kilometers to the east.