Iraq Will Give Money to Anyone Who Can Find the Missing Indians Kidnapped by ISIS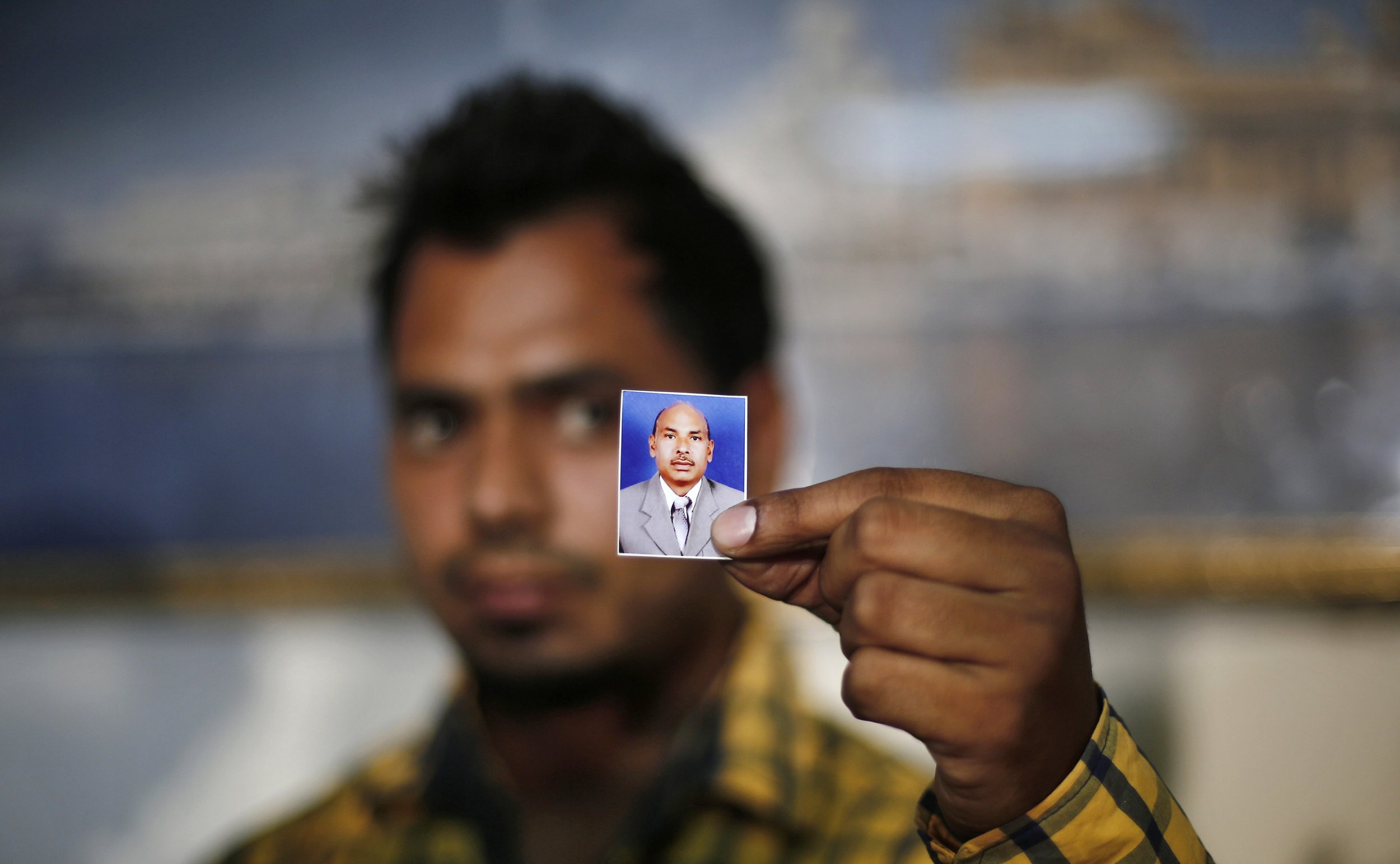 Updated | Iraq has announced it's offering financial rewards for information regarding the whereabouts of dozens of Indian citizens believed to have been kidnapped by the Islamic State militant group (ISIS) in 2014.
Iraqi Foreign Minister Ibrahim al-Jaafari visited India Monday to discuss his country's efforts to find the 39 Indian construction workers with Indian Foreign Minister Sushma Swaraj. While Indian officials remained quiet about what exactly was said during the meeting, Jaafari said afterward that Iraq still had "no substantial information" as to the location or fate of the suspected ISIS captives, The Hindustan Times reported. As the final pockets of ISIS members are cleared in Iraq, Baghdad has apparently upped the ante by putting an undisclosed amount of money on the table for anyone who is able to find the missing Indians.
Related: U.S. ally Iraq turns to Russia for military support, oil deals and nation building
"There are financial incentives from the Iraqi government for people who help us to locate those Indians," Jaafari said after speaking with Swaraj, according to a tweet by New Delhi–based Asia News International that was later shared by Swaraj's official account. "We are trying to follow news gained through intelligence sources, and we consider that all the Indians are alive."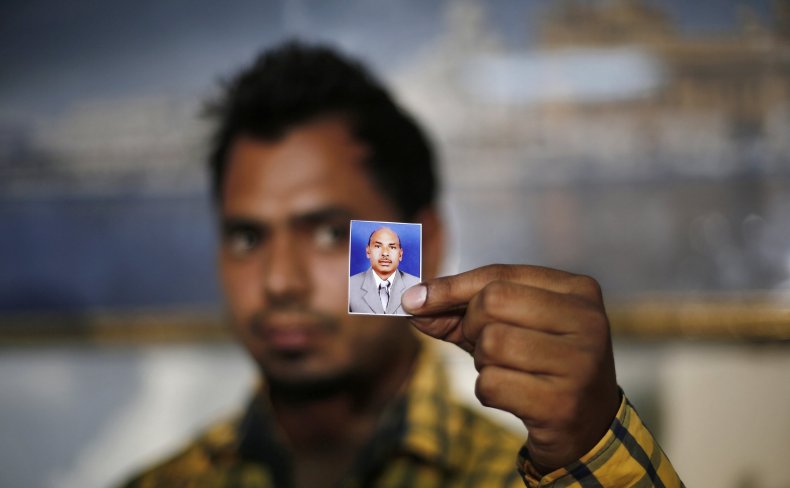 Swaraj last week brought up the possibility that the Indians were at the Badush prison, where ISIS slaughtered hundreds of Shiite Muslims during the group's lightning advance nationwide in 2014. The prison is situated west of Iraq's second city, Mosul, where the Indian laborers were reportedly abducted after ISIS overran the city that year. After Iraqi President Haider al-Abadi declared Iraqi forces and their allies had defeated ISIS in Mosul earlier this month, Swaraj said she sent Indian Minister of State for External Affairs Vijay Kumar Singh to the northern Kurdish Iraqi city of Erbil in order to investigate any leads, The Times of India reported.
While residual fighting near Badush reportedly restricted access to the restive region, Swaraj said she learned that the Indians had been transferred to do agricultural work before being sent to the prison, and that the Indians may have remained there. A follow-up report disputed this, citing a commander of Iraq's elite counterterror Golden Division, which played a crucial role in expelling ISIS.
"I have no information about the abducted Indians but there is nothing at the prison anymore," Brigadier General Abdul Amin al-Kazraji told The Hindustan Times.
In a statement sent to Newsweek, the Iraqi Foreign Ministry cited Jaafari as saying he appreciated the concern of the families of the missing and that Iraqi forces were actively searching for all missing citizens, be they Iraqi or Indian. He also warned against relying on inaccurate statements "issued by terrorist ISIS gangs" suggesting the Indians could be in Syria, calling it "fake news and the opposite of reality." The ministry did not disclose the amount of money being offered to those who are able to locate the captives.
Less than a month after the 39 Indian workers went missing in 2014, a separate group of Indian nurses was returned to India after being held captive by ISIS in the northern Iraqi city of Tikrit, NDTV reported.
This article was updated to include statements provided to Newsweek by the Foreign Ministry of Iraq.