Iraq Liberates Fallujah From ISIS, Commander Says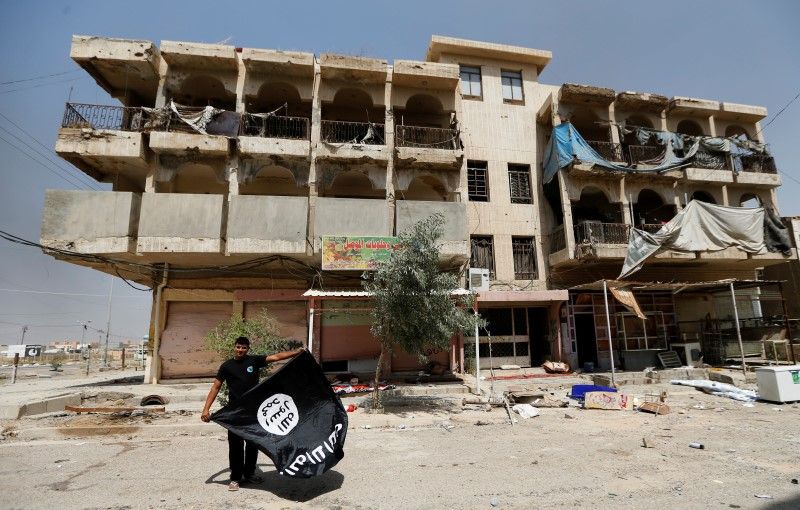 Iraqi forces recaptured the last district held by Islamic State militants (ISIS) in the city of Fallujah on Sunday, and the general commanding the operation declared the battle complete after nearly five weeks of fighting.
Prime Minister Haider al-Abadi claimed victory in Fallujah more than a week ago, but clashes continued inside the city west of Baghdad, including in its central Golan district.
The assault is part of a wider offensive by Iraqi forces against ISIS, which seized swathes of territory in the country in 2014. A U.S.-led coalition has been supporting the offensive, mostly in the form of air strikes.
"We announce from this place in central Golan district that it has been cleaned by the counter terrorism service, and we convey the good news to the Iraqi people that the battle of Fallujah is over," Lieutenant General Abdul Wahab al-Saidi told state TV.
Flanked by jubilant fighters, some waving Iraqi flags, Saidi said a few militants were still holding out in buildings. At least 1,800 ISIS fighters were killed in the operation to retake Fallujah and the rest had fled, he said.
The swift entry of Iraqi forces into central Fallujah last week surprised many who expected a drawn-out battle with ISIS for the bastion of Sunni insurgency, where some of the toughest fighting of the U.S. occupation took place after 2003.
The success of the Fallujah operation launched on May 23 gives fresh momentum to Iraqi forces in the campaign to retake Mosul—ISIS's de facto capital in Iraq and by far the largest city in their self-proclaimed caliphate.
Speaking from the newly recaptured Golan district, army Colonel Ahmed al-Saidi described seeing torn ISIS banners and discarded weapons. "Falluja has returned to us and Daesh's existence is becoming history," he said by telephone. "The next defeat of Daesh will be in Mosul."
Sabah al-Numani, a spokesman for the counter-terrorism forces that spearheaded the offensive told Reuters the insurgents had put up limited resistance in Fallujah and folded after some of their commanders abandoned the fight.
Iraqi forces were now working to dismantle bombs and booby-trapped houses, whilst pursuing militants who slipped out of the city from the northwest, Numani said.
Defence Minister Khalid al-Obeidi said on Twitter around 90 percent of Fallujah remained "safe and habitable," comparing that favorably with the cities of Ramadi and Sinjar, which were recaptured from ISIS but destroyed in the process.
Fighting to recapture the Iraqi city has forced more than 85,000 residents to flee to overwhelmed government-run camps. The United Nations says it has received allegations of abuse of civilians fleeing the city, including by members of Shi'ite armed groups supporting the offensive.
The militants seized Fallujah in January 2014, six months before they declared a "caliphate" over parts of Syria and Iraq.