Iraq Liberates Tal Afar From ISIS, Prime Minister Abadi Says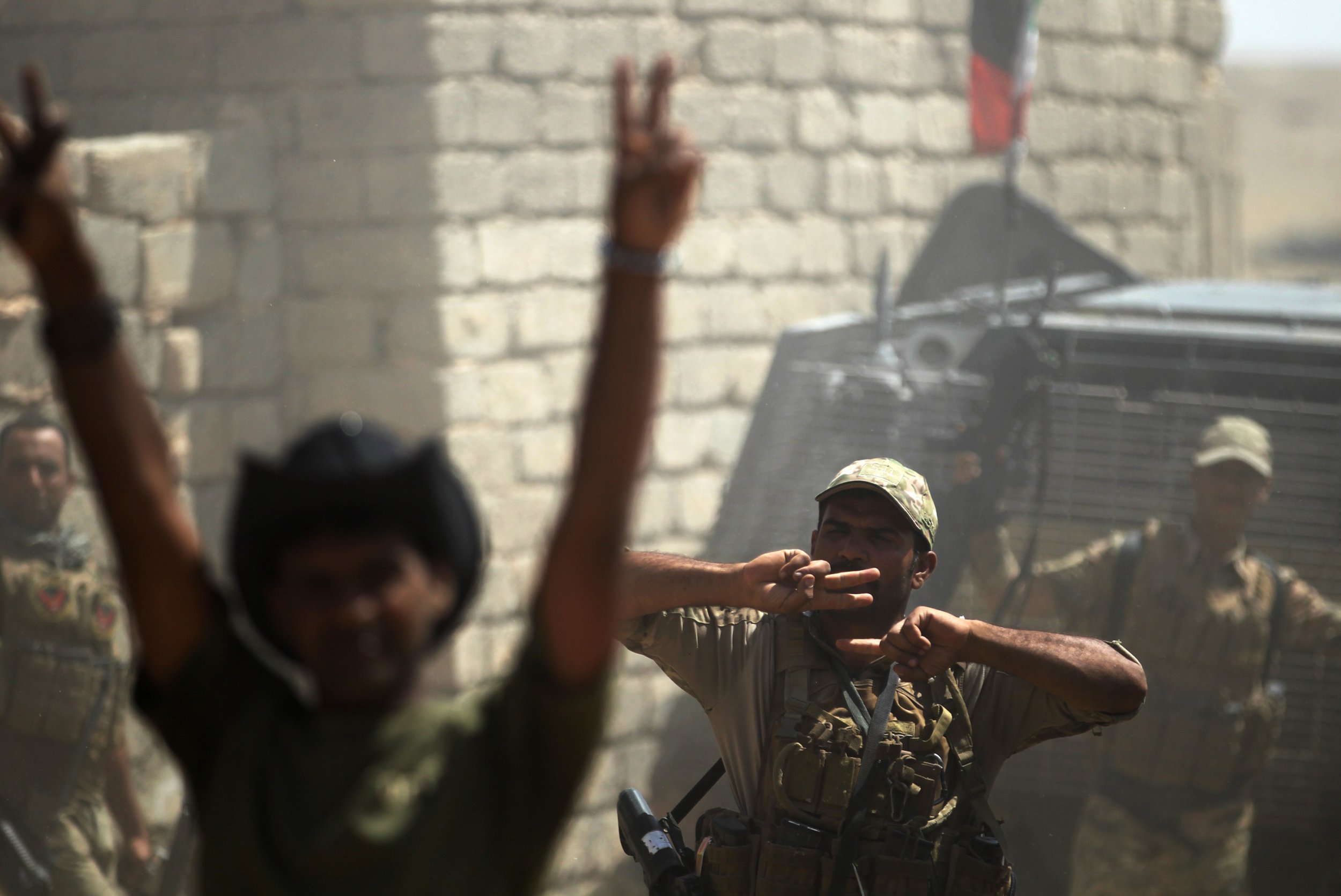 Iraqi Prime Minister Haider al-Abadi declared the town of Tal Afar liberated from the Islamic State militant group (ISIS) on Thursday after weeks of fighting.
The Iraqi leader said that Baghdad's forces have captured the whole of Nineveh Province.
"Our happiness is complete, victory has arrived and the province of Nineveh is now entirely in the hands of our forces," said a statement from Abadi's office. "We say to the Islamic State fighters: wherever you are, we are coming for you and you have no choice but to surrender or die."
Using an acronym for ISIS, Abadi said that Baghdad's troops "eliminated and smashed Daesh terrorists" in the district of Al-Ayadia, 10 kilometers northwest of the center of Tal Afar.
In Mosul, Iraqi forces declared the liberation of the city before fighting had completely ceased. The same may be true in Tal Afar, with the threat of ISIS fighters launching counter-attacks--as they have done in other population centres it has lost—still a possibility.
The only city now in ISIS's control in Iraq is Hawija, located 300 kilometers north of Baghdad. It also controls some of the border areas near Syria, which it has used to transport fighters and resources between the two countries.
Tal Afar served as a vital center for the group on the route to Syria, where it organized movement across the border.
Nineveh Province was the jihadist group's first capture after it took control of parts of Fallujah in January 2014. It swept across northern Iraq in mid-2014, seizing large tracts of territory, particularly the northern city of Mosul.
Its leader Abu Bakr al-Baghdadi declared the creation of its self-proclaimed caliphate from the pulpit of the Grand Al-Nuri Mosque in Mosul in July 2014.
Since then, the group has battled to hold on to the territory it captured. But Iraqi forces, dominated by Shiite forces and aided by U.S.-led coalition air power, have wrestled almost every population center from the group's fighters—first the central city of Tikrit, followed by the western cities of Ramadi and Fallujah, and then Mosul after a protracted nine-month campaign to liberate the city.