Iraq Praises Iran's Help in Fight Against ISIS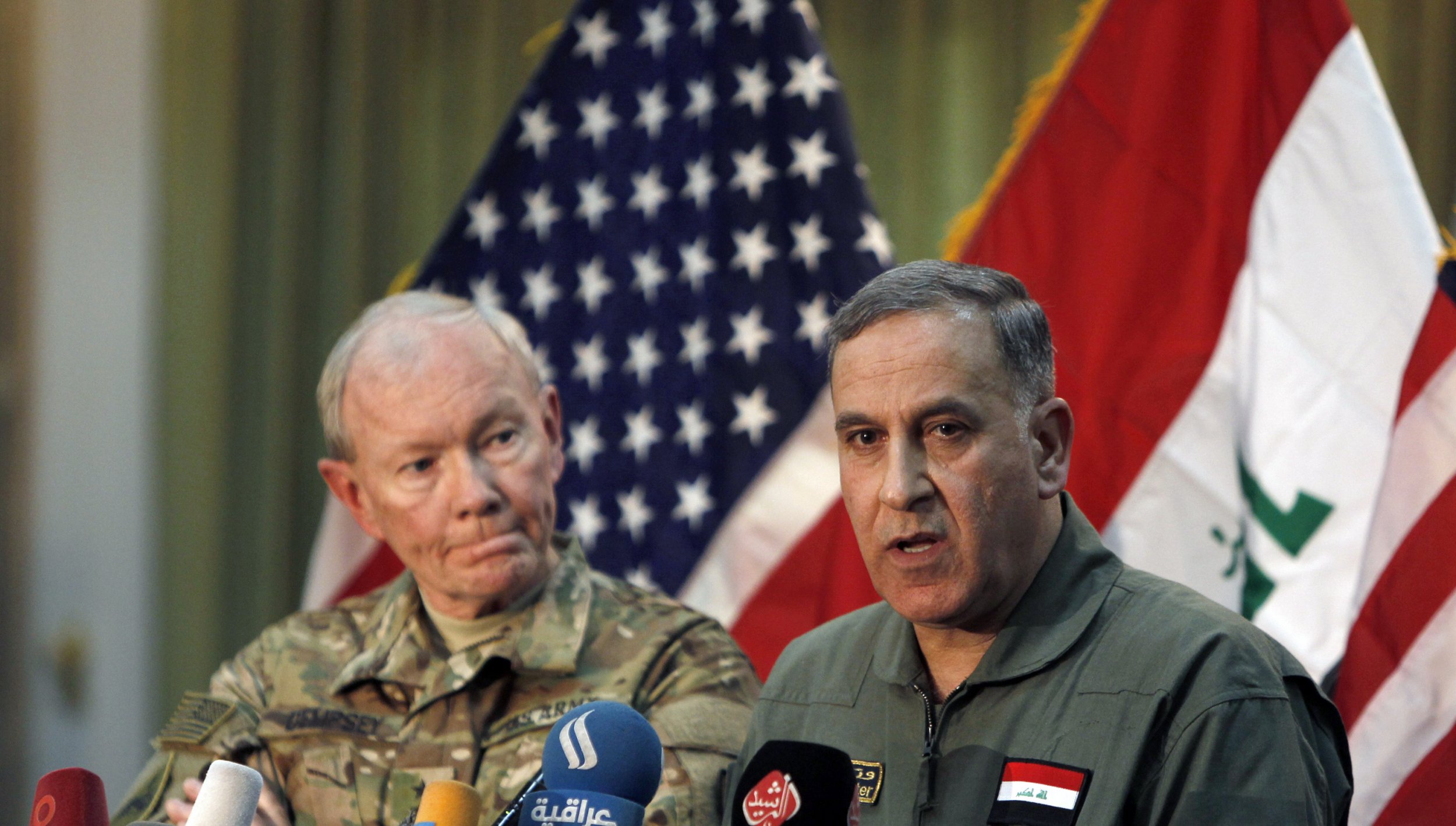 Iraq's minister of defense on Monday praised Iran's contributions in the battle against the Islamic State (ISIS), according to the Associated Press. Iran's role has been "very positive," Minister Khalid al-Obeidi said at a news conference in Baghdad.
Although Iran and the United States have been at odds, al-Obeidi said the dueling nations' influence in Iraq's fight against ISIS has been "balanced."
"The situation is acceptable to us," al-Obeidi told reporters. "We are in a state of war." His comments were translated by an interpreter, the AP noted.
The AP estimates ISIS controls a third of Iraq and Syria, posing a major challenge to the Iraqi forces they are combating. Recently, ISIS fighters attempted an attack on the Anbar Air Base in Iraq. The base is home to more than 300 U.S. Marines and is used to train Iraqi fighters. The fighters were able to repel the attack and a handful of terrorists were killed in the process.
U.S. General Martin Dempsey also attended the conference, and discussed the care with which the airstrikes are planned in an effort to avoid civilian deaths. The U.S. has led a number of airstrikes against the Islamic State; the exact number of terrorists and civilians the strikes have killed hasn't been released.