Iraqi Refugee Accused of Planning to Bomb Houston Malls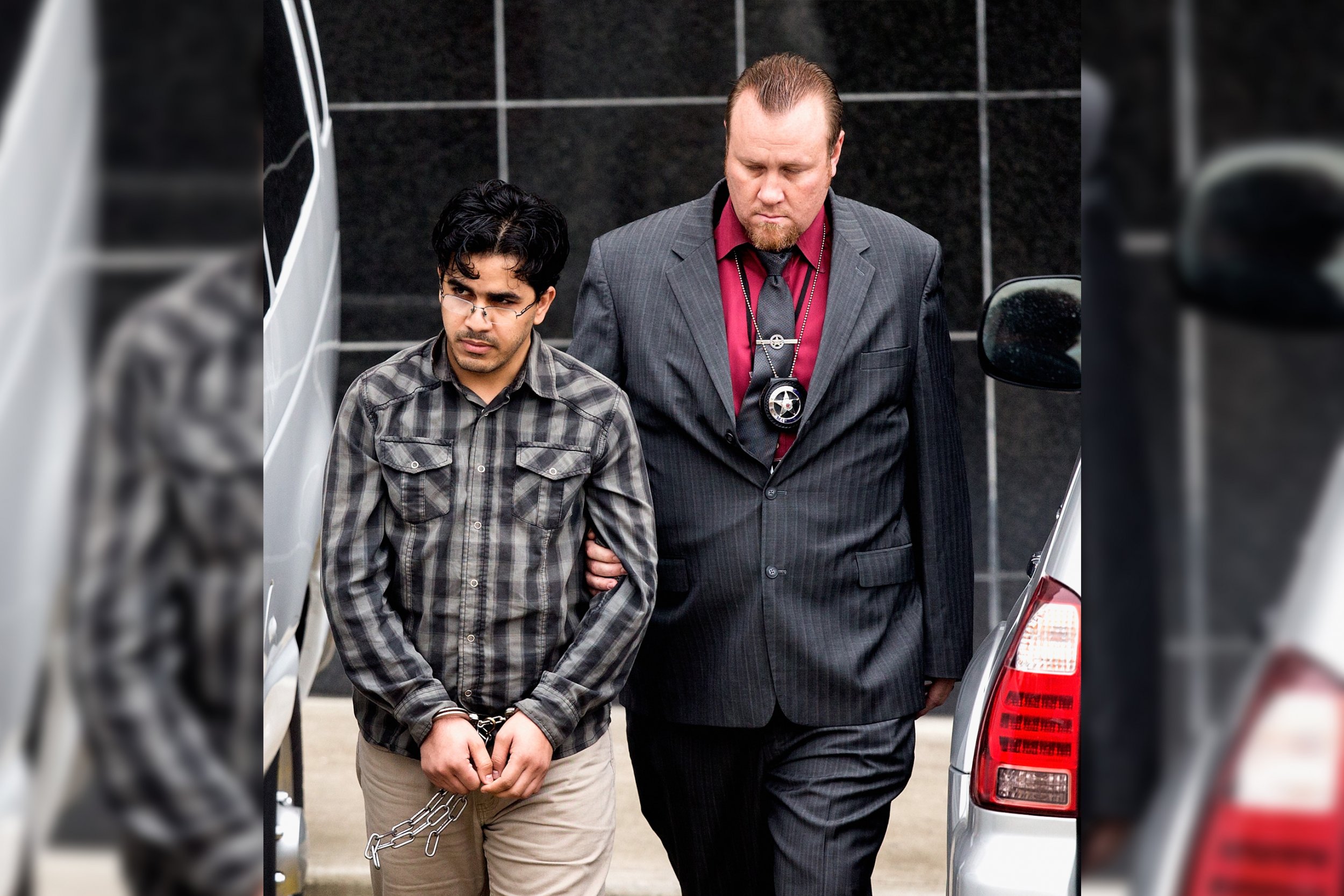 An Iraqi refugee living in Texas has been accused by the Department of Homeland Security of trying to help the Islamic State militant group (ISIS or ISIL) by planting bombs at two Houston malls and learning how to make electronic transmitters capable of detonating the improvised explosives.
Omar Faraj Saeed Al Hardan is facing three charges after authorities arrested and indicted him last week, including attempting to provide support to a designated terrorist organization. The 24-year-old emigrated from Iraq to Houston in 2009 and later became a legal permanent resident.
According to testimony from Department of Homeland Security Special Agent Herman Wittliff, Al Hardan planned to leave explosives in trash cans in Houston's Galleria and Sharpstown malls and detonate them remotely.
Al Hardan purchased electronic components that are used to remotely detonate explosives, according to Wittliff, and practiced by blowing up model cars in his apartment. During a search of his apartment last week, agents reportedly found a collection of cellphones, which they presume were to be used to detonate devices, as well as an ISIS flag.
Al Hardan pleaded not guilty to all three charges on Wednesday. The district judge denied him bail, ruling that he is a flight risk.
Federal authorities began watching Al Hardan in April 2014, according to the Houston Chronicle. Between April 2013 and October 2014, investigators say he was communicating via Facebook messenger with a California man who traveled to Syria to fight with the Al-Qaeda-linked Nusra Front militia. That man, 23-year-old Aws Mohammed Younis Al-Jayab, is suspected of having participated in three executions while in Syria.
Al-Jayab was arrested in California last week and now faces charges related to fighting alongside militant groups, including Sunni insurgent group Ansar al-Islam, and lying about it to immigration authorities. "While he represented a potential safety threat," U.S. Attorney Benjamin Wagner said in a statement, "there is no indication that he planned any acts of terrorism in this country."
In June 2014, according to Wittliff's testimony, Al Hardan met with an individual referred to as a "confidential informant" working with federal authorities and discussed "jihad and fighting alongside ISIL." Al Hardan allegedly said things like "I want to blow myself up" and "I am against America." The two met 17 times in the Houston area, according to CBS affiliate station KHOU.
In an October conversation between Al Hardan and his wife, he allegedly said: "Once I get the passport, I will leave America. I will leave. I will make a widow of you. I will go to Syria. I am not wacko. I am not wacko. I am speaking the truth. I want to blow myself up. I want to blow myself up.…I am against America." Prosecutors did not explain how authorities obtained the recording.
And in November, according to Wittliff, Al Hardan received training in using an AK-47 assault rifle from a confidential informant on a farm outside Houston.
Al Hardan's court-appointed attorney said that there was nothing illegal about Al Hardan possessing the cellphones and electronic components, or receiving firearms training. He also alleged that the recorded conversation between him and his wife could have been a domestic argument, the Associated Press reported.
If convicted, Al Hardan faces up to 25 years in prison.
Texas Governor Greg Abbott, who joined many U.S. governors last year in releasing a statement that his state would not accept Syrian refugees, took the opportunity of the dual arrests to denounce the Obama administration's refugee policies.
"This is precisely why I called for a halt to refugees entering the U.S. from countries substantially controlled by terrorists," he said. "I once again urge the president to halt the resettlement of these refugees in the United States until there is an effective vetting process that will ensure refugees do not compromise the safety of Americans and Texans."