U.S. Commander Doesn't 'Foresee' Big Iraq, Syria Troop Hike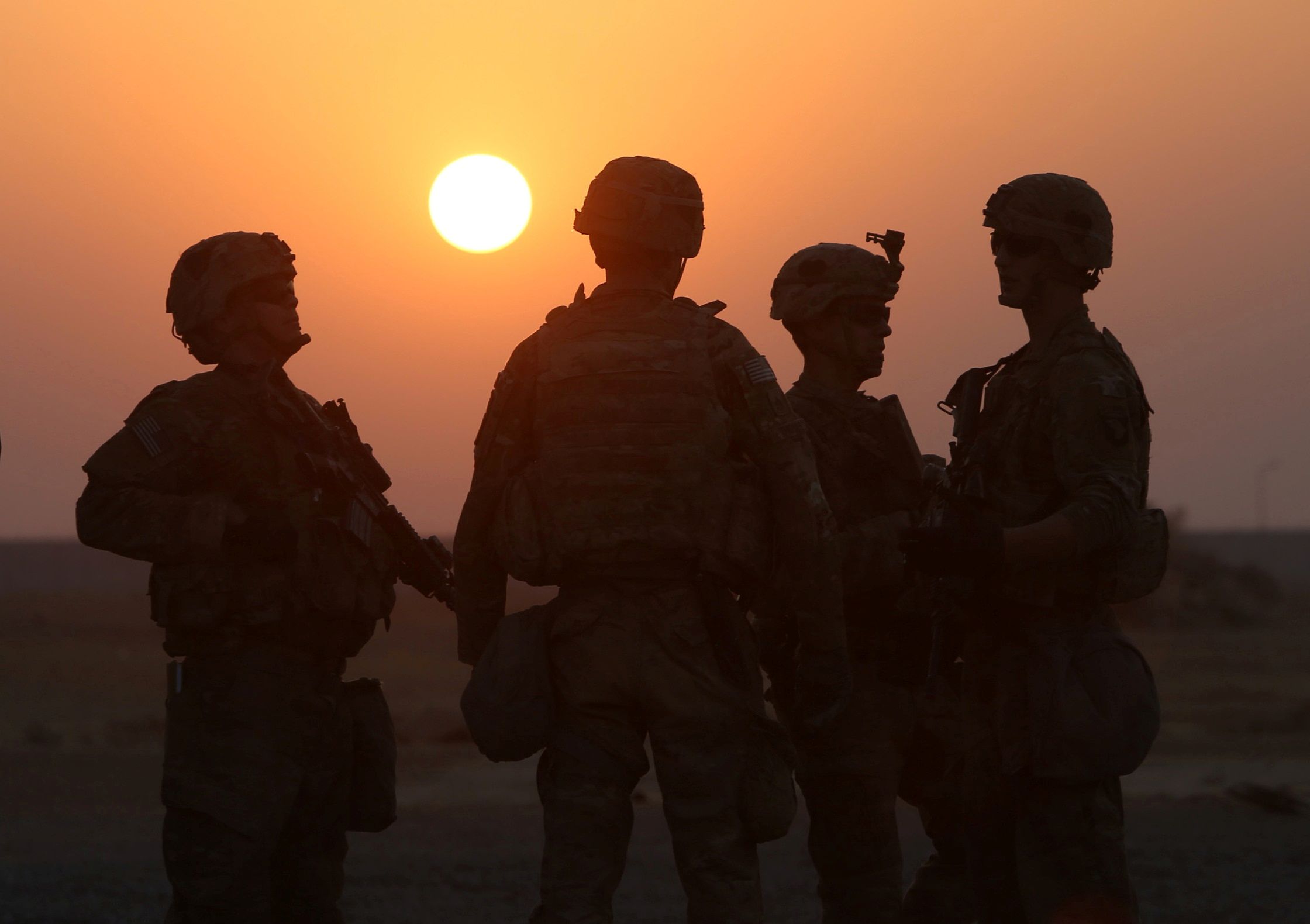 The top U.S. commander in Iraq on Wednesday downplayed the chances that the United States would deploy a large number of additional coalition forces to battle Islamic State, even as President Donald Trump weighs options to speed the campaign.
Army Lieutenant General Stephen Townsend also appeared to deliver a robust defense of Kurdish fighters that have been America's strongest allies on the ground in Syria and signaled some role for them in an upcoming offensive for the city of Raqqa, even though Turkey has expressed concerns that they pose a threat.
Townsend declined to openly discuss his recommendations for accelerating the fight against Islamic State but his comments represent one of the strongest signals yet that the U.S. military will not advocate any fundamental shift in a key strategy that relies on local ground forces.
The United States now fields less than 6,000 troops in both Iraq and Syria, a far cry from a peak of about 170,000 to Iraq under President George W. Bush.
"I don't foresee us bringing in large numbers of coalition troops, mainly because what we're doing is, in fact, working," Townsend told a Pentagon news briefing, speaking via video conference from Baghdad.
"But in that event that we bring in any additional troops, we'll work that with our local partners, both here in Iraq and Syria, to make sure that they understand the reasons why we're doing that and to get their buy-in of that."
Trump has made defeating Islamic State - which has claimed responsibility for attacks on American soil, in Europe and elsewhere - one of the key themes of his presidency, and his administration received a draft Pentagon plan on Monday to accelerate the campaign.
Details of that plan have not been disclosed, but Townsend said he still believed that fighting "by, with and through our local partners" was succeeding.
"That is still the right way to go. It is working and our local partners are fully invested, they are leading the fight," he said.
YPG Role in Raqqa
Trump's push against Islamic State in Syria could soon present him with an unenviable choice of potentially alienating NATO ally Turkey by relying on the U.S.-backed Syrian Democratic Forces, which in addition to Arabs includes Kurdish YPG fighters who Turkey considers a threat.
Turkey is strongly opposed to YPG involvement in the operation to liberate Raqqa, not only because it sees the force as an extension of the PKK militant group, but also because it says Raqqa is an Arab-dominated city.
Townsend, however, stressed they would have some role in the campaign.
"There are going to be Kurds assaulting Raqqa for sure. The number, the size of them, and how many Kurdish units are participating in that, I can't really say right now," he said.
Townsend also delivered a robust defense of the YPG fighters who receive U.S. support, saying he had seen no evidence linking them to attacks on Turkey from Northern Syria in the past two years.
"I've talked to their leaders and we've watched them operate and they continually reassure us that they have no desire to attack Turkey, that they are not a threat to Turkey, in fact that they desire to have a good working relationship with Turkey," Townsend said.