Photos: Persecuted Yazidis Descend Death Mountain and Flee Islamic State Terror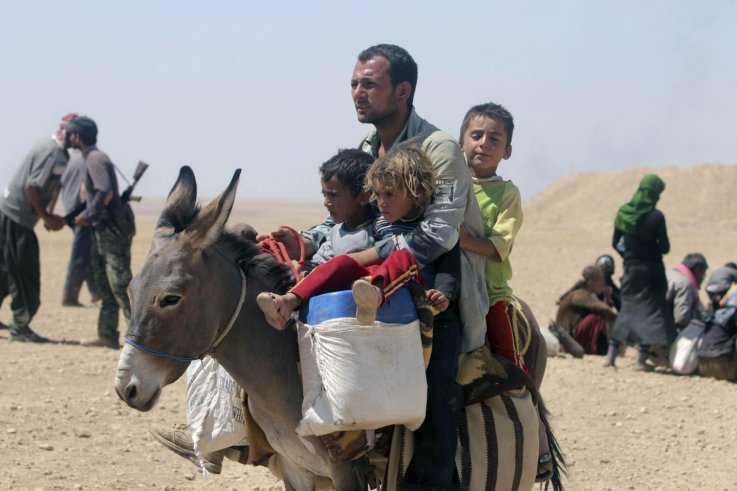 After taking refuge at the top of mountain and becoming stranded for days without food, water or medical supplies, some members of Iraq's Yazidi religous minority group have been rescued and are making their way towards the Syrian border. Fleeing violence from Islamic State (IS) fighters, around 40,000 Yazidis — a majority Kurdish-speaking religion that combines elements of Christianity, Islam and ancient Persian faith Zoroastrianism — were forced onto Mount Sinjar, or "death mountain", and soon became starved and dehydrated.
IS fighters ordered the tens of thousands of Yazidis to convert to Islam, pay a fine or face execution and have offered similar ultimatums to Christians and other religious minorities in the country. Previously known as ISIS (Islamic State of Iraq and Syria) the extremist militant group is wreaking havoc across Iraq and considers Yazidis to be "devil worshippers".
Some families were torn apart amidst the panic and fear of trying to escape and are now combing refugee camps for lost parents, siblings and children, ABC News reports.