Iraqi Antiques Stolen During 2003 Invasion to be Returned to Baghdad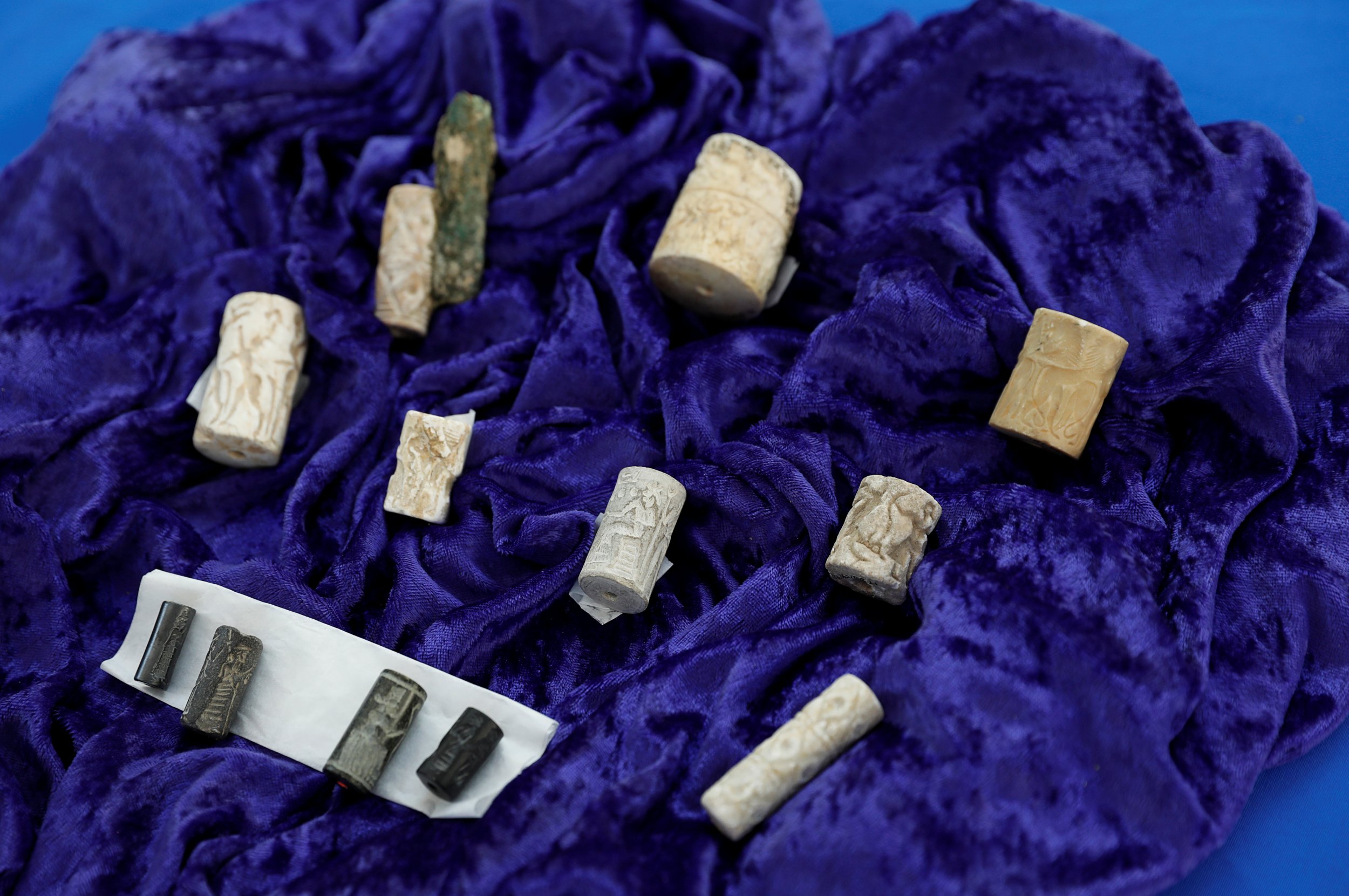 A collection of 5,000-year-old antiques looted from Iraq during the 2003 invasion will be returned to the country, the British Museum announced Thursday.
Although the pieces had no records indicating where they came from, "museum experts could literally read their origin," The Guardian reported. Inscriptions on the artifacts enabled experts to identify the origin of the pieces.
"Uniquely we could trace them not just to the site but to within inches of where they were stolen from," said St John Simpson, the assistant keeper at the British Museum's Middle East department. "This is a very happy outcome. Nothing like this has happened for a very, very long time if ever."
Three of the eight artifacts being returned came from the Eninnu temple in southern Iraq's ancient city of Girsu. The historic location, known today as Tello, is one of the earth's oldest known cities.
Newsweek subscription offers >
"Their identification was made easier by the fact that Tello is one of the excavation sites where the British Museum has been training Iraqi archaeologists since 2016," news outlet Agence France-Presse reported.
The antiques, which include carved seal stones, a white gypsum mace-head and an amulet pendant, will be given to Iraqi Ambassador Salih Husain Ali in a formal ceremony at the British Museum on Friday.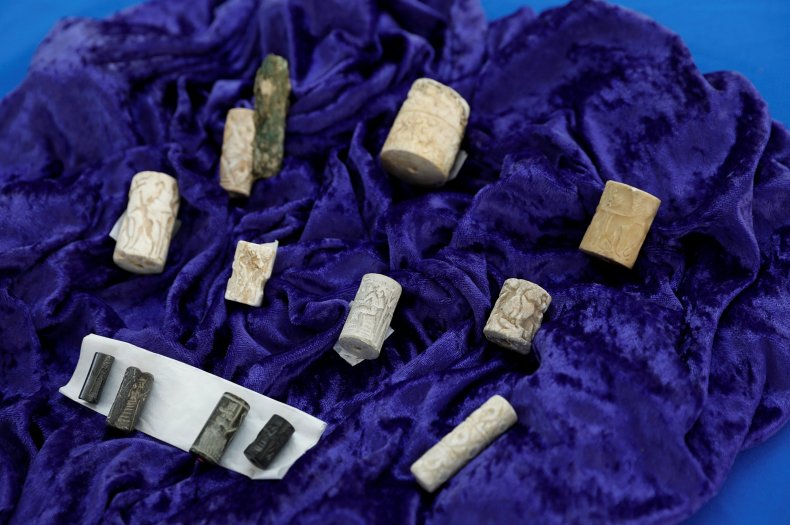 Ali applauded the efforts of museum staff to identify the recovered items.
Newsweek subscription offers >
"Such collaboration between Iraq and the United Kingdom is vital for the preservation and the protection of the Iraqi heritage," the ambassador said. "The protection of antiquities is an international responsibility and in Iraq we aspire to the global cooperation to protect the heritage of Iraq and to restore its looted objects."
The Metropolitan police seized the items from a London dealer in 2003, but the pieces remained in police storage until earlier this year.
Approximately 15,000 antiques were looted from the National Museum of Iraq during the 2003 U.S.-led invasion.
Museum staff and western academics lamented that U.S. troops had not protected the artifacts from destruction as America toppled Saddam Hussein and took over Baghdad.
"The Americans were supposed to protect the museum. If they had just one tank and two soldiers nothing like this would have happened," the museum's deputy director, Nabhal Amin, said to Reuters in 2003. "I hold the American troops responsible for what happened to this museum."
About 7,000 of the plundered artifacts have been found. The National Museum of Iraq was reopened in 2015 after being closed for 12 years.
Iraqi Antiques Stolen During 2003 Invasion to be Returned to Baghdad | World