Iraqi Forces Capture Fallujah Government Building From ISIS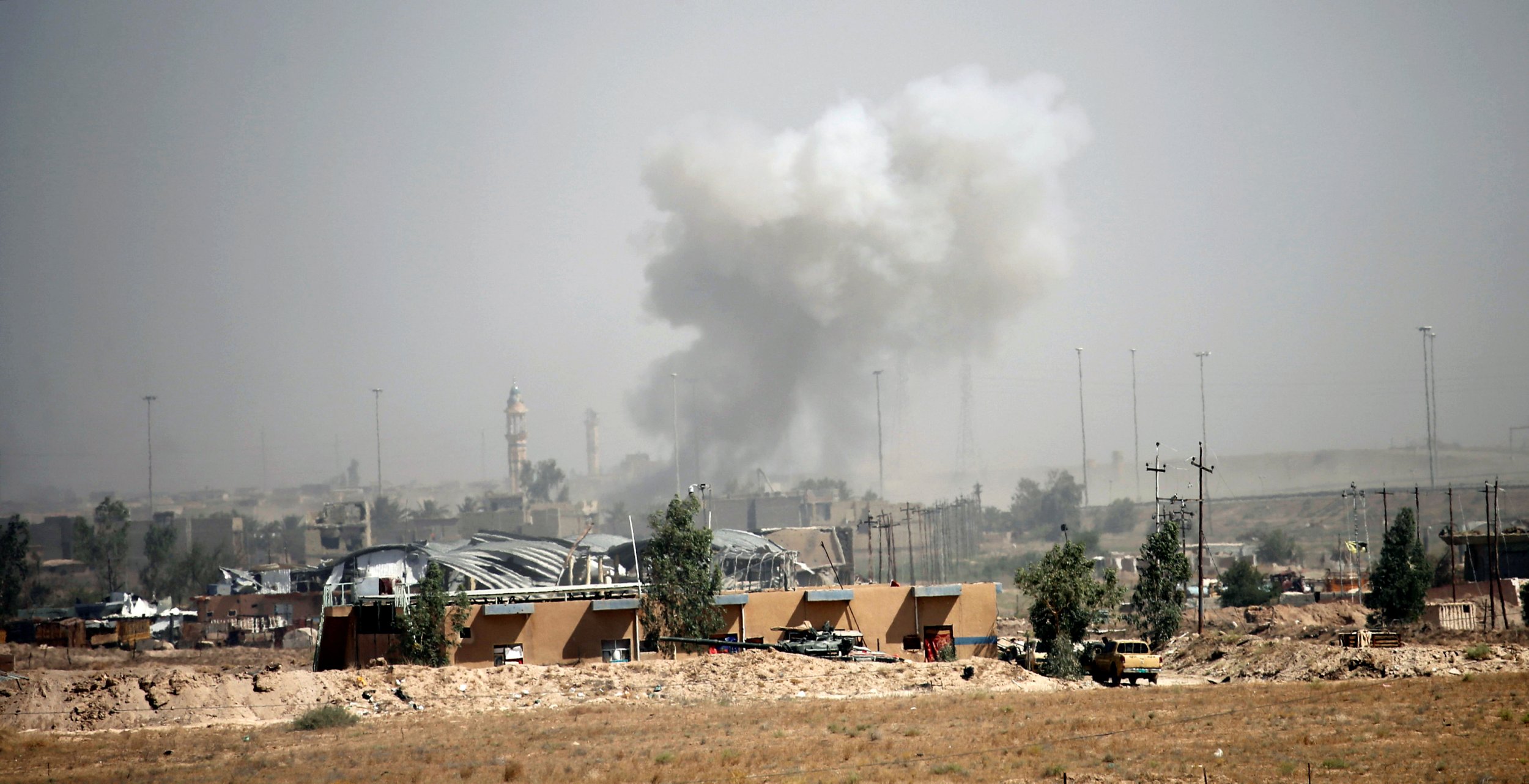 Iraqi forces recaptured the municipal building in Fallujah from militant group Islamic State (ISIS), state television said on Friday, nearly four weeks after the offensive to retake the city, an hour's drive west of Baghdad, began.
The ultra-hardline militants still control a significant portion of the city, where the conflict has forced the evacuation of most residents and many streets and houses remain mined with explosives.
A military statement said the federal police had raised the Iraqi flag above the government building and were continuing to pursue the insurgents, who continued to hold other areas.
The police were advancing along Baghdad Street, the main east-west road running through the city, and counter-terrorism forces had surrounded Falluja hospital, the statement said.
Those forces, along with the army, Shi'ite Muslim militias, Sunni tribal fighters and U.S.-led coalition air strikes, launched a major operation on May 23 to retake Fallujah, an historic bastion of the Sunni insurgency against U.S. forces that toppled dictator Saddam Hussein, a Sunni, in 2003, and the Shi'ite-led governments that followed.
The city is seen as a launchpad for Islamic State bombings in the capital, making the offensive a crucial part of the government's campaign to improve security. U.S. allies would prefer to concentrate on Islamic State-held Mosul, Iraq's second largest city in the far north.