Iraqi Forces Kill 74 ISIS Fighters in Kirkuk, Ending Three-Day Assault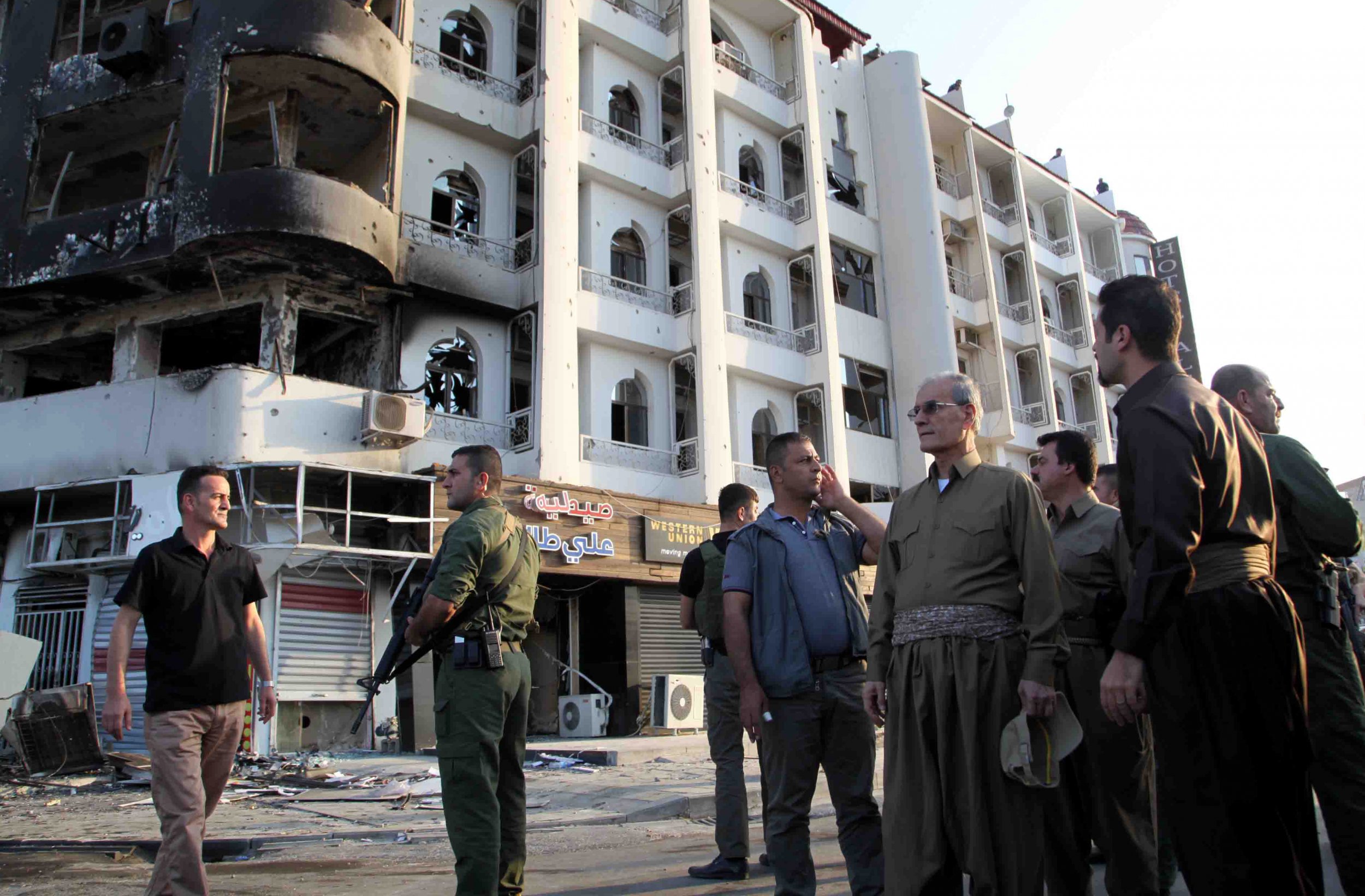 Iraqi security forces have defeated the Islamic State militant group (ISIS) in the northern city of Kirkuk, ending a three-day assault and killing at least 74 jihadis, the provincial governor said Monday.
"The attack is over and life has returned to normal," Najm al-Din Karim, the governor of Kirkuk province, told AFP news agency.
"The security forces have killed more than 74 Daesh terrorists and detained several others, including their leader," he added, using the Arabic acronym for the group, as Iraqi and Kurdish forces continued their assault on ISIS forces with the aim of recapturing Mosul, Iraq's second-largest city.
The attack in Kirkuk, an oil-rich city located 100 miles southeast of Mosul, was initiated Friday by sleeper cells who joined forces with infiltrating ISIS fighters. They captured several buildings and engaged in gun battles with Iraqi forces, who eventually defeated them. The assault left 46 people dead, including members of the Iraqi security forces.
The leader of the ISIS cell—who Iraqi authorities are yet to identify—confessed that 100 ISIS fighters were involved in the assault, according to Karim.
Tens of thousands of Iraqi and Kurdish forces are taking part in the offensive to retake Mosul, besieging the city from the north, the east, and the south. The operation has now advanced to within five miles of Mosul, with the help of both Shia militias and Sunni tribal fighters. It is also supported by the U.S.-led coalition in the form of airstrikes and military advisers.
As ISIS's stronghold in Iraq, Mosul is symbolically and strategically important to the radical Islamist group. It is where the group's self-declared caliph, Abu Bakr al-Baghdadi, gave his first sermon as its leader.
Mosul is also the largest area ISIS has captured to date, a hub for the group's operations and a lucrative center for revenue streams derived from the population of more than 1 million.