Iraqi Forces Launch Offensive Against ISIS in Anbar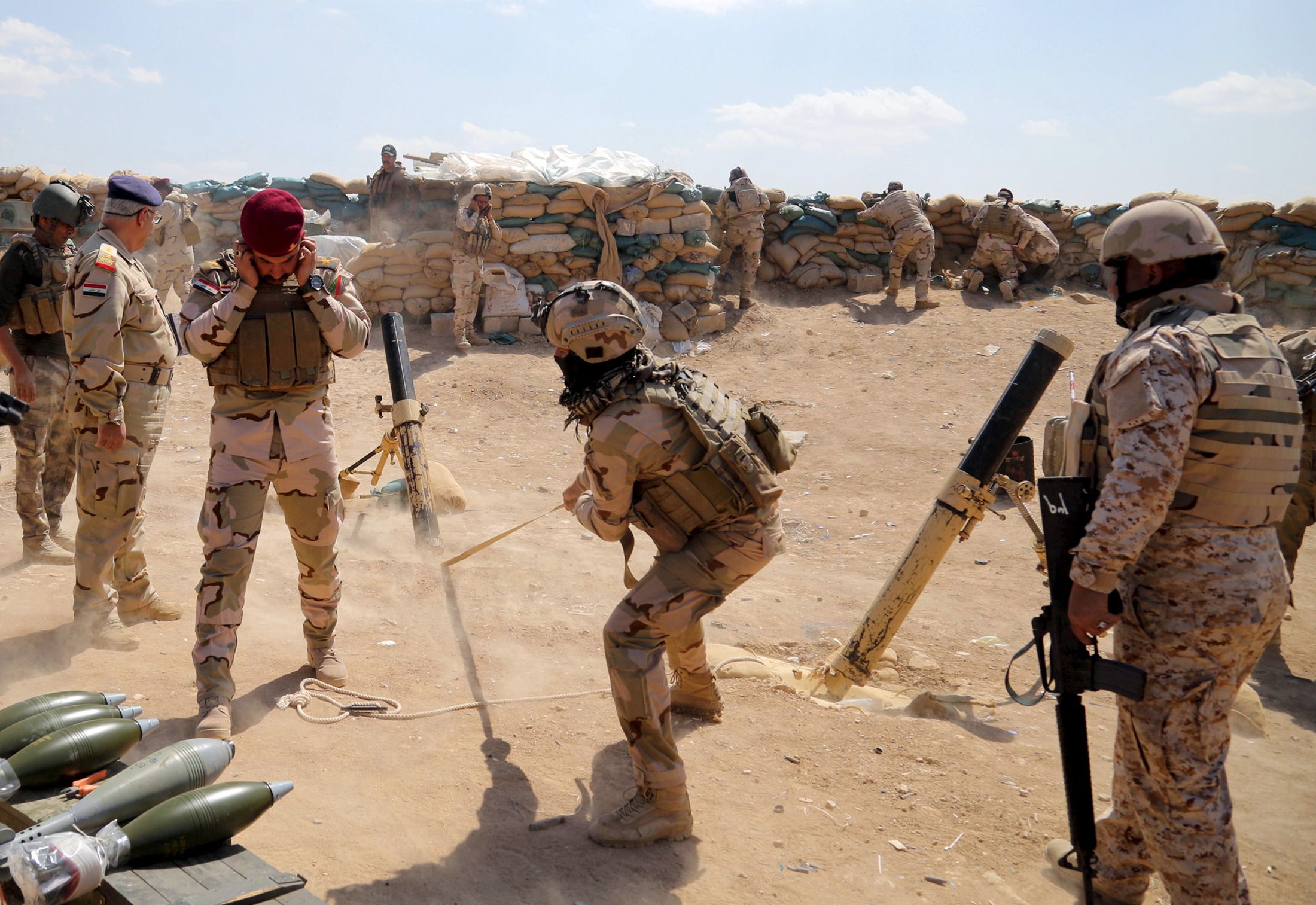 BAGHDAD (Reuters) - Iraqi security forces launched a counter-attack on Islamic State in the western province of Anbar on Monday, seeking to reverse an early setback in a new campaign to recapture the country's Sunni heartland.
Prime Minister Haider al-Abadi announced the new Anbar offensive last week, but Islamic State (IS) then overran two districts on the northern outskirts of the provincial capital Ramadi.
A policeman in one of those districts, Albu Faraj, said security forces had recaptured around 40 percent of it on Monday, but were facing stiff resistance from the militants.
"Today, Anbar province, and specifically Ramadi, is subject to the most aggressive attack in more than a year," Anbar governor Suhaib al-Rawi told al-Hadath television channel late on Monday.
"We need additional forces because the battle in Anbar is fierce and IS is using all different kinds of weapons."
Islamic State has reinforced its ranks with fighters from elsewhere in the province and planted bombs to hinder the advance, said Anbar provincial council member, Athal al-Fahdawi.
The new offensive in Anbar was supposed to build on a victory in the city of Tikrit, which Iraqi forces, including Shi'ite paramilitaries, retook this month, but the militants have struck back elsewhere, including at the country's largest refinery in Baiji.
A provincial official said the militants were attacking Baiji to divert attention away from Anbar.
"Their key focus is not Baiji; the prime target is Anbar," said Khazaal Hammad. "There is a big battle in Anbar, so IS is trying to distract them."
Large parts of Anbar had slipped from the government's grasp even before Islamic State overran the northern city of Mosul last June and proclaimed a caliphate straddling the border between Iraq and Syria.
Security forces and Shi'ite paramilitaries have since regained some ground in Iraq, although core Sunni territories remain under Islamic State control, including Anbar and the northern province of Nineveh.