Iraqi Forces Liberate Half of Eastern Mosul as ISIS Civilian Executions Continue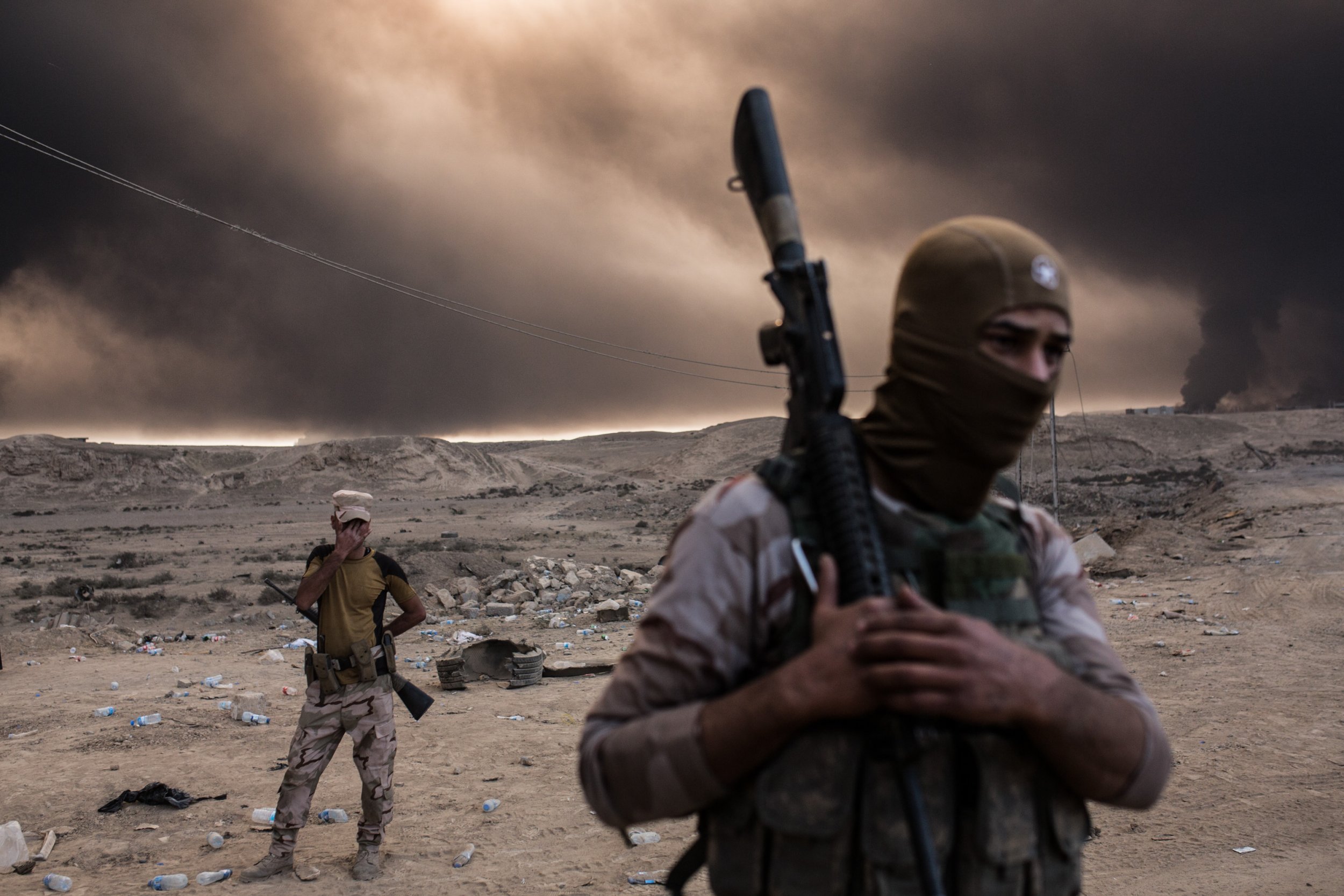 Iraqi forces have liberated more than half of eastern Mosul from the Islamic State militant group (ISIS) four weeks into the battle to recapture the northern Iraqi city, the Iraqi interior ministry spokesman said Tuesday.
"More than half of this [eastern] side has been liberated," Saad Maan said in a televised news conference. The eastern side of Mosul, divided in two by the Tigris river, has seen Iraqi special forces fighting ISIS militants in more than 10 neighborhoods out of approximately 50 in the area.
A coalition of Iraqi security forces, Kurdish peshmerga, Sunni tribesmen and Shiite militias is battling the group on all sides of the city as Iraqi Prime Minister Haider al-Abadi seeks to achieve his pledge of defeating the group in the country by the end of the year. But ISIS has slowed the offensive with mortar fire, sniper fire, booby traps and suicide car bombs.
Baghdad's elite security forces have made the fastest progress in the campaign, reaching the eastern front, entering the city and engaging in street battles with the extremist group.
Maan's announcement comes amid reports of further ISIS executions of civilians inside the city, the largest city that the group has captured to date, after the U.N. said last week that ISIS shot dead more than 60 people and hung their bodies from poles in the city.
The group summarily killed 21 civilians inside the city on suspicion of collaborating with advancing coalition forces, a medical source told Reuters.
Reports of ISIS executions have demonstrated how the jihadist group has succeeded in maintaining its grip on civilian life inside the city despite the thousands of troops fighting on Mosul's outskirts.