Iraqi Forces Recapture Destroyed 'Jonah's Tomb' From ISIS in Mosul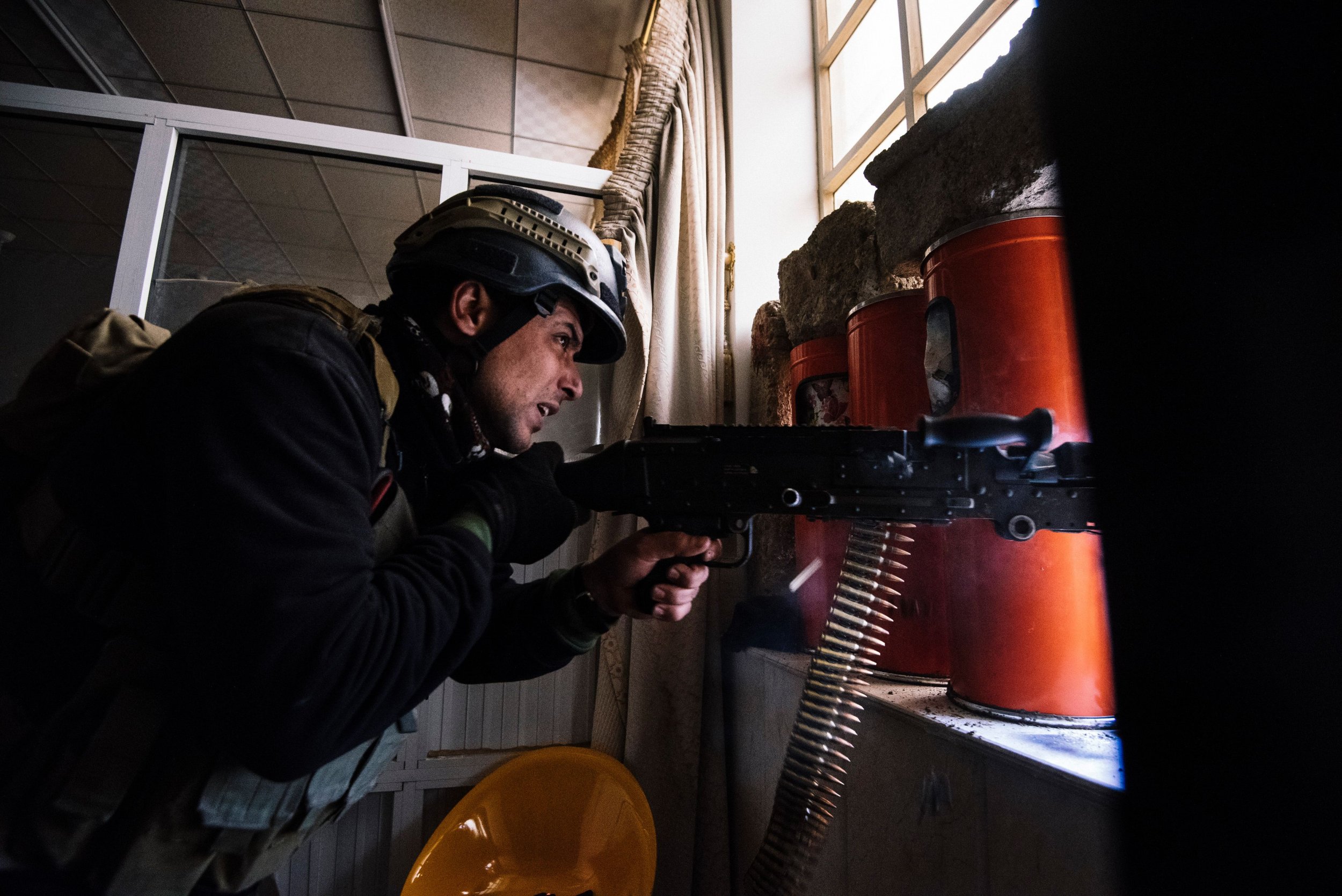 Iraqi forces recaptured the area holding a famous shrine in the northern city of Mosul on Monday, according to officials, in the continued battle against the Islamic State militant group (ISIS).
"We retook control of Nabi Yunus area...raised the Iraqi flag above the tomb," Sabah al-Noman, spokesman for the Iraqi Counter-Terrorism Service leading the military offensive on Mosul, told AFP news agency.
The Nabi Yunus shrine was constructed on the reported burial site of a prophet known as Jonah in the Bible and Yunus in the Koran. It was a site popular with pilgrims.
In July 2014, a month after capturing the city in their sweep across northern Iraq, ISIS fighters stopped people from praying at the Nimrud shrine. They then rigged the complex with explosives and leveled the building in front of a large crowd, an official from the Sunni endowment, a body that oversees Sunni religious affairs in Iraq, told AFP news agency at the time.
This is not the first destruction of its kind. The radical Islamist group has destroyed or several damaged several key shrines and ancient areas in northern Iraq, such as landmarks in the Assyrian city of Nimrud.
ISIS continues to lose territory to opposing forces within its self-declared caliphate in both Iraq and Syria. But it retains control of the Syrian city of Raqqa, its de-facto capital, and Mosul. The cities remain the group's two largest captures.
A coalition of Iraqi ground forces, backed by the airpower of the U.S.-led coalition, launched an offensive on the city in October. However, ISIS snipers, suicide bombs and booby traps have slowed the operation.
Iraqi forces have said they are nearly in full control of eastern Mosul, and in a significant development have recaptured Mosul University, but much of the city remains under the control of ISIS.
Baghdad's special forces are fighting ISIS in the eastern neighborhoods of Shurta and Andalus, the two remaining districts that remain between government forces and the Tigris River, which divides the city.
On Monday, the United Nations said that the operation to liberate Iraq's second-largest city had rendered 148,000 people homeless. The global body estimates that almost three-quarters of a million people remain inside the city, trapped by both ISIS and the ongoing conflict.