Iraqi Insurgents Making Deadly Comeback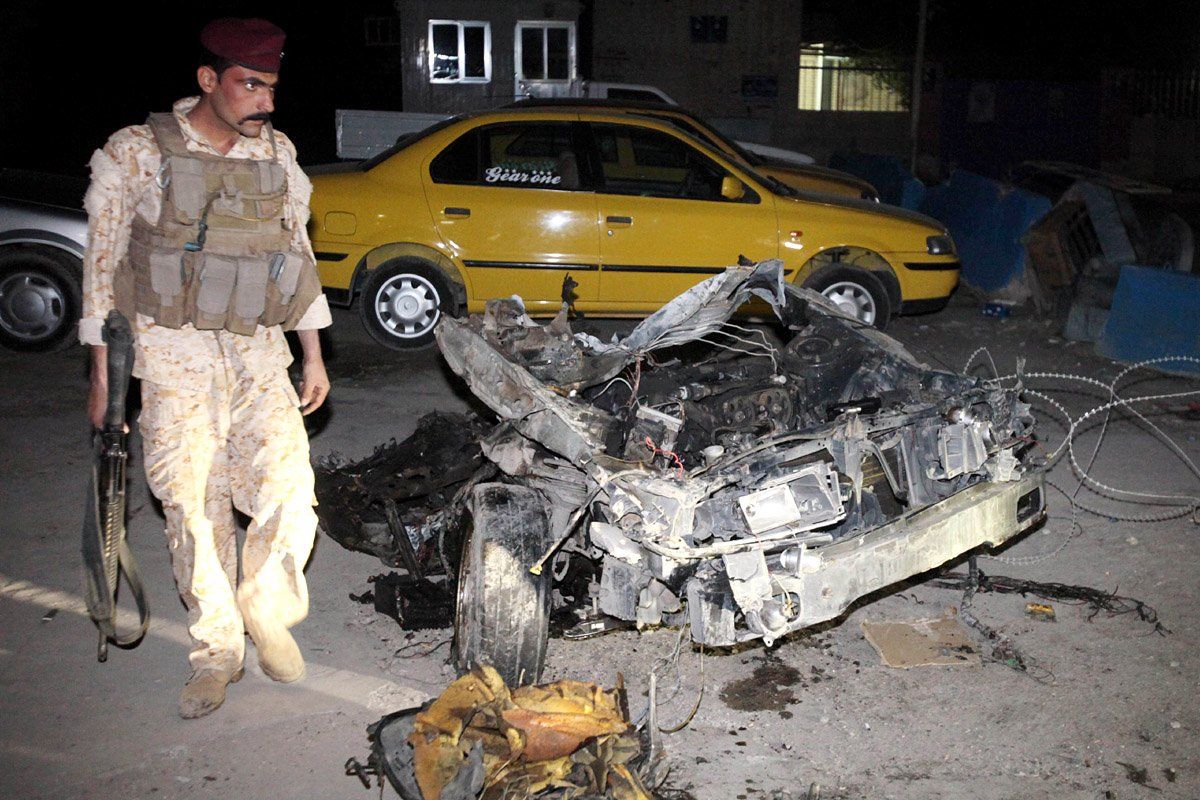 It's the bloodiest week in Iraq in months. At least 14 explosions rocked Baghdad on Tuesday—reportedly a mix of car bombs and roadside bombs—killing more than 60 people and injuring nearly 200. The attacks come on the heels of a hostage standoff at a Catholic church on Sunday that left at least 57 dead and more than 70 wounded.
Taken together these incidents point to a clear development: Iraqi insurgents are making a deadly comeback. For months, frustrated Iraqis have warned that if politicians don't set aside their differences and form a government, insurgents would step in to take advantage of the political vacuum. Now, eight months after the elections, Iraq still doesn't have a government. The major blocs are still undecided about the prime minister's post or the makeup of the rest of the government. Prime Minister Nuri al-Maliki received key support from the followers of cleric Moqtada al-Sadr but other factions within the National Iraqi Alliance, the largest Shiite bloc, have not given him their full support, prolonging the stalemate. In the meantime, the insurgents have stepped in to highlight the government's incompetence and send a bloody message by targeting ordinary Iraqis.
The latest attacks mostly targeted Shiite neighborhoods, though others were carried out in areas with residents of mixed sects. The largest attack appears to have been a car bomb in Sadr City, Baghdad's largest Shiite neighborhood, which killed at least 15 people, according to the Associated Press. Baghdad security officials have announced that a curfew may be put into effect for the rest of the night, so the full impact of the attacks may not be known until Wednesday.
The city had already been reeling from the attack on Sunday, when gunmen stormed Our Lady of Salvation church in the upscale Karrada neighborhood during evening mass and took more than 100 worshippers hostage. A shootout was kicked off when Iraqi security forces tried to rescue the hostages and some of the gunmen detonated suicide vests. At least two of the 57 people killed in the attack were priests. Critics have also raised questions about how many of the victims may have been killed by security forces trying to shoot down the hostage-takers.
The Islamic State of Iraq, an Al Qaeda-linked group, claimed responsibility for Sunday's attack and it's likely that they, or another Qaeda offshoot, will take responsibility for the Tuesday strikes. The choice of targets—Shiite and Christian civilians—sends a clear message that the hardcore religious Sunni elements in the insurgency, which had been largely written off in the past couple of years, are pushing to make their presence known once again. The viciousness of the attacks harks back to the bad old days of Abu Mussab al-Zarqawi and his all-out war on the Shia. And that is bad news for Iraq indeed.
Iraqi Insurgents Making Deadly Comeback | World