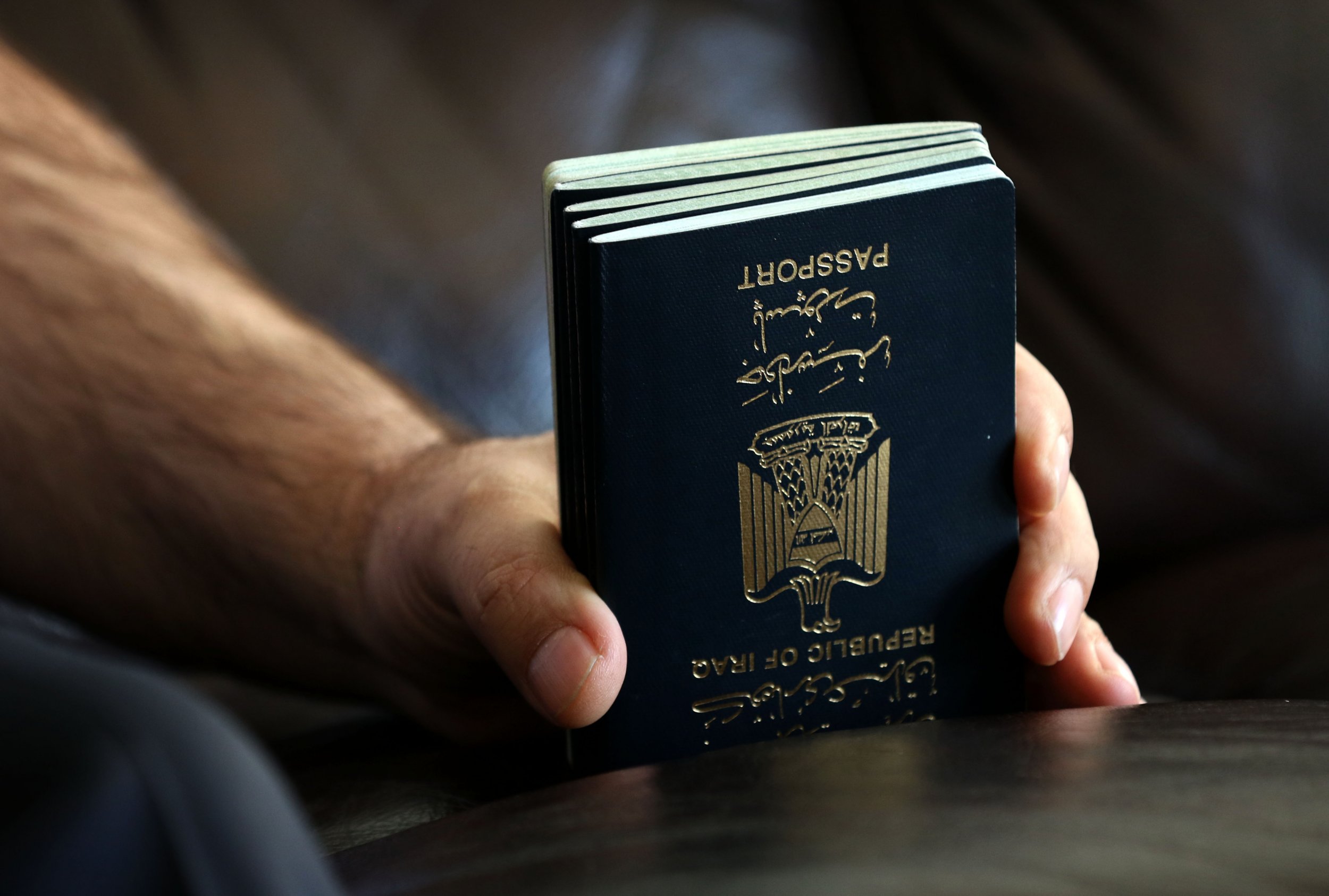 Iraqi Prime Minister Haider al-Abadi asked U.S. President Donald Trump remove his country from the controversial travel ban of seven Muslim-majority countries, his office said in a statement on Friday.
Trump said his January 27 order to stop Iraqis from entering the U.S. for 90 days was designed to improve U.S. security from "radical Islamic terrorists" but it bewildered Iraqi officials and left many feeling betrayed.
U.S. judges suspended the ban and an appeals court upheld the suspension on Thursday. Trump has vowed to challenge the suspension until the ban is reinstated.
"The prime minister stressed the importance of a review of the decision on the right of Iraqis to travel to the United States," Abadi's office said in a statement after he spoke with Trump.
He called on Trump to "lift Iraq from the list of countries mentioned in the executive order," according to the statement.
"Mr Trump stressed the importance of coordination to find a solution to this issue as soon as possible and that he will direct the U.S. State Department in this regard," it continued.
Read more: Iraqi Parliament Votes to Outlaw Americans in Bid to Reverse Trump Ban
Iraqi officials said that many in the country felt betrayed by Trump's decision as Baghdad has been a key ally in the battle against the Islamic State militant group (ISIS) to oust its fighters from a slew of Iraqi cities since 2014, such as western cities of Fallujah and Ramadi, as well as the central Iraqi city of Tikrit.
Iraqi forces, backed by U.S. air power and military advisers, are battling to oust the extremist group from the northern city of Mosul.
If Trump does not reverse the inclusion of Iraq on the travel ban list, then relations between Washington and Baghdad will only deteriorate, potentially damaging the coalition fight against ISIS, Lukman Faily, former Iraqi ambassador to the U.S., tells Newsweek.
"I think it is only sensible that this issue has been raised. I am not sure how much it will have an impact but I hope that it does resonate in Washington that this move will widen the gulf between the two countries," he says by phone.
"It has put [Abadi] in a very awkward position with the people. He's an elected leader, he has to respond to his people. So I think he wanted to get clarity, to gauge how he wants to have this relationship with the United States."