Iraqi Military Launches New Offensive Against ISIS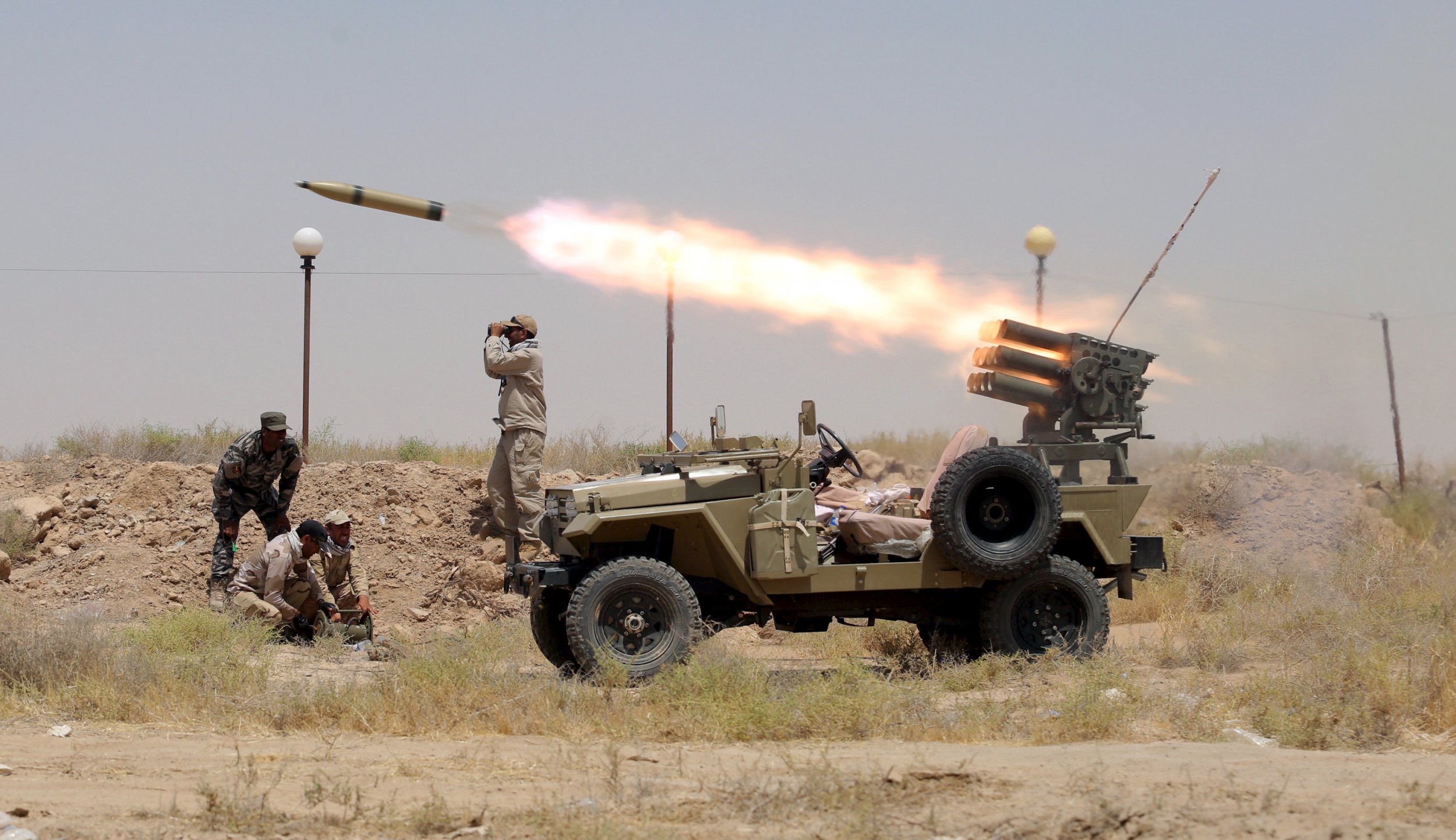 The Iraqi government announced Monday morning that a coalition consisting of Iraqi military and militia groups has launched a new offensive in Anbar province, with the goal of liberating the region from the control of ISIS.
A Reuters report said fighting began at dawn, with insurgents using suicide car bombs and rockets to attack forces that include Iraqi military police as well as Shiite and Sunni militias.
In a statement reported by The Guardian, Iraq's prime minister, Haider al-Abadi, promised to "exact revenge from the criminals of Daesh [ISIS]" for their "cowardly crimes against unarmed civilians." ISIS has said it was responsible for suicide attacks that killed 35 people in Baghdad on Sunday. Iraq's military action also comes after the release of a video depicting ISIS extremists executing 1,700 army recruits in 2014.
The newly launched campaign is expected to target the city of Falluja, which is currently controlled by ISIS militants and under siege by pro-government fighters. The capture of Falluja and Ramadi in the largely Sunni Anbar province was a major setback for the Iraqi government, which has turned to Shiite militias backed by Iran to help take them back. The U.S. has been providing support through airstrikes.