Iraqi Offensive on ISIS-Held Mosul Displaces 68,000 People: U.N.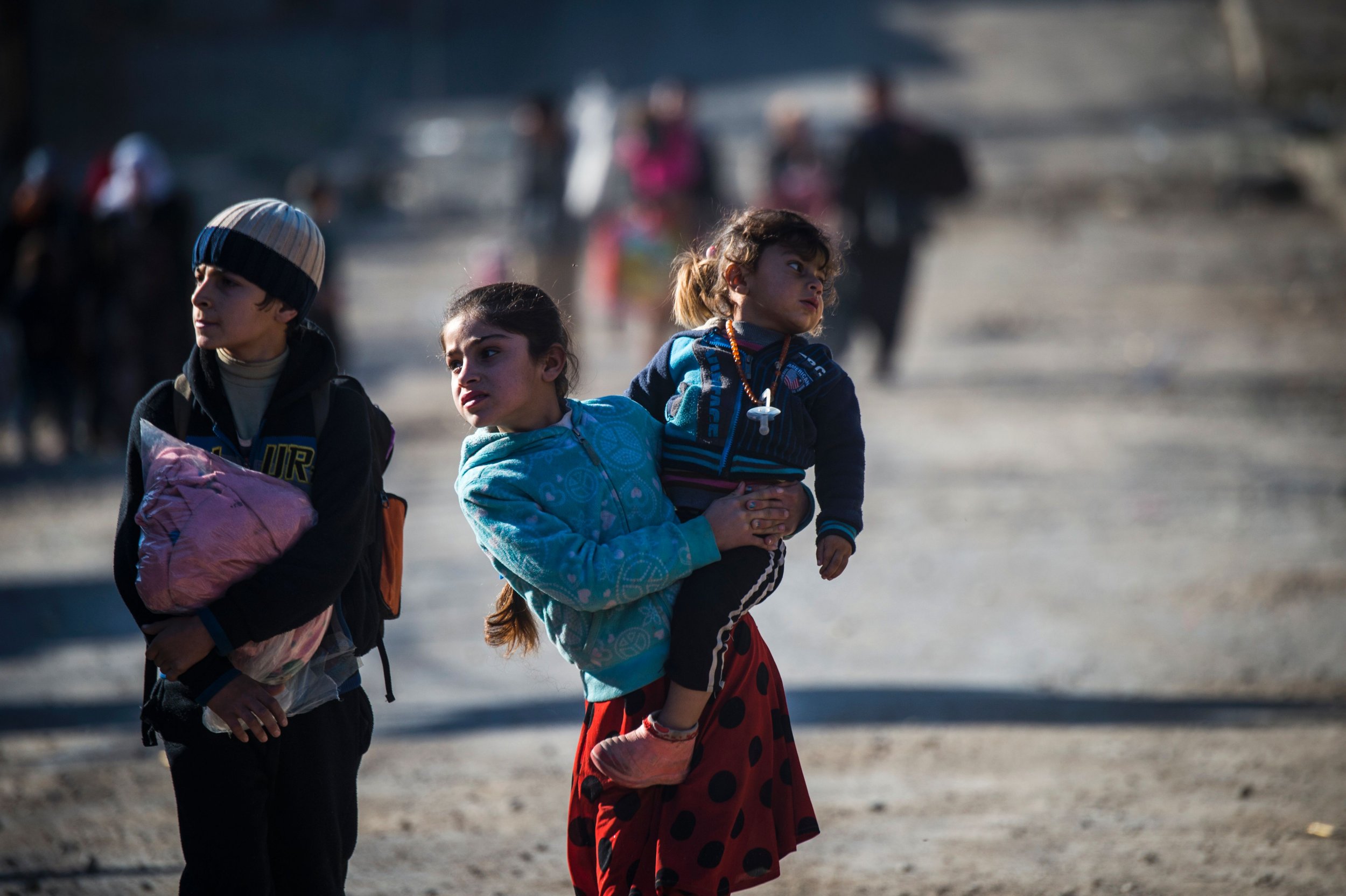 The Iraqi coalition offensive to oust the Islamic State militant group (ISIS) from the Iraqi city of Mosul that began last month has displaced more than 68,000 people, the United Nations said Tuesday.
Before Baghdad initiated the battle to liberate the city, the largest that ISIS has captured to date, estimate numbers of those who would be displaced and need assistance were around 700,000, so this total remains short of predictions.
But the numbers have increased as Iraqi forces edge further into the city that officials believe still holds more than 1 million people.
"68,550 people are currently displaced and in need of humanitarian assistance," the United Nations's Office for the Coordination of Humanitarian Affairs said in a statement.
"Humanitarian needs are severe among displaced families in and out of camps, vulnerable residents of retaken communities, and people fleeing the intense fighting in Mosul city," it continued.
Rights groups have warned of a lack of funding to help the hundreds of thousands expected to eventually leave the city for safety, saying that many face a harsh winter in poor conditions. The U.N. has made plans to house 150,000 civilians in tents and make-shift shelters.
A coalition of Iraqi security forces, Kurdish peshmerga, Sunni tribesmen and Shiite militias is battling the group on all sides of the city as Iraqi Prime Minister Haider al-Abadi seeks to achieve his pledge of defeating the group in the country by the end of the year. But ISIS has slowed the offensive with mortar fire, sniper fire, booby traps and suicide car bombs.
The city has provided the group with a logistics hub that harbors some of its most senior figures and where the implementation of its brutal brand of Islamic law is strongest. Defeat in Mosul would harm the group's operational capabilities as well as its ability to claim that it can preside over territory in Iraq. It is also symbolic as it is the site where the group's self-declared caliph Abu Bakr al-Baghdadi delivered his first sermon.