Iraqi Officials Say ISIS Has Branch Dedicated to Chemical Weapons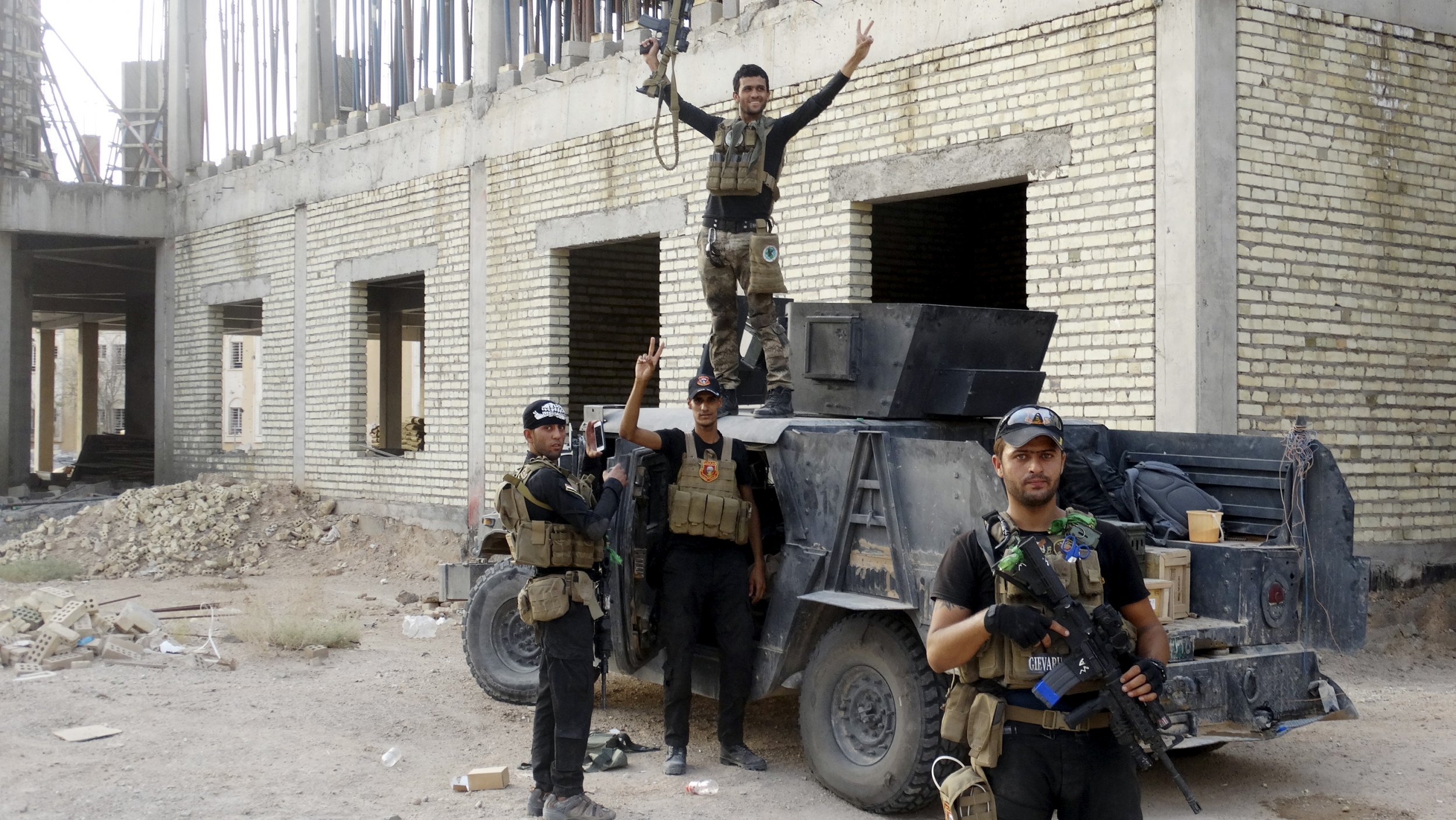 The Islamic State (ISIS) militant group has set up a branch tasked with creating chemical weapons, several senior Iraqi officials have told the Associated Press. The unconfirmed report comes shortly after French prime minister Manuel Valls warned that France may be under chemical or bacterial threat from ISIS.
A senior Iraqi military intelligence officer, speaking on condition of anonymity, told the AP that ISIS now has a "wide range of experts, both civilians and military" to help with this operation, though the officer would not say how many personnel it had or what the size of its budget was.
One Iraqi army general, also speaking on the condition of anonymity added that the Iraqi military had already distributed gas masks to troops deployed around Baghdad. A senior officer in Salahuddin province, north of Baghdad, said as many as 25 percent of the troops deployed there were equipped with masks, while Hakim al-Zamili, head of the Iraqi parliament's security and defense committee said that servicemen had received 1,000 protective suits from Russia, designed to withstand chemical attacks.
According to al-Zamili, Iraqi intelligence shows that ISIS has attracted chemical experts from Iraq and abroad. Some of the experts now working with ISIS reportedly also worked for the Saddam Hussein regime.
"Daesh (ISIS) is working very seriously to reach production of chemical weapons, particularly nerve gas," al-Zamili said. "That would threaten not just Iraq but the whole world."
Valls' office later clarified his statement to add that the prime minister was not citing any piece of intelligence he has encountered about the possibility of a chemical attack but that he simply believed that "we must not rule anything out."
Syrian President Bashar al-Assad's forces are known to have used chemical weapons during the Syrian civil war which started in 2011. In August the U.N. Security Council voted unanimously to investigate use of chemical weapons in Syria.
Kurdish fighters have accused ISIS of using chemical weapons in Iraq and most sides involved in the Syrian conflict have accused one another of using chemical weapons in fighting, however the restricted access of journalists and investigators to the region has made independent verification of who is responsible for chemical attacks, very difficult to verify.