Iraqi Refugee Murder Suspect Leaves Germany, According to Police
German police announced Thursday that a suspect in a rape and murder case has left the country.
The suspect, Ali Basar, 20, is an Iraqi refugee who sought asylum in Germany. Authorities arrested another suspect in the case Wednesday, a 35-year-old Turkish national who was also seeking asylum.
A 14-year-old girl who had been missing since May 22 was discovered dead Wednesday. Her body was found in the city of Wiesbaden in western Germany. The girl, identified only as Susanna by German media, was from the neighboring city of Mainz.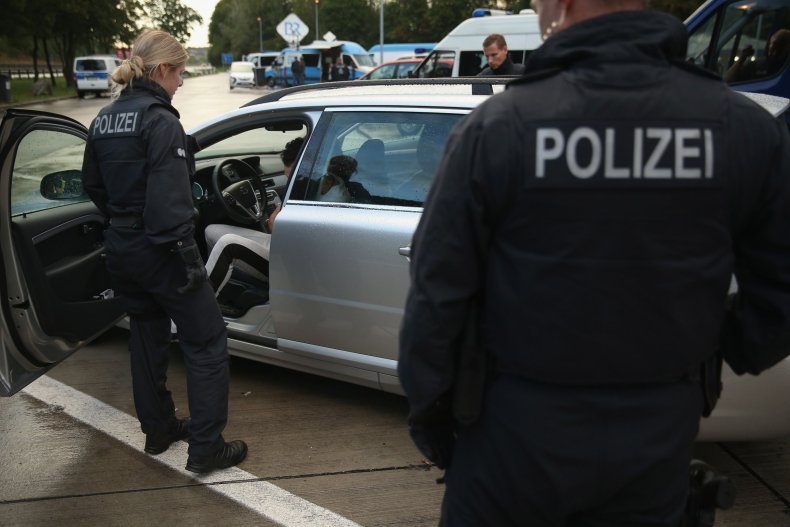 Newsweek subscription offers >
The girl went missing after not returning home from a trip out with friends, according to German public broadcaster Deutsche Welle (DW). The outlet also reported that the girl was found under thick brush and police believe the girl was strangled.
Another refugee, a 13-year-old boy, had tipped off the police about the girl and said that the Basar was possibly involved, according to the Associated Press.
Authorities said in a press conference that Basar left abruptly with his family last week. DW cited a local newspaper, the Frankfurter Allgemeine Zeitung, as reporting the family returned to Iraq to escape persecution.
Police believe Basar came to Germany in late 2015 through Turkey and Greece.
Newsweek subscription offers >
The influx of refugees to Germany in the past several years due to unrest in the Middle East has caused some tension in the country. The open-door policies for refugees espoused by German Chancellor Angela Merkel helped fuel the far-right Alternative for Germany (AfD) party, which is anti-immigration.
Last month the AfD held a rally in the German capital of Berlin that drew an estimated 5,000 people. Several more thousand counterprotesters met the AfD, however, according to the Toronto Star.
Earlier this year a state-funded study in Germany showed a 10 percent increase in violent crime in 2015 and 2016, attributable mostly to male refugees. The study noted that refugees from war-torn countries like Syria were less likely to commit crime than migrants from other countries.
Iraqi Refugee Murder Suspect Leaves Germany, According to Police | World