Iraqi Special Forces Launch Dawn Offensive Against ISIS to Edge Closer to Mosul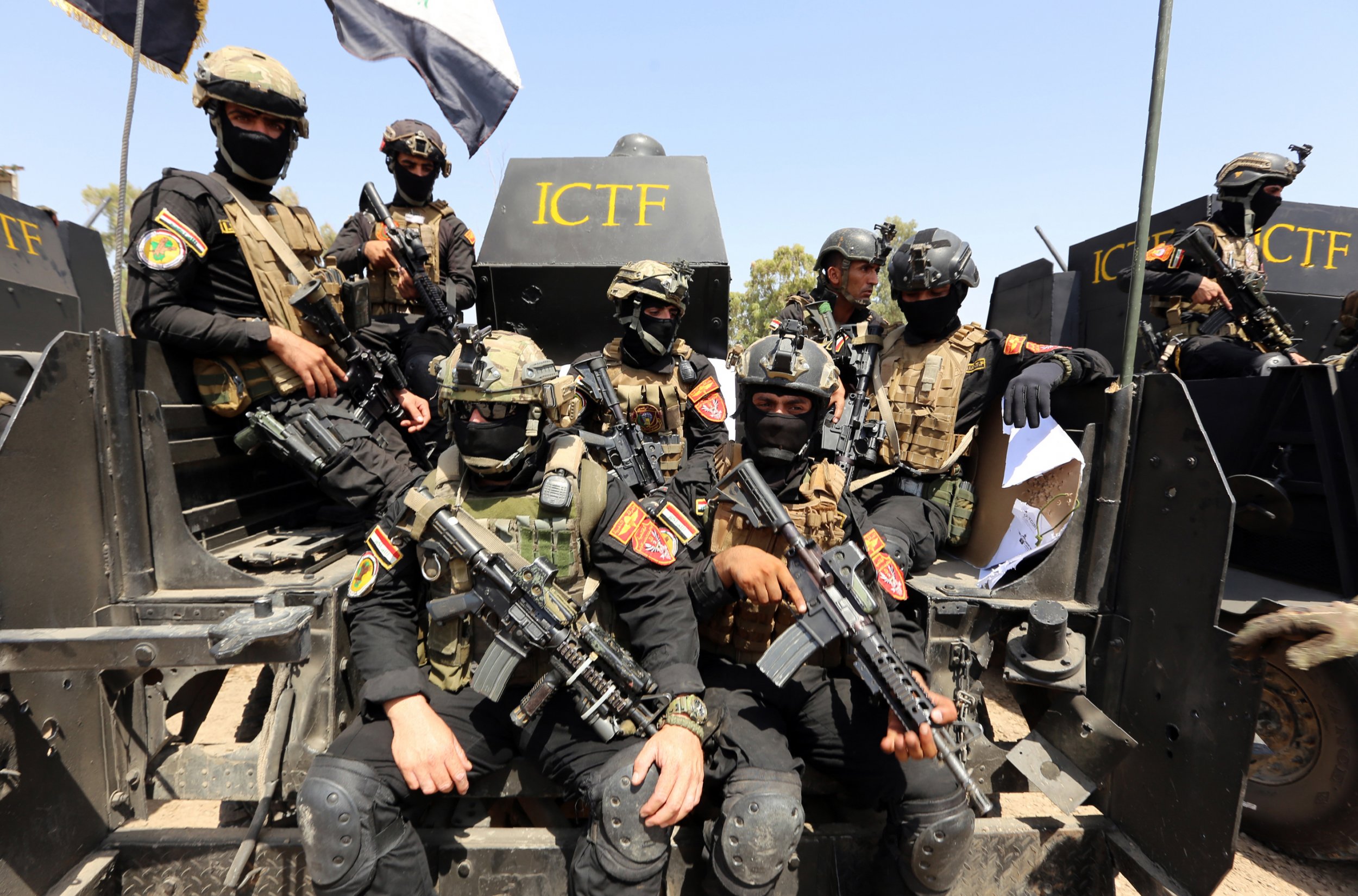 Iraqi special forces launched a coordinated dawn assault on Islamic State militant group (ISIS) territory east of Mosul on Monday in a bid to advance closer to the city's outskirts, according to officials.
The operation consists of armored vehicles and tanks advancing on the village of Bazwaya, supported by U.S.-led coalition airstrikes and artillery. ISIS retaliated with gunfire and mortar fire.
The Iraqi forces are now two miles from the eastern edge of Mosul. The elite units had paused their advance last week to allow other Iraqi and Kurdish units to make similar progress as they had made more ground in their advance since it began October 17.
"The operation to liberate the left bank of Mosul has started," said a military statement, according to Reuters, in reference to the eastern bank of the River Tigris. The river flows from north to south.
The offensive has seen Iraqi forces, Kurdish Peshmerga units, Sunni tribesmen and Iranian-backed Shiite militias attack ISIS on the ground on all fronts around the city and liberate the biggest city the group has captured to date, dealing a blow to its self-declared caliphate in Iraq and Syria.
The Iraqi militia coalition known as the Hashd al-Shaabi, dominated by the Shiite militias, last week began an operation to recapture the Iraqi town of Tel Afar from ISIS, with the aim of cutting the group off from Syria.
ISIS militants have slowed the coordinated offensive with car bomb attacks, surprise tunnel attacks, booby traps, mortar fire and sniper fire. They have also set oil wells on fire to make it more difficult for the U.S.-led coalition to conduct airstrikes against its targets.
The battle for the city is expected to take months, with U.S. officials estimating that thousands of ISIS fighters remain in the city despite ground forces and airstrikes killing hundreds in the two-week offensive. The fighting inside the city is likely to be more bloody than the battles in the surrounding regions due to the tight, urban environment.