Iraqis Die Fleeing During Offensive to Retake Fallujah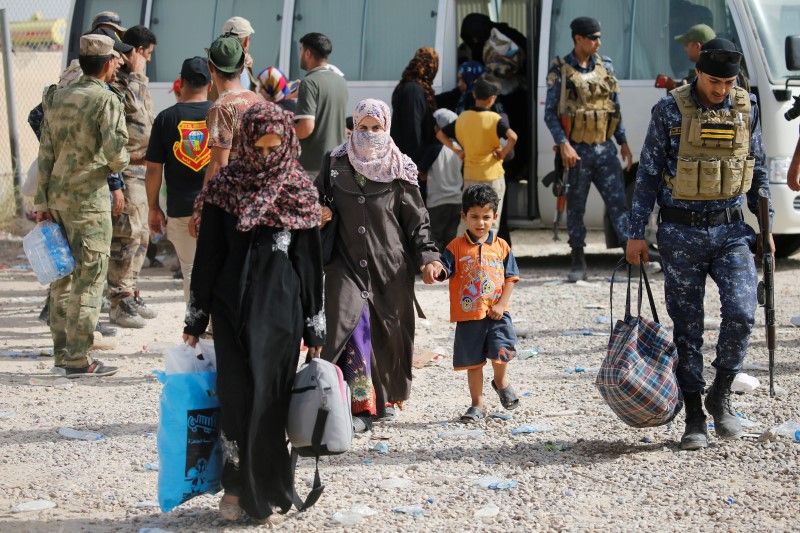 Fighters battling to retake Fallujah from the Islamic State militant group (ISIS) said on Sunday they had the Iraqi city almost completely encircled, as civilians risked their lives trying to flee.
At least four people drowned and nine were missing after trying to cross the Euphrates river to escape the ISIS stronghold city just west of Baghdad, medics and officials said.
The drowned bodies of two children, a women and an older man were taken to a hospital in Ameriyat Fallujah, a town downstream under government control, a local official said. Police said they were looking for nine other people believed to have been on the same boat.
About 50,000 civilians live in Fallujah, 32 miles from Baghdad, with limited access to water, food and healthcare, according to a U.N. estimate.
Iraqi forces, with backing from Shi'ite militias and air support from the U.S.-led coalition, launched an offensive on May 23 to retake the Sunni city, the first to fall to ISIS in Iraq, in January 2014.
A leader of the Iran-backed Shi'ite coalition taking part in the offensive said the only side of Fallujah that remained to be secured by pro-Baghdad forces was part of the western bank of the Euphrates.
"We are now at the gates of Fallujah," Abu Mahdi al-Muhandis, deputy leader of the Popular Mobilization Force, told a news conference broadcast on state TV.
People fleeing Fallujah have been using anything that floats to help them get across the river, which is about 250 to 300 meters wide at the crossing point in farmland just south of the city, provincial council head Shakir al-Essawi said.
"They are using empty refrigerators, wooden cupboards and kerosene barrels as makeshift boats to cross the river," Essawi told Reuters. "It's totally unsafe, and this is why innocent people are drowning."
Pictures broadcast by Dubai-based Arabiya TV in recent days showed families using rafts and sometimes just swimming across. Young men were seen helping old men and women disembark when reaching the opposite side and carrying them onto the bank.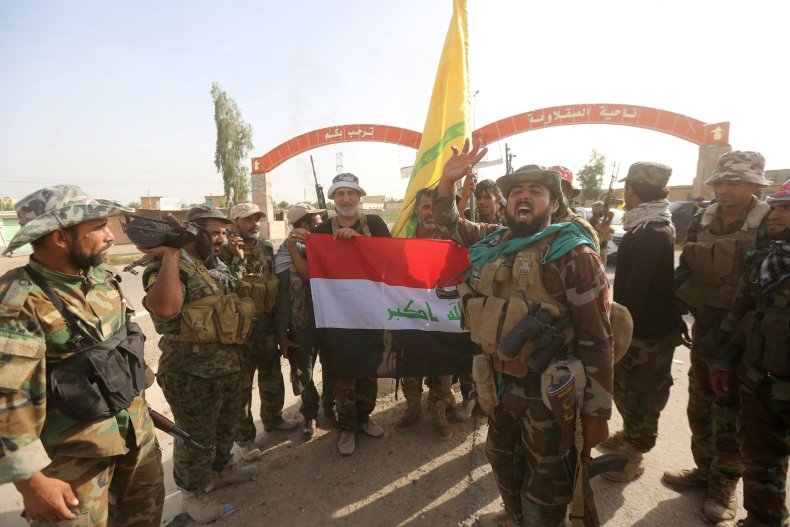 Some of those who were trying to reach the river were killed by sniper fire coming from the lines held by the militants, or by explosive devices planted along the roads, said Jassim Alwan, a police captain in Ameriyat Fallujah.
Essawi said more than one thousand families had managed to cross the river.
Prime Minister Haider al-Abadi said on June 1 the offensive on Fallujah had been slowed down in order to protect civilians.
Sunni politicians have voiced concern that the presence of Shi'ite militias alongside the army in the battle could lead to an increase in sectarian violence.
Fallujah is a historic bastion of the insurgency against the U.S. occupation of Iraq and the Shi'ite-led authorities who took over after the overthrow of Saddam Hussein, a Sunni, in 2003.