Iraq's Interior Minister Resigns as Baghdad Death Toll Reaches 250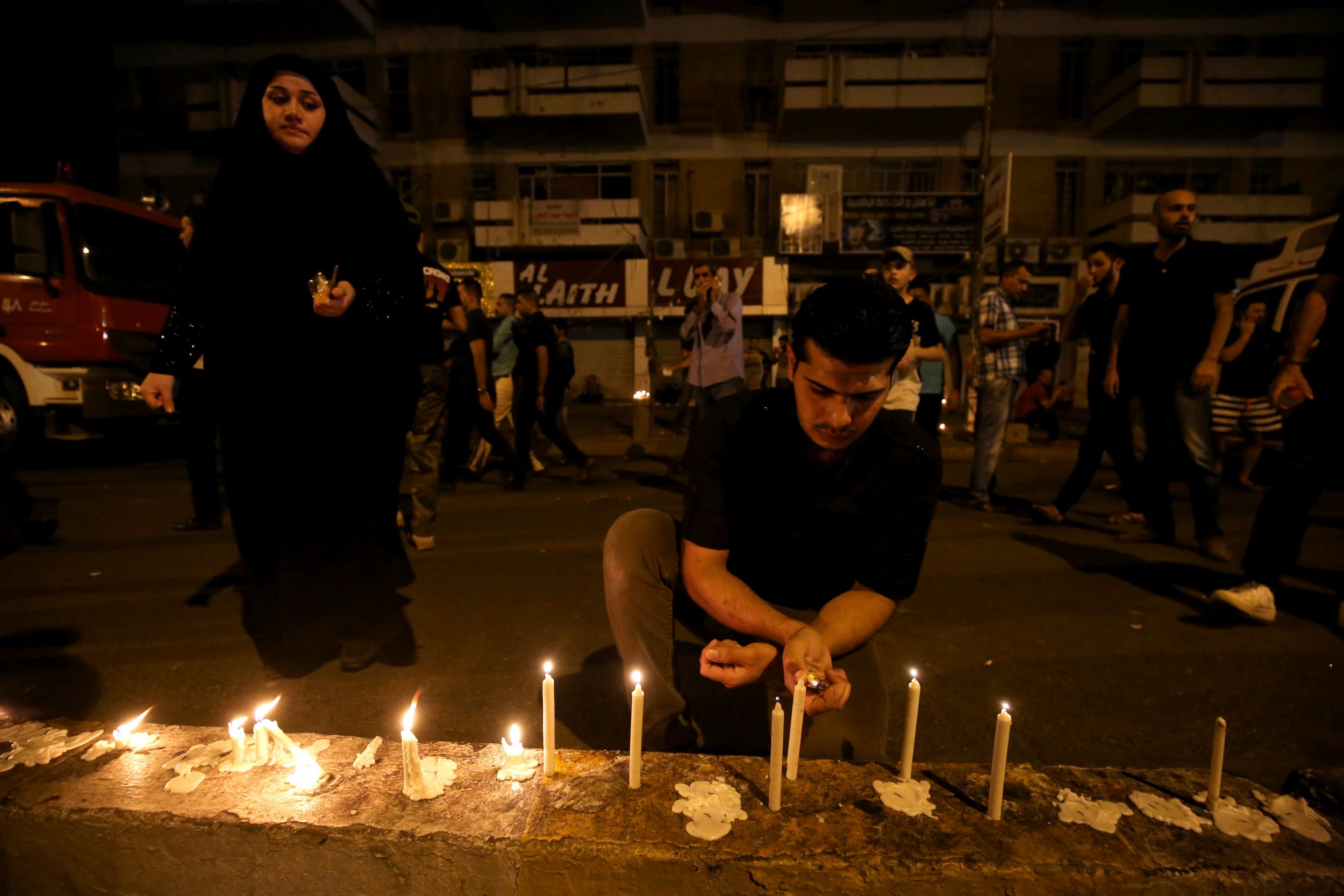 Iraq's interior minister has resigned as the death toll for Saturday's suicide bombing in Baghdad reached 250, making it the deadliest such attack since the United States invaded the country in 2003.
Mohammed Ghabban announced his resignation at a news conference in the capital on Tuesday, saying that a deputy would take charge of the ministry, Reuters reported . The resignation is yet to be publicly approved by Iraqi Prime Minister Haider Al-Abadi.
A suicide car bomb struck the central shopping district of Karrada on Saturday and was claimed by the Islamic State militant group (ISIS). Iraqis have taken to social media to mourn those killed in the attack, who include Adel Al-Jaf, an Iraqi performer who had worked with a New York-based dance group and planned to move to the U.S. to continue his training.
Iraqi security forces have been pressurizing ISIS and recently retook the city of Fallujah, which lies about 30 miles west of the capital. But the bombing proved that the group still retains the capacity to carry out guerrilla attacks that can result in massive loss of life.
Elsewhere, the United Nations has demanded that the government ensure that Shiite militias fighting alongside the army do not exact revenge upon civilians. The U.N. High Commissioner for Human Rights, Zeid Ra'ad Al-Hussein, said Tuesday that the Kataib Hezbollah militia, which has ties to the Iraqi government, had abducted 1,500 men and boys as they took a village close to Fallujah in June, and that the fate of 900 of those taken remains unclear.
Hussein warned that such incidents, combined with the Baghdad bombing, "increase the likelihood of a renewed cycle of full-throttle sectarian violence." Iraq is a majority Muslim country and around 60 percent of its citizens are Shiite, with around 32 percent Sunni, according to the CIA World Factbook. Iranian-backed Shiite militias employed by the Iraqi army to boost its numbers and firepower against ISIS have been accused multiple times of abuses against local Sunni populations.