Iraq's Upcoming Election Likely to Disenfranchise Indigenous Assyrians | Opinion
Recently, Iraq's Independent High Electoral Commission (IHEC) canceled election participation for citizens abroad, disenfranchising nearly 1 million Iraqi citizens in advance of early parliamentary elections set for October.
In a public statement, IHEC announced that the ruling comes as a result of "several technical and financial, legal, and health obstacles" that could prevent applicants abroad from receiving their biometric voting cards by Election Day.
The commission's decision was met with mixed reactions, with many Iraqis in support. They argue that citizens in diaspora should not be making decisions for a country they do not reside in—a belief popularized since 2003 due to the corruption and failures of expatriates, who played a dominant role for Iraqis in the U.S.-led invasion and subsequent formation of the current government and constitution.
Although this stance has some validity, it fails to consider the negative effects the decision will have on Iraqis living outside the country, particularly on Indigenous minority groups such as the Assyrians.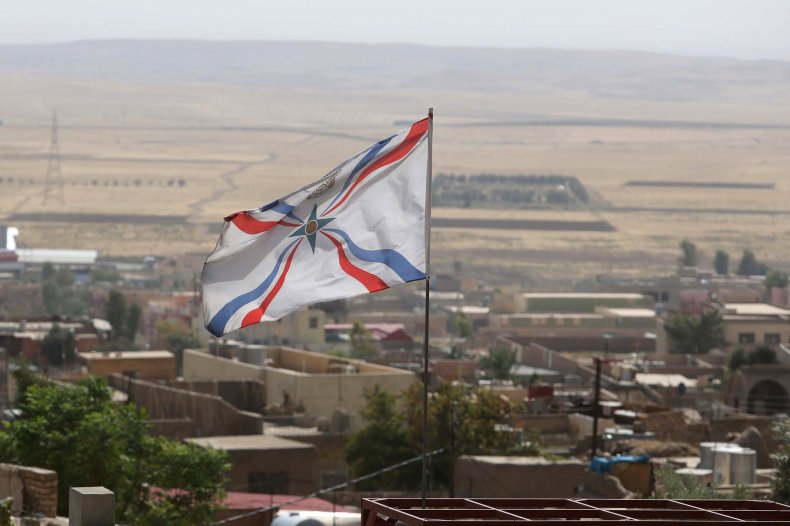 Ethnic Assyrians comprise the majority of Iraq's Christians, with many identifying with their church classifications, such as Chaldean or Syriac. As a consequence of the U.S.-led invasion, the group suffered from disproportionate rates of forced displacement and religious persecution perpetrated by sectarian and extremist armed groups.
Assyrians made up nearly 40 percent of Iraq War refugees. Their population in Iraq plummeted from an estimated 1.5 million in 2003, to as little as about 142,000 today, according to the Shlama Foundation.
As a result, Assyrians in Iraq have relied on their diasporan counterparts to help elevate their voices through advocacy and international forums, but also at home by voting in the parliamentary elections from their adopted countries.
Since 2010, Iraq's ethno-sectarian quota system reserves five parliamentary seats for Christians out of the total 329. While this allocation is meant to guarantee representation for Iraq's most disadvantaged, loopholes in the system have left it open to exploitation.
Parliamentary ballots permit non-Christian citizens to vote for Christian candidates, denying Assyrians their right to elect their own representation. Dominant political parties use this as an opportunity to appropriate minority voices and secure more seats.
The Kurdistan Democratic Party (KDP) and more recently the Badr Organization have recurrently benefited from this systematic fault. The two powers operate nominally Christian proxy-parties, such as the Chaldean Syriac Assyrian Popular Council, Chaldean Coalition and Babylon Movement, contesting authority over reserved seats.
Although these offshoots are represented by Christian politicians, Assyrian and other Christian constituents minimally vote for them. Instead, the KDP mobilizes its supporters, overwhelmingly Kurdish Muslims, to vote for the Christian nominees it endorses. The KDP has consistently wielded its influence and military power to infringe upon the representation of Assyrians—from committing voter suppression in six major Assyrian towns in the January 2005 elections to unilaterally installing a KDP loyalist as mayor of Alqosh in July 2017—in pursuit of its long-term aim to engulf the Nineveh Plains into the Kurdistan region of Iraq.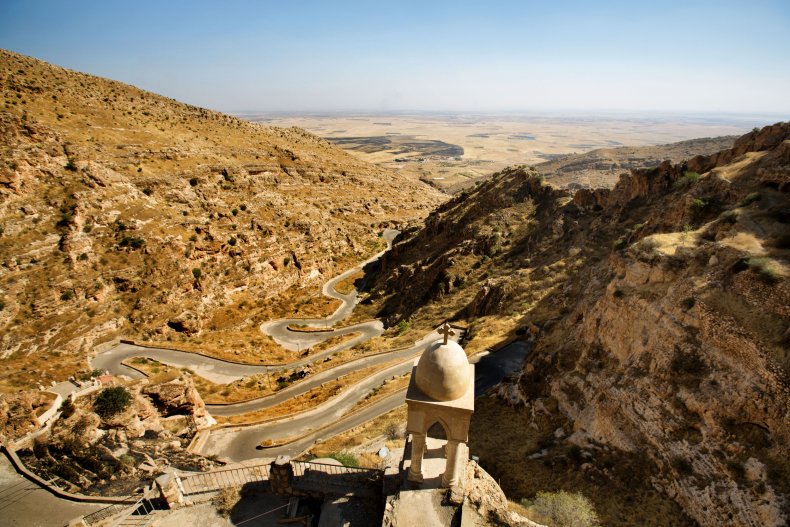 The Badr Organization acquires support for its proxy, Babylon Movement, using a similar method: campaigning to Shiite Arabs and Shabaks in Iraq's southern provinces, which have dwindling or almost no Christian populations. The Babylon Movement's affiliated militia, known as the Babylon Brigades, has occupied the Chaldean Catholic town of Tel Kaif in Iraq's north since its liberation from ISIS in early 2017. Mostly comprised of non-local Shiite Arabs, the force's presence has deterred the return of displaced Assyrians—a clear indication that the Babylon Movement's interests are far removed from Iraq's Assyrian community.
With competition and deliberate interference from external parties amid ongoing population drain, Assyrians have struggled to secure legitimate representation. The results of the 2018 Iraqi parliamentary elections suggest that Assyrians have been effectively excluded from the political process. Only one allocated seat—held by the Assyrian Democratic Movement—was earned through grassroots mobilization, without endorsement or funding from ruling parties.
The other four seats are currently occupied by proxies of the KDP and Badr Organization principally voted in by members of majority groups. These co-opted representatives are more focused on their respective party's agendas and Baghdad-Erbil disputes than catering to the needs of the community they purportedly represent.
This situation leads to serious challenges concerning Assyrian representation, as organic community voices are deliberately undermined by individuals acting on behalf of a community that did not elect them as their representatives. It often results in Christian representatives communicating and promoting the interests of dominant parties to the Assyrians, rather than the other way around.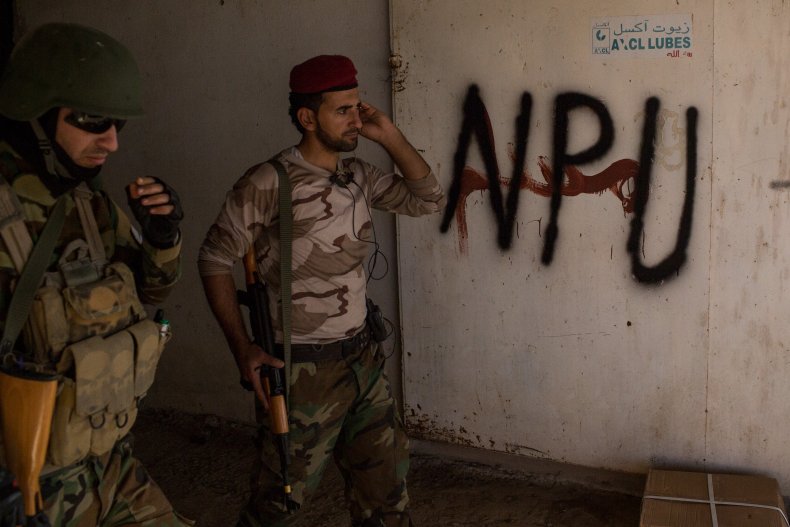 Assyrians have long called for measures to protect the meaning and purpose of the minority quota system—with proposed solutions ranging from separate ballots to special elections—but the Iraqi state has repeatedly disregarded all signs of electoral abuse. Additionally enabling these harmful practices, the United States and other Western actors often legitimize co-opted representatives, despite voicing their commitment to promoting democracy and protecting minorities.
The exploitation of the minority quota system has widened the gap between communities and their political representatives. Many Assyrians sense the marginalization and have consequently grown disillusioned with the political process—which explains the steep decline in voter turnout in Assyrian areas during Iraq's most recent elections. The low turnout reflects widespread distrust in the electoral system.
Unlike predominant groups, independent Assyrian parties heavily rely on expatriate voters to secure their seats in Iraq's parliament. IHEC's decision to cancel expatriate voting is likely to have a disproportionate effect on this demographic and further deter Assyrians in Iraq from casting their ballots this fall. The 2018 elections proved their dwindling numbers simply cannot compete with dominant Arab and Kurdish entities intent on co-opting their parliamentary seats to advance their own agendas.
As new measures are necessary to strengthen the integrity of Iraq's elections, the precarious situation Assyrians face must be taken into account. IHEC should reconsider its decision, as it pertains to voting in the minority quota, and take additional steps to protect elections for all Iraqis.
For years, Iraq's Indigenous Assyrians have watched in frustration as their representation was appropriated, reinforcing their second-class status in the country. The struggle against electoral injustice has made an already arduous effort to preserve the group's presence in Iraq more difficult. By denying expatriated Assyrians their right to vote, the state excludes them from the opportunity to help shape the conditions that could one day enable their return.
Neil Joseph Nakkash is an assistant researcher at the Assyrian Policy Institute.
The views expressed in this article are the writer's own.