Woman With Dental Phobia Has Tongue Sliced Open During Surgery, Is Awarded $100,000
A judge in Ireland has awarded a woman nearly $100,000 in compensation after her tongue was lacerated by a dentist.
Mairead Molly O'Brien, 37, from Thurles in County Tipperary, took legal action against dental surgeon Mairead O'Connor after a procedure that she received in April 2016 went wrong.
One of the dental instruments, most likely a polishing dish, touched her tongue, leaving her with a small patch of nerve damage and a constant burning sensation, the Irish Independent reported.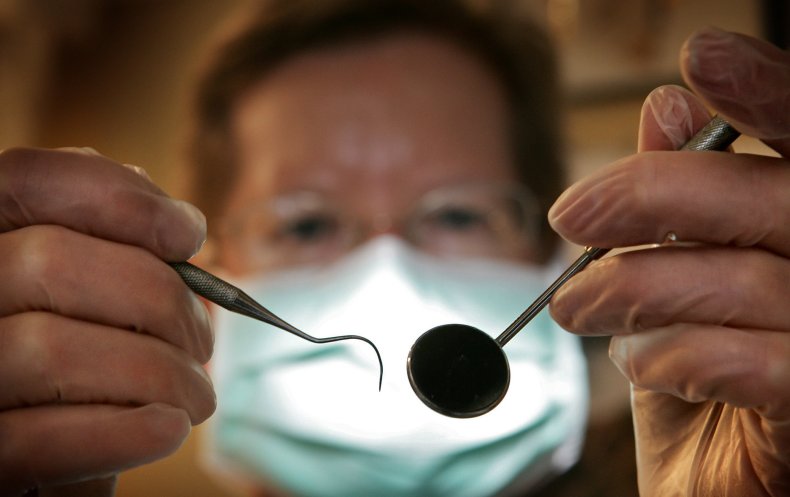 In evidence, O'Brien said she was in excruciating pain as soon as the mistake was made and there was a lot of blood. She said that the dentist was "somewhat dismissive of the injury" and sutured the laceration under anesthetic.
However the anesthetic wore off, making the pain worse. She had to go to hospital with the injury.
She later complained of severe pain that lasted more than a week. She was also upset that the dentist did not apologize immediately.
In his ruling, Mr. Justice Barr said O'Brien gone through a painful and frightening experience with lingering effects that will continue for the rest of her life. She will also have trouble kissing in an ordinary way, which is now "somewhat unpleasant."
The judge also said that there were serious psychological consequences from the incident, including moderate post-traumatic stress disorder.
"I am satisfied she has not in any way tried to exaggerate either her initial symptoms or her continuing difficulties," the judge said, pointing out O'Brien would require sedation for any future dental treatment.
The owner of the Callan Dental Practice and the dentist herself both wrote letters of apology.
"It is only fair to point out that both the dentist and the owner of the dental practice apologized and accepted responsibility for what happened to Ms. O'Brien," the judge said, according to the Irish Times.
Earlier in July, a woman in St Louis, Missouri, was awarded $2.5 million after she ended up with a speech impediment when a dental procedure went wrong.
Christina Bojorquez sued Dr. Thomas O'Keefe and his dental practice in 2016 for her injuries during an October 2012 crown replacement, according to the publication Missouri Lawyers.