Irish P.M. Kenny Pressed Trump About Undocumented Immigrants In First Meeting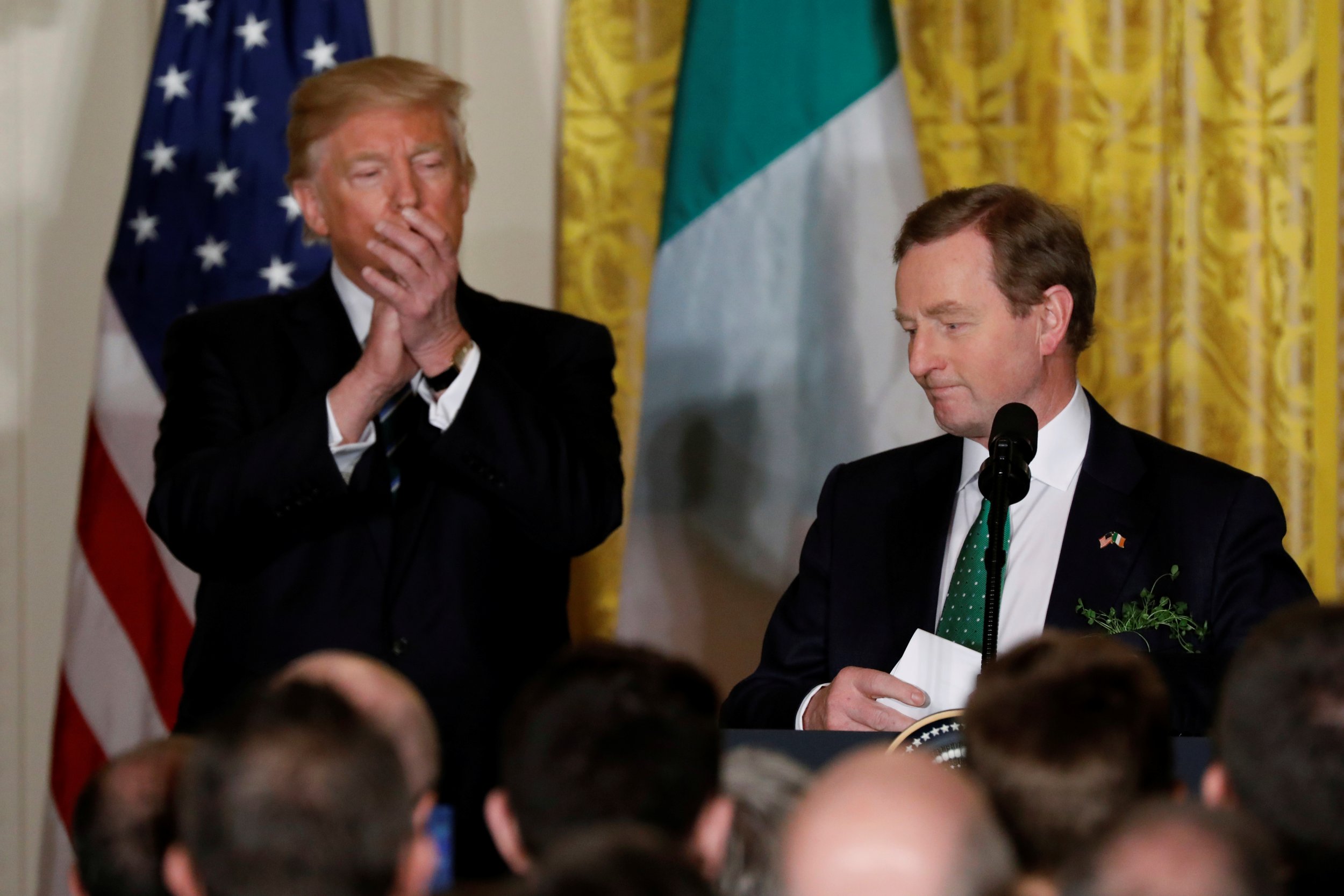 Irish Prime Minister Enda Kenny pressed U.S. President Donald Trump about undocumented immigrants in the United States at their first meeting on Thursday, a day before St Patrick's Day.
"We did discuss the question of immigration, which is so important to the fabric of our people. And I know that in this country, this is an issue that the administration and the president are reflecting upon...We discussed that very constructively this morning," Kenny said at a lunch event, hosted by House Speaker Paul Ryan at the U.S. Capitol after the two met at the White House.
Kenny's tone was much more convivial than when he spoke in the Irish parliament in June last year, describing the then presidential candidate's rhetoric as "racist and dangerous."
Trump has vowed to take a hard line against illegal immigrants, promising to speed up deportations, especially against those with criminal records.
Kenny told reporters after their meeting that he would recommend that any illegal Irish immigrants living in the United States with what he called "small issues," such as parking fees or traffic violations, clear those as a way to reduce anxiety about their status in the country.
The two also discussed the effects of Britain's exit from the European Union, as well as Northern Ireland, where a recent provincial election saw nationalists Sinn Fein gain ground, Kenny said.
Kenny has signaled his intention to step down as Ireland's prime minister, a move some expect could occur after he returns from his U.S. visit.
Trump did not publicly address the illegal immigration topic but he did tout the contributions of Irish immigrants to the United States.
Trump told reporters that he planned to visit the country, declaring "I love Ireland."