In Ireland, Hundreds of Infant Graves Prompt Questions About Church Care of Infants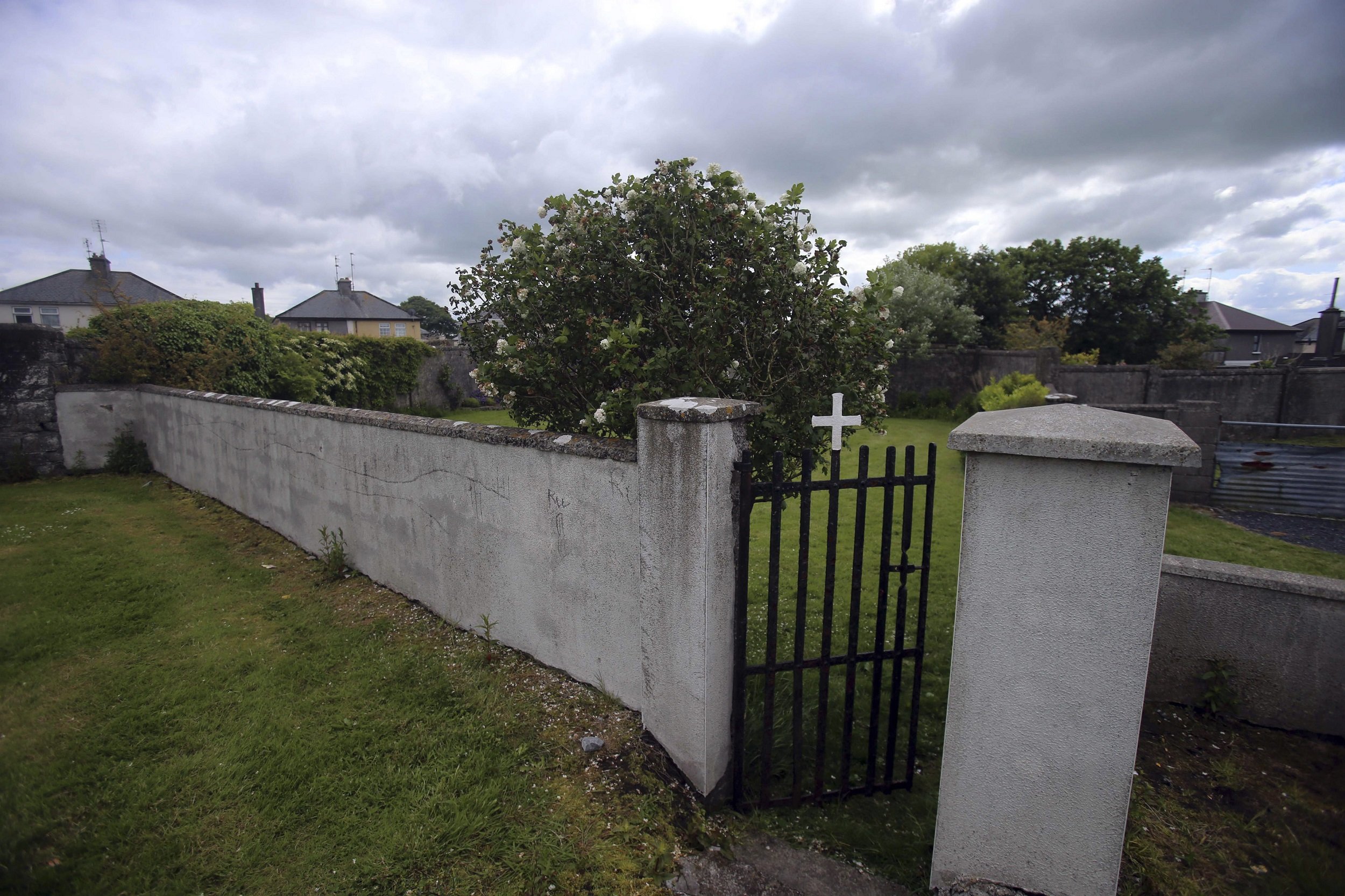 CASTLEPOLLARD Ireland (Reuters) - In the leafy grounds of a center for the disabled in rural central Ireland, a small tombstone hints at the building's previous role as a "mother-and-baby home". It reads: "In Memory of God's Special Angels".
No names, no dates, just an acknowledgement that buried in the garden of the Manor House in Castlepollard are children born to unwed mothers at the Church-run institutions that dotted Ireland half a century ago.
The discovery of a mass grave at a similar home, two hours drive to the west in the small town of Tuam, has prompted the Irish to ask why so many babies died, anonymously, in the care of the Catholic Church that was once a pillar of respectability.
"If something happened in Tuam, it probably happened in other mother-and-baby homes around the country," said Archbishop of Dublin Diarmuid Martin, who has seen the Church's authority shattered by revelations of sex abuse by priests and cruelty at so-called Magdalene laundries where "fallen women" were forced to work in harsh conditions.
"All the indications are that those who were running the institutions didn't understand or did not want to understand how you looked after children and how you examined the special care children needed at that early stage," Martin told national broadcaster RTE.
The 796 child deaths detailed by an amateur historian at Tuam from 1925 to 1961 has highlighted a mortality rate among "illegitimate" infants that academics describe as "staggering".
Government records show that throughout the 1930s, 40s and 50s, the rate was often more than five times that of children born to married parents. On average, more than one in four children born out of wedlock died.
Ireland was not alone in having a high fatality rate among this vulnerable group, however the 295 deaths per 1,000 illegitimate births recorded in 1929, for example, was more than double the 140 in Northern Ireland or 105 in England, research by University College Dublin historian Lindsey Earner-Byrne showed.
GRACE OF GOD
The revelations have forced modern Ireland to take an uncomfortable look back just a generation ago at the treatment of pregnant single women, who were seen as deeply immoral, and their children, regarded as a drain on public finances.
Of the 796 death certificates collated by amateur historian Catherine Corless, gastroenteritis, bronchitis and malnutrition were common causes of death among newborns and young children. Illness apparently spread rapidly in the homes.
"There but for the grace of God, I would have been under the ground too," Mari Steed, who was born in a mother-and-baby home, in the County Cork town of Bessborough, in 1960, told Reuters by telephone from her home in Philadelphia.
"In the year I was born things had gotten a little better and I was actually delivered by Caesarean section at a hospital so I can only thank the faiths that they had the common sense to realize that my mother couldn't deliver me at Bessborough."
In a memoir of her time at Bessborough in the early 1950s, midwife June Goulding described a tough regime where women, stripped of their identities, suffered through labor often unattended and almost always without basic medical treatments.
Recalling their post-natal care, she wrote how some babies, rather than being fed by their own mothers, were simply passed around to any resident capable of breastfeeding.
In some cases, babies were subjected to vaccine trials. Steed said GlaxoSmithKline, which took over the drug firm that ran the trials, Burroughs Welcome, confirmed to her that she was among the infants experimented upon.
A spokesman for GSK said the activities, if true, were "very distressing" and that it would cooperate with any investigation.
"DERELICTION OF DUTY"
The homes also facilitated thousands of adoptions, in many cases compelling unwed mothers to give up their babies. Some 90 percent of children born outside marriage were adopted in the two decades after adoption was explicitly legalized in 1953.
While run by nuns, the "mother-and-baby" homes received state funding and, as adoption agencies, were also regulated by the state. There was "a sort of collusion" between church and state, according to Archbishop Martin, stretching from church leaders and government ministers to powerful civil servants.
"The fact that the moral connotations of the 'problem of the unmarried mother' had real and deadly consequences did little to spur action," University College Dublin's Earner-Byrne wrote in her 2007 book 'Mother and Child'.
"Dereliction of duty in this regard characterized all administrations until the 1970s. It was cheaper, in monetary terms, to allow the problem of the unmarried mother float in a moral never-never land."
Ireland's government, whose predecessors only extended child benefit payments to unmarried women in 1973, after the homes had closed, is considering an inquiry into what it called the "deeply disturbing" discovery in Tuam.
The Church has called for a comprehensive independent investigation into the child deaths and the adoption system. Public outcry may leave the government little choice.
"I honestly believe that governments have been too afraid to lift the lid, knowing the type of atrocities they would likely find," said Steed, in Philadelphia, who spent 10 years navigating Ireland's archaic tracing system to find her birth mother who was forced to give her up at 18 months.
"Now I think we're at a tipping point where there's just no choice left. You have to do it."