Ireland's Prime Minister Will Practice Medicine Again During Coronavirus Pandemic
Ireland's Prime Minister (or Taoiseach) Leo Varadkar has rejoined his nation's medical register and will work directly to assist in the medical effort to combat the coronavirus pandemic.
The Irish Times newspaper first reported Varadkar's return to medicine amid the coronavirus outbreak on Sunday. Reuters later confirmed that Varadkar had re-registered as a medical practitioner in March to work directly with patients in an effort to assist medical professionals.
"Many of his family and friends are working in the health service. He wanted to help out even in a small way," a spokesperson for the Irish leader told Reuters.
Varadkar graduated from Trinity College Dublin's School of Medicine in 2003 and worked as a physician for seven years before leaving the profession to focus on politics full time. He was officially removed from Ireland's medical register in 2013.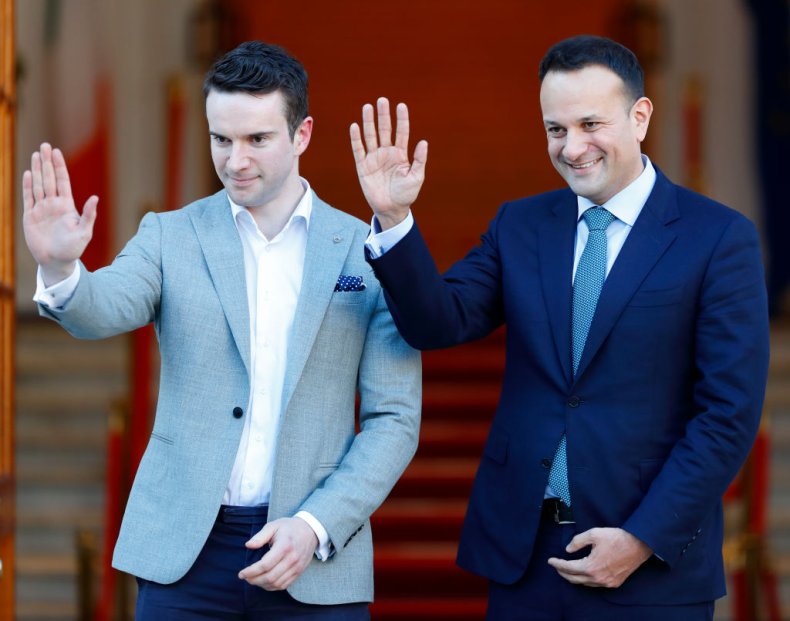 The Irish leader comes from a family of medical practitioners as well. According to The Times, the taoiseach is the son of a doctor and a nurse. His partner Matthew Barrett is a cardiologist, and Varadkar's sisters and their husbands also work in the health sector.
Simon Harris, the health minister of Ireland, last month announced an initiative to recruit health professionals who were not working in the health sector, as concerns mounted over the pandemic. "Your country needs you," was the message of the campaign. More than 50,000 people applied within days.
According to The Times report, Varadkar will help with phone assessments. Like in other countries, Ireland has encouraged people to call to speak with physicians about their symptoms and to be assessed as to whether or not they have COVID-19, the disease caused by coronavirus. They are encouraged to call, instead of first going to a clinic or hospital, in an effort to curb the spread of the virus.
Ireland has urged all residents to stay at home as much as possible to curb the spread of the virus. Essential workers are allowed to leave their homes, but schools, museums, tourist sites, galleries and other public venues have all been shut down. Like in many other places around the world, people have been told to only leave their homes to get food, medicine or medical attention, or to exercise.
As of Sunday afternoon, Ireland had nearly 5,000 confirmed cases of coronavirus. Of those, 158 people had died of the infection, while 25 had recovered. Globally, more than 1.25 million people have been infected by the novel virus. Over 68,000 people have died and more than 258,000 have already recovered.