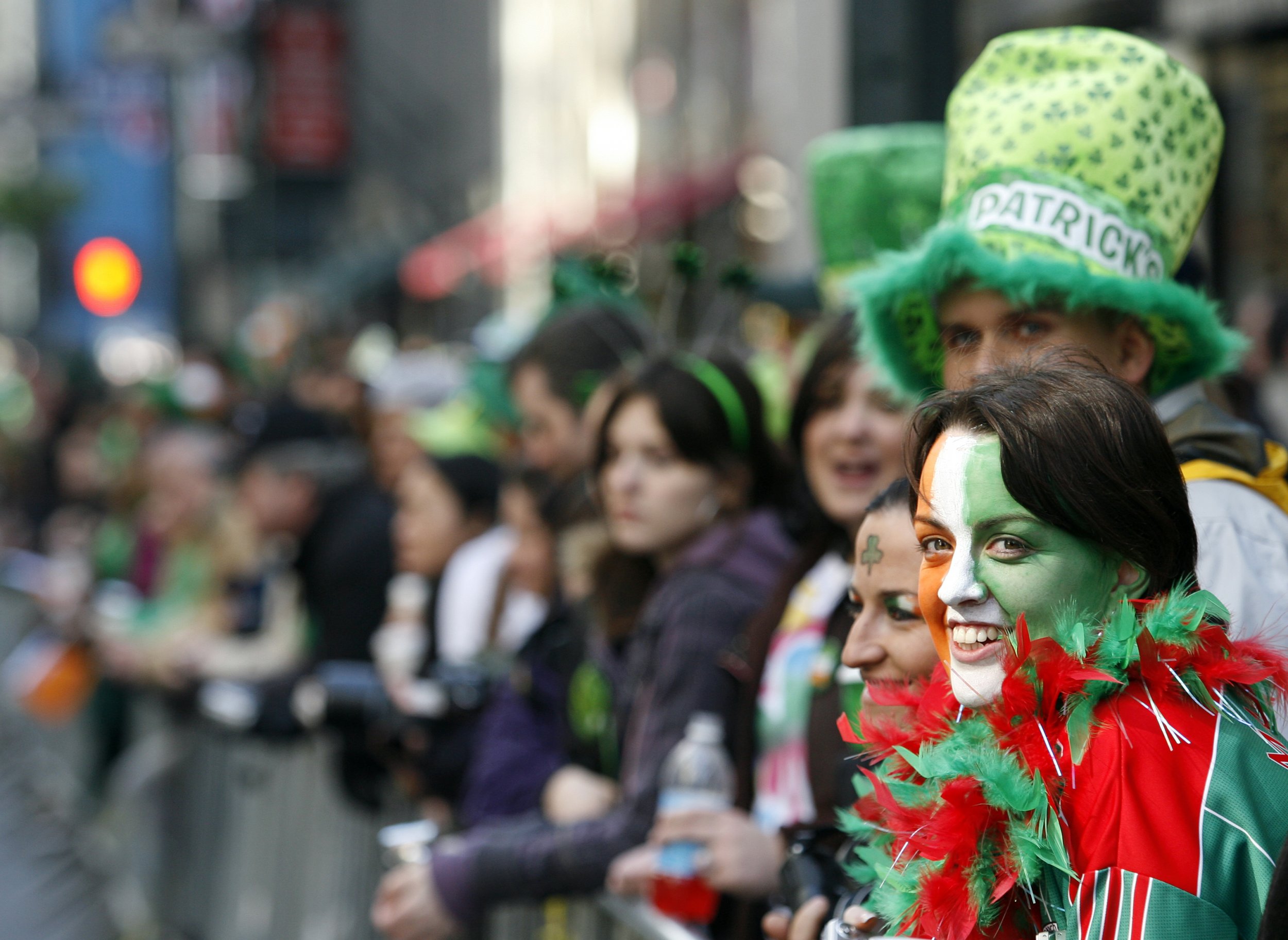 The Irish government has defended its decision to send ministers across the world on St Patrick's Day trips at a cost of €200,000.
27 out of Ireland's 28 government ministers are out of the country today, with prime minister Enda Kenny currently undertaking a six-day tour of the U.S. Others are visiting countries across Europe and the rest of the world, with finance minister Michael Noonan the only minister remaining in the country. Irish culture minister Aodhán Ó Ríordáin announced the budget for the visits earlier this month.
Irish newspaper the Journal reported that the current government has spent more than €700,000 funding the annual St Patricks' trips since they took office in 2011. Last year, ministerial visits to 23 countries cost a total of €230,658.
Announcing the programme of events last month, Irish foreign minister Charles Flanagan said that the 2014 programme secured €5 million worth of investment in Ireland and reached a global audience of 80 million through media coverage.
He said: "When ministers travel this year, the message they will be taking with them is that Ireland is reinvigorated. It is as dynamic, innovative, and welcoming as ever before, and a stable place in which to do business."
According to figures from the American-based National Retail Federation nearly 127 million Americans will celebrate St Patrick's Day with total spending expected to reach $4.6 billion. With 13 million pints of Guinness to be drunk across the world today versus an average of 7.6 million, the festival represents a boon for Diageo - the beverage company which was the result a 1997 merger of Guinness and Grand Metropolitan. St Patrick's Day is also the second biggest day for consumption of Irish whiskey Jameson, falling just short of Christmas.
A spokesperson for the Irish department of foreign affairs and trade says that the celebration is an important event which draws attention the country. "St Patrick's day offers a unique opportunity to promote Ireland's economic and political interest overseas, with levels of publicity and media attention unmatched by any national day of any other country."
The spokesperson adds that ministerial visits are well-received in Europe and elsewhere, where they serve to promote Irish trade interests.
The cost of such visits has been a source of controversy before. RTÉ News revealed that the government spent more than €600,000 on ministerial trips for the celebration in 2007, including one to Dallas and Houston which cost €75,000. In 2011, when the country was in the midst of a financial crisis, just nine ministers were sent on foreign trips in a slimmed-down travel schedule.
A poll on The Journal website yesterday showed a slight negative perception of the visits, with 47% regarding them as a waste of money and 46% saying the visits are worthwhile, and 5% undecided.
St Patrick is the foremost patron of Ireland, with his festival on March 17 being celebrated in Irish communities throughout the world. The day is used by the government as an opportunity to promote tourism, trade and investment in Ireland. The festival atmosphere stems largely from U.S. traditions established by a large migrant Irish population, with the first American celebration of St Patrick's Day organised in 1737 by the Charitable Irish Society of Boston.
According to U.S. finance website Wallet Hub, the holiday is the country's fourth biggest occasion for drinking, behind New Year's Eve, Christmas and Independence Day. The website also reported that 75% of fatal car crashes on St Patrick's Day involve a driver two times over the legal drinking limit.
Australian prime minister Tony Abbott was criticised for linking the holiday to excessive alcohol consumption in his St Patrick's Day video message last week, where he said he was sorry not to be there "to share a Guinness or two or maybe even three". Enda Kenny said he did not agree with the comments and encouraged Irish people in Australia to celebrate the holiday "in a thoroughly responsible fashion".