Irish Man Operating Drone Discovers Three Ancient Boats Lying on Riverbed
Perhaps Irish writer and photographer Anthony Murphy should have pursued a career in archaeology instead.
Within the past nine days, Murphy has captured drone footage of not one, not two, but three ancient logboats submerged in a short stretch of the 70-mile River Boyne. Stephen Davis, a professor at University College Dublin, called the initial discovery "a really nice find" in an interview with The Irish Times.
Based on his assessments of the footage, Davis said that he has few, if any, doubts about the accuracy of the ID.
"It would be extremely surprising if it were anything other than a logboat," he said, adding that it is a "really nice example of what amateurs can find just by keeping their eyes open."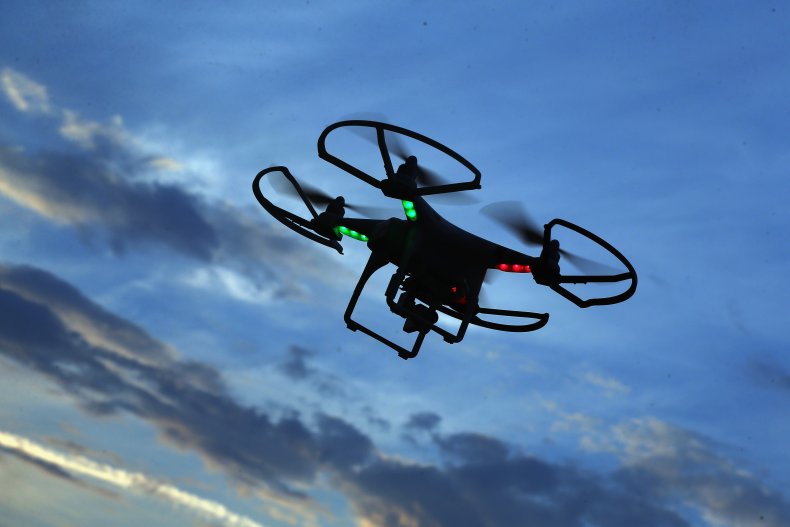 Constructed by hollowing out a single tree trunk with axes, logboats are canoe-esque crafts that were in widespread use between the Neolithic era and the early modern period, according to the Times. Back in 2018, fishermen snagged one that was estimated to be around 5,000 years old.
While flying his drone above the River Boyne on April 27 in search of a local dolphin, Murphy noticed what he described in a blog post as a "roughly rectangular" piece of wood that he estimated to be two feet wide and six to eight feet long. He took note of the location and returned at low tide to document the object. By studying the resulting photos, friends with knowledge of local relics had no doubt that it was a logboat.
I "am delighted that public attention has been drawn to a fascinating aspect of our history and archaeology," Murphy wrote in a second blog post.
The second and third logboats were apparently discovered in the same manner. Employees of Ireland's National Monuments Service, who care for the country's historical relics, will evaluate the feasibility of recovery and restoration in the coming weeks. But because at least one of the logboats is partially exposed, they have a limited amount of time to decide on a course of action, Davis told the Times.
"The wood will deteriorate very rapidly if it is above the water," he said.
Nothing if not modest, Murphy speculates that he may owe his recent success to the weather conditions. Thanks to a lack of rain, the water level in the river has been low as of late, he wrote in the first blog post.
The first of the logboats, which is believed to date back to between 400 and 1654 A.D., was previously known to local archaeologists, according to the Times.