Rachid Redouane: Irish Police Launch Probe into Terror Network of London Bridge Attacker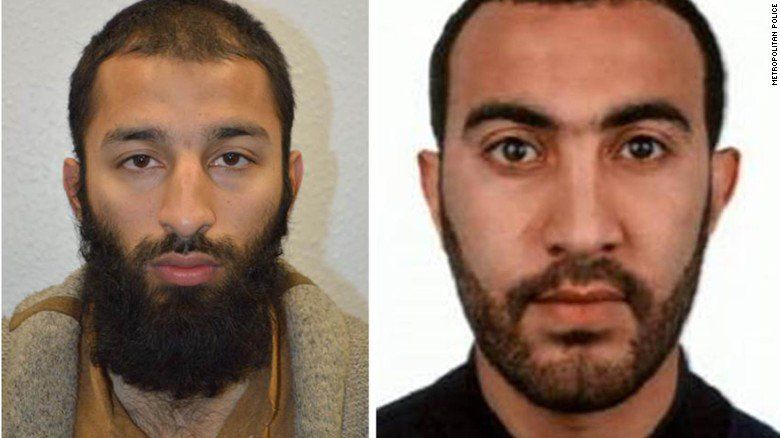 Irish police have launched an investigation into the network surrounding the London Bridge terror attacker Rachid Redouane after it emerged the 30-year-old left Ireland for Britain in October 2016.
Redouane, along with Khuram Shazad Butt and a third unnamed accomplice, carried out the brutal van and knife attacks on London Bridge and nearby Borough Market on 3 June.
All three men were shot by armed police following the incident, which left seven people dead and 48 injured.
Read More: London Attacker Followed ISIS Recruiter and Radical U.S. Preacher Ahmad Musa Jibril
Redouane, a pastry chef of Moroccan and Libyan descent, moved to the Irish capital of Dublin in 2016 with his British-born wife Charisse O'Leary. The Belfast Telegraph reported Redouane had lived in an apartment building in Rathmines, Dublin, according to unnamed security sources.
The pair married in the Republic in 2012, before moving to the U.K.. They returned to Ireland during 2016 and left again last October.
British police have arrested O'Leary, 38, as part of the ongoing investigation into Saturday night's attack.Their Irish counterparts continue to carry out background checks to ascertain who Redouane was in contact with in. One security source was quoted as saying the killer had "extensive immigration history related to the U.K.."
In the aftermath of the attacks in the British capital, London's Metropolitan Police recovered an Irish identity document belonging to Redouane. The card was issued by Irish police's national immigration bureau and allows non-EU nationals to reside in the Republic.
The ease with which Redouane was able to pass between the Britain and Ireland has raised concerns that he may have been able to use Northern Ireland, which is part of the United Kingdom but also does not have strict border controls with the Republic, to move between the two countries.
The Irish Prime Minister Edna Kenny has said Redouane lived in Ireland for a time but did not attract the attention of authorities.
"There are a small number of people in Ireland who are being monitored and observed in respect of radicalization and matters relevant to that. In this case — these facts are being checked — my understanding is that this individual was not a member of this small group," Kenny said in an interview with the Irish broadcaster RTE.
Redouane's partner in the attack Butt, 27, was a British citizen who was born in Pakistan.
Reports have described Butt, who was pictured in the aftermath of the attack with canisters strapped to his body, as the ringleader of the trio. The Met's statement confirmed that, unlike Redouane, Butt was known to police and to intelligence service MI5.
Butt was a supporter of the banned Islamist group al-Muhajiroun and was also featured in the Channel 4 documentary The Jihadis Next Door, which discussed the threat of Islamic extremism in Britain. Both men were from Barking, in the east of London.