Irish Prime Minister Leo Varadkar Hails 'Benefits' of Climate Change, Angering Critics
Irish Prime Minister Leo Varadkar has enraged critics and environmentalists after claiming "pluses and minuses" to climate change, saying it could result in saving lives and using less energy.
Varadkar made the comments Thursday during a speech marking the release of a government progress report on the country's climate action plan. The prime minister claimed that climate change presents a "ledger" containing "downsides" which outweigh benefits, but that aspects of the phenomenon could also benefit Ireland and "we need to be aware of them too."
"One thing we definitely face as a result of climate change is a warmer winter," said Varadkar. "We're already experiencing warmer winters and that actually means using less energy because it's warmer and people need less heating and it also means fewer deaths as a result of cold weather."
Environmentalists and political opponents were quick to express their displeasure at Varadkar's claims, which many felt were irresponsible. Experts say the overall human impacts of climate change will be definitively negative, even for countries that might welcome a warmer winter. When Varadkar spoke about the "benefits," Irish Health Minister Simon Harris had reportedly just finished speaking about an expected rise in skin cancer rates due to climate change.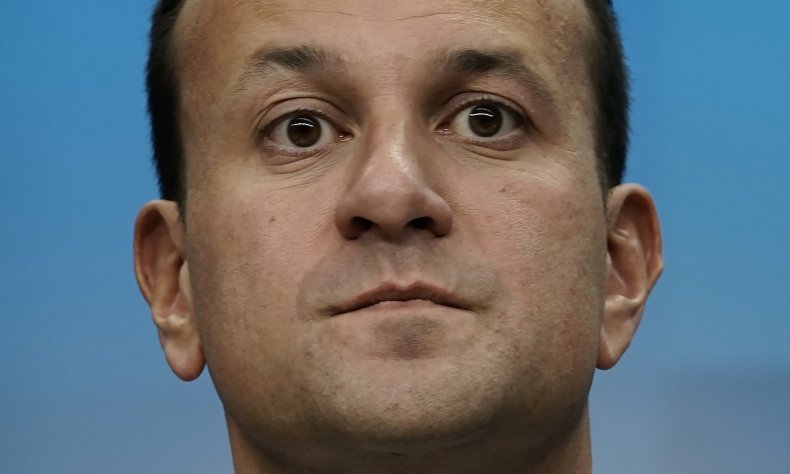 A study released days before the prime minister's comments suggests that far more people than previously thought could be affected by rising sea levels due to climate change, with a population of 150 million living in cities that may be submerged by 2050.
"It is hard to believe that [Varadkar] is holding out the possibility of warmer winters as some kind of climate change silver lining," said Eamon Ryan, leader of Ireland's Green Party in a press release. "Such comments risk undermining public support for ambitious solutions and show little understanding of the potential downsides that climate change will bring."
Climate change protest group Extinction Rebellion promised to take action over the remarks, saying in a statement, "When our government acts with such levels of negligence and hypocrisy, we have no choice but civil disobedience."
The group then organized a "Bikini and Shorts" event outside Leinster House, the complex of buildings containing Ireland's parliament, protesting what they called "Leo's Fantasy Island."
"I would personally like to thank all of the oil companies that made it this warm," protester Clare Brennan told Independent.ie at the protest on Monday. "I'm in a bikini today to highlight the comments that Leo Varadkar made about climate benefits, saying that there would be fewer deaths and lower heating bills."
Varadkar became prime minister as a member of Ireland's Fine Gael party in 2017. The 40-year-old is notably Ireland's first openly gay prime minister, and one of only five openly LGBT people who have ever been heads of state around the world.
The prime minister has also recently come under fire for other alleged shortcomings on environmental issues. He was confronted by pop star Cher on social media Sunday, who shared a letter urging him to cancel a proposal for Ireland to import natural gas acquired by fracking in the United States.