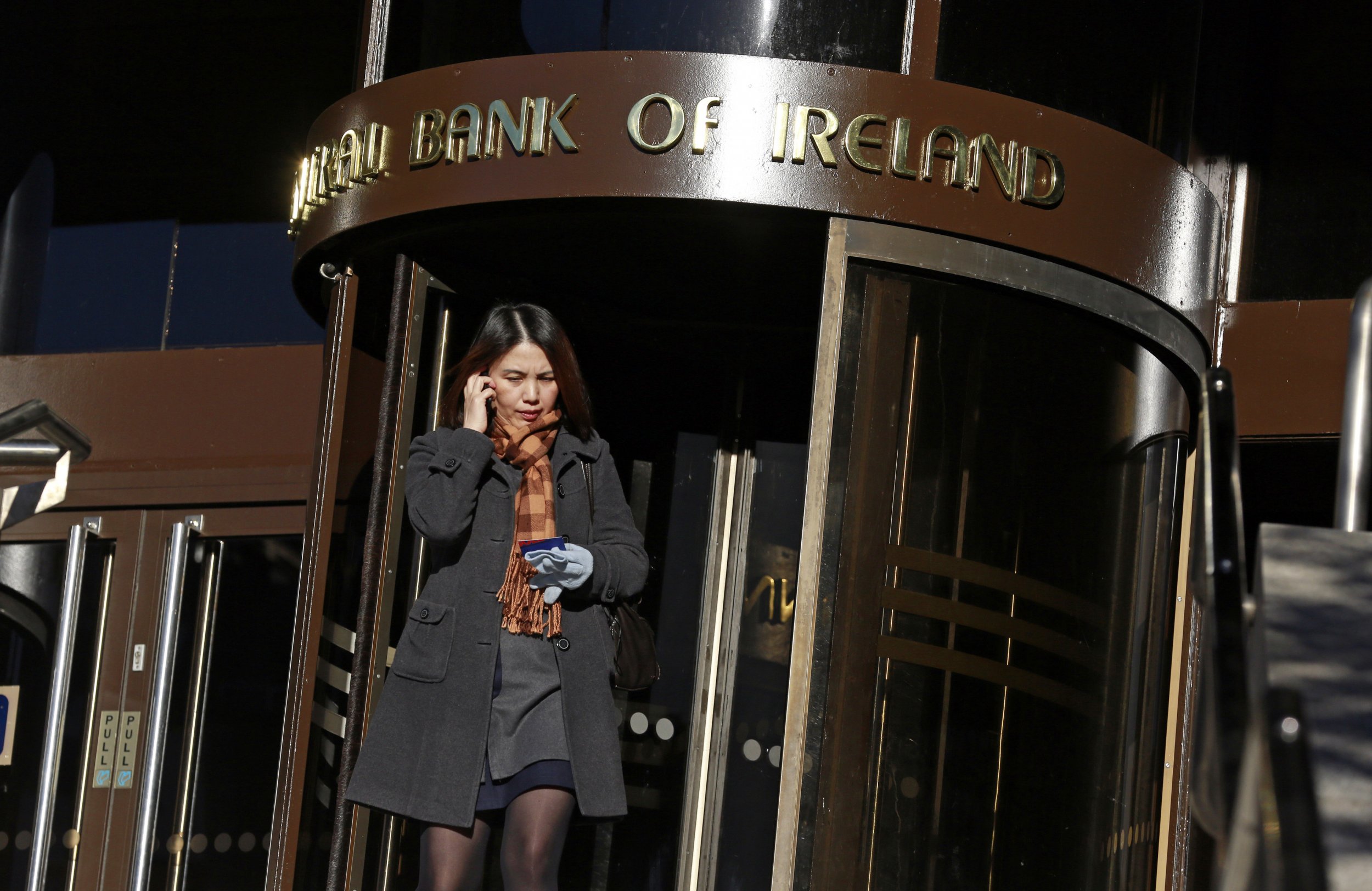 Ireland's commitment to fiscal reform should serve as a model for other European economies including Greece, according to analysts.
Figures released by the Central Statistics Office last week showed that Ireland's economy grew by 4.8% in 2014, the fastest growth rate in Europe. The government forecasts continued growth at 3.5% for 2015, in contrast to 2013, when the economy expanded by just 0.2%.
Ireland was severely impacted by the 2008 financial crisis and received an €85 billion bailout from the European Union and International Monetary Fund in November 2010.
James Warren, economist at the National Institute for Economic and Social Research, an independent research institute, says that the country has provided a model of discipline in following through its austerity measures.
"Ireland committed very early to their fiscal plans and while these exacerbated weak growth at the time, the other side is that they removed uncertainty. As they stuck to their plans it allowed investment to come back in and for the engine of the economy to start moving again," says Warren.
"I think Greece's situation was much worse than Ireland's. Both were bad but Ireland could see a light at the end of the tunnel while I don't think Greece has that yet."
He says that while Greece's situation is substantially different to Ireland's, Athens could benefit from certainty and stability in carrying out its economic reforms. Negotiations over the European Central Bank's (ECB) bailout for Greece have been slowed by delays and a perceived lack of commitment by the recently elected Syriza government, who gained popularity with their anti-austerity mandate.
"The constant rolling of extending debt down the road isn't helping Greece. While all this is going on you're going to see investment outflows from Greece and that won't help growth at all," says Warren.
Dr Stephen Kinsella, economist at the University of Limerick in western Ireland, believes the recovery is dependent on the booming economies of some of its trade partners, including the UK and U.S.
"Ireland is lucky in that its industrial structure means that because it has a very high proportion of exports as a percentage of GDP, we are far more open to the international economies of the UK, U.S.A and Asia. When they grow we grow," Kinsella says.
"Can Greece replicate that? No. Can Portugal replicate that? No. They don't have the ability to grow their way out of a crisis like we can."
He also emphasises that the recovery is not just a statistical anomaly, but is being felt by households and consumers at ground level. "It's a real, genuine, actual recovery on the ground. It's very minor but you can feel it on the ground in things like reservations for dinner or road traffic volumes," he says.
Last week, the ECB began a programme of quantitative easing (QE), buying bonds from Eurozone banks in order to free up capital and promote investment. This programme is likely to contribute to sustained growth in the Irish economy this year, says Sarah Maxwell, economist and Ireland specialist at independent analysts Oxford Economics.
"Ireland is well positioned to benefit from a number of external factors in the year ahead. While growth is expected to be lower than the 4.8% seen in 2014, it is likely to be more broad-based. QE should provide a welcome boost to Ireland's all important export sector and sluggish consumption should start to pick up on the back of low oil prices and gradually improving labour market conditions," says Maxwell.
However, Maxwell says that the 2014 figures were skewed by the inclusion of outsourced production (contract manufacturing) in Irish trade statistics. In their November 2014 post-budget report, the Irish Fiscal Council estimated that contract manufacturing accounted for 43% of the GDP increase during the first half of 2014.