IRL Streaming: Spontaneous Entertainment For An Audience That's Always Live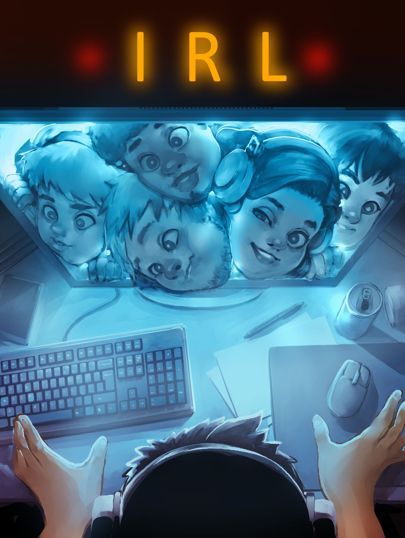 Have you ever wanted to see what the streets of Japan look like right now, or know what happens when you ask every person you see out on a date? IRL (in real life) streaming has become one of the fastest growing genres of live content on platforms like YouTube and Twitch. Thousands tune in every day to follow their favorite streamer running errands, getting into trouble or just hanging out. Newsweek spoke with some of the most-watched IRL streamers at TwitchCon 2017 in Long Beach to get a better understanding of what IRL is all about.
IRL streaming is a lot like reality television, except it's entirely unscripted. You never know what's going to happen next, which is one of the reasons it's so exciting to it's viewers. You never know if today is the day you'll see something out of the ordinary happen live, like getting "swatted" (having the cops called on them), or someone getting hit by a car. They aren't always that crazy, more often a way to tune out from the stress of life and spend some time in someone else's.
IRL streams recapture the raw energy of older reality shows like Jersey Shore, The Real World and Rock Of Love, from the era before production aggressively shaped storylines. Some of the largest personalities in the IRL genre, hailing from Japan to the streets of L.A., gathered at TwitchCon 2017 to access the large pool of real-world content waiting to be tapped. IRL hopefuls, equipped with selfie-sticks, multiple phones and backpacks full of chargers and antennas, traveled through the crowded walkways between booths for live streams of painters at work or gamer energy drinks. Some already had massive followings, unable to walk a few steps without fans or attention seekers clamoring to get in front of the camera, while others were brand new, hoping to one day quit their jobs and become internet famous.
Chad "Anything4views" Roberts has been a streamer for two years, spending one of those IRL, interviewing patrons in pubs in Australia or meeting up with other streamers in the states. "For the most part it's a lot more enjoyable for me than sitting in front of a computer," Anything told Newsweek. "Sometimes, I do like to take a break, sit down at home. It's a lot more physically and emotionally draining and I'm not a very fit guy." My first taste of Anything was him dressed up as Donkey Kong, getting lit on fire with a flaming tennis ball in a YouTube video; when he streams IRL, the atmosphere is a lot less stressful and hectic.
Twitch originally didn't allow streamers to play anything besides video games, which meant outdoor activities were rare. When Pokémon Go first came out, streamers took this as an opportunity to try something new: leaving the house. Byron " Reckful " Bernstein was among the most successful, with over 50,000 fans watching him talk to strangers, hang out with fans and catch Ponytas. "So I had two phones, playing it on one and doing a live broadcast on the internet on the other," Reckful said. "People were having so much fun with it, because there was genuine interaction happening in the street." A few months later, Twitch created its own IRL channel, allowing users to stream pretty much anything, from a morning workout to staring blankly at the camera, as long as it's under their guidelines.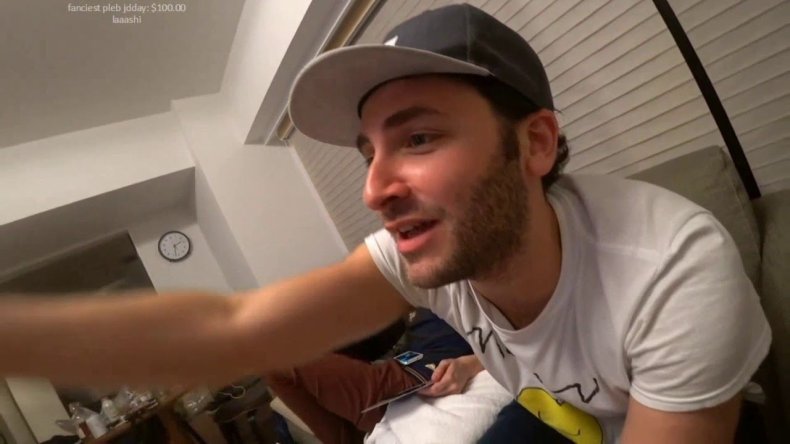 With an eccentric fan base that knows where you are at all times, IRL streamers often encounter people who want to get on camera. Called stream snipers, they usually want to come say hi, plug their channel or just grab a selfie. Some of these random interactions turn into genuine friendships. "I've had some amazing snipers in Japan who are now some of my best friends that I talk to everyday," Reckful said. "I'm so happy I met them and I never would have without the stream." Streamers have even built audiences just by appearing on other streams. Brandon "Hampton Brandon" Grosso, who had a gun pulled on him and ran into the street where he was hit by a car while streaming and was kicked out of TwitchCon for streaming others without their permission, got his start piggybacking off of someone else.
Not all snipers are good for a stream; some just want their five minutes of fame. They shout out their YouTube or Twitch channels against the host streamer's wishes, reference racist or offensive memes to get a response out of chat or can be a bit too "fanboyish." The latter type of people are deemed "leeches," and usually met with ire from the chat box. According to Reckful, the best way to handle them is to move on and give them as little camera time as possible. "Sometimes people can get a little too toxic, but there's a healthy mix," Reckful said.
As IRL gets more popular, streamers are doing crazier stuff to get noticed. Paul " Ice Poseidon " Denino is one of the most controversial YouTube Live streamers and has been swatted multiple times, once being escorted off an airplane. Poseidon argues streamers are "starting to get even worse. People just streaming in areas they aren't supposed to be, invading others' privacy." According to Poseidon, soon people will be IRL streaming "as a new form of social media. Instead of Twitter, people are just going to be streaming their life updates."
With the persistent problem of suicides and tragedies being streamed on Facebook Live, it's unclear what the future of IRL streaming will be. Steadily more people are able to stream, giving them an audience that could fuel their darker inclinations. On the other hand, streamers depend on content for their livelihood, and with the vague guidelines set up by Twitch and YouTube, some could find themselves banned for something entirely out of their control.
IRL streaming will only continue to evolve. "In the future, I see it growing," Anything4views said. "It's not going to slow down anytime soon."