Hurricane Live Stream and Interactive Maps Show Irma, Jose, Katia in Florida, Cuba, Mexico and the Caribbean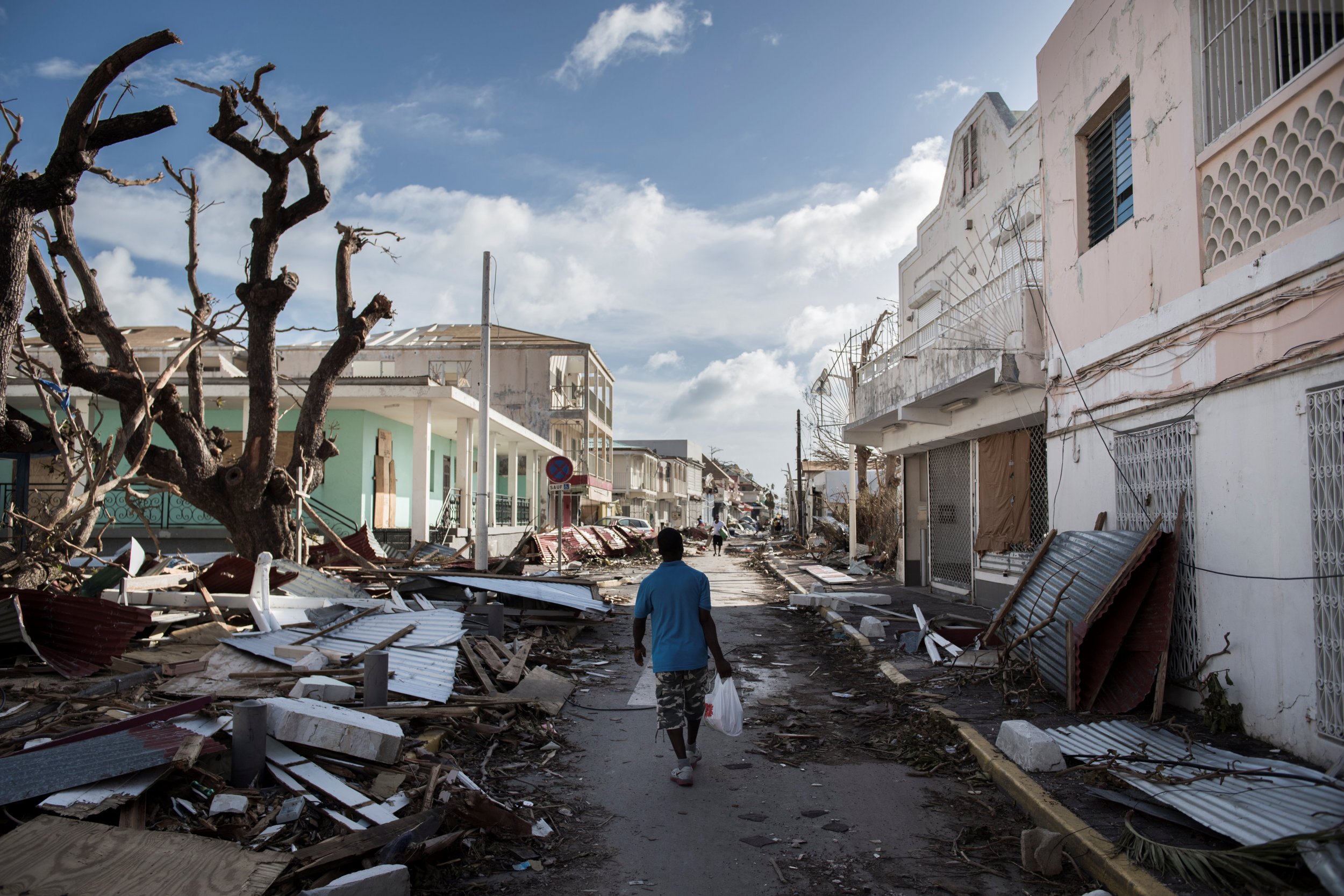 Hurricanes Irma, Jose and tropical storm Katia are tearing through the Caribbean and Gulf of Mexico region. Irma, a Category 4 storm, is barreling toward the state of Florida first, where it will make landfall Sunday morning after wreaking havoc in Cuba's Camaguey Archipelago. Irma has already caused 21 deaths and is still blowing hard with wind gusts of 160 mph, according to the National Hurricane Center.
The Miami-based center is posting live updates on its Twitter page, including public notices and advisories as well as any changes to the states of Irma, Jose and Katia.
The storm will near the Florida Keys and South Florida by early Sunday, where many residents have moved inland. Florida Governor Rick Scott has said that approximately 5.6 million residents—over a quarter of the state's population—have been ordered to evacuate their homes.
Meanwhile Jose is hurtling toward the outlying Caribbean islands Saturday, moving southeast of the northern Leeward Islands. The hurricane is also nearing the top level strength of a hurricane—Category 5—according to the U.S. National Hurricane Center as the storm risks hitting some of the same areas that Irma did.
Katia made landfall near Tecolutla, Mexico, Saturday morning, rated as a Category 1 hurricane. The country suffered its strongest earthquake in a century earlier this week, leaving at least 61 people dead.
You can track the path of the hurricanes using the Windy app, designed to show the movements of winds and storms for surfers, sailors, and fishermen. Detailed live updates and forecasts of the storms' paths and their wind strength, pressure, and recent categorical changes they have undergone can be found on the Accuweather website.
Several live webcam feeds operate on the Floridian coastline, where anyone can log on to monitor the impact the storm. Broadwave operates camera feeds from Marathon in the Florida Keys, Mallory Square in Key West as well as from the Key West seafront.