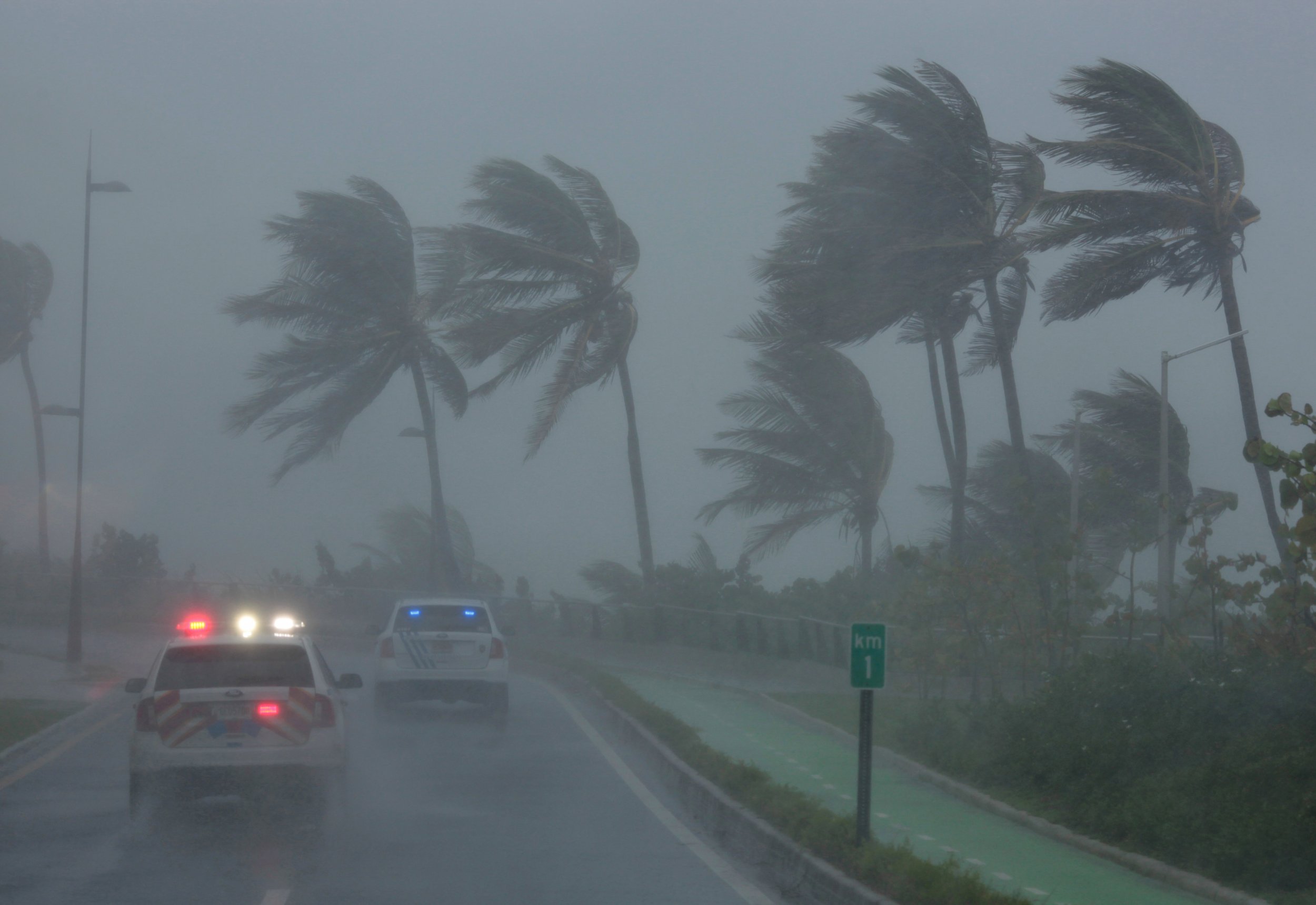 Hurricane Irma has ripped through Puerto Rico and is now turning toward Florida, where it is expected to hit on Saturday morning as a Category 4 storm.
Anthony Sagliani, the meteorological operations manager at weather data firm Earth Networks, said that although there is a "slight weakening trend ongoing" in the storm, it "will remain cat 4-5 thru next 72-96 hours at least."
That means the storm will be among the most powerful hurricanes for the next 3 to 4 days. Irma is expected to be sitting on top of the Florida Keys by 8 am by Saturday morning.
The storm passed over Puerto Rico last night, leaving more than 900,000 people without power and 50,000 without water in the U.S. territory. Officials said some could be left without power for four to six months.
Record 185 mph (298 kph) winds hit the Caribbean islands. The storm damaged 90 percent of the buildings on the island of Barbuda and left 60 percent of the population homeless. The United Nations says 37 million people could be affected by the hurricane.
"Hard to believe but #Irma is getting even better organized on satellite during the last few hours—very disturbing," wrote National Hurricane Center (NHC) scientist Eric Blake on Twitter late Wednesday.
Projections of the storm from the NHC give an 80 percent chance that the winds will be at or above 57 mph (92 kph) by the time it hits Florida.
Read more: Hurricane Irma Leaves Scientists At An 'Utter Loss For Words' As it Hits Barbuda
"The threat of direct hurricane impacts in Florida over the weekend and early next week has increased," said the NHC in a hurricane advisory early Thursday. "Hurricane watches will likely be issued for portions of the Florida Keys and the Florida peninsula on Thursday."
An evacuation order for Miami-Dade County, including parts of the city of Miami and North Miami Beach takes effect at 7am Thursday. Four evacuation shelters opened Wednesday with more opening Thursday morning. "Evacuees should move as soon as possible to the homes of friends or family who live outside of evacuation areas," says the evacuation order.
Hurricane Irma is the second serious storm to hit the U.S. in as many weeks. Two more storms Jose and Katia have also reached hurricane status and are continuing to gather strength.